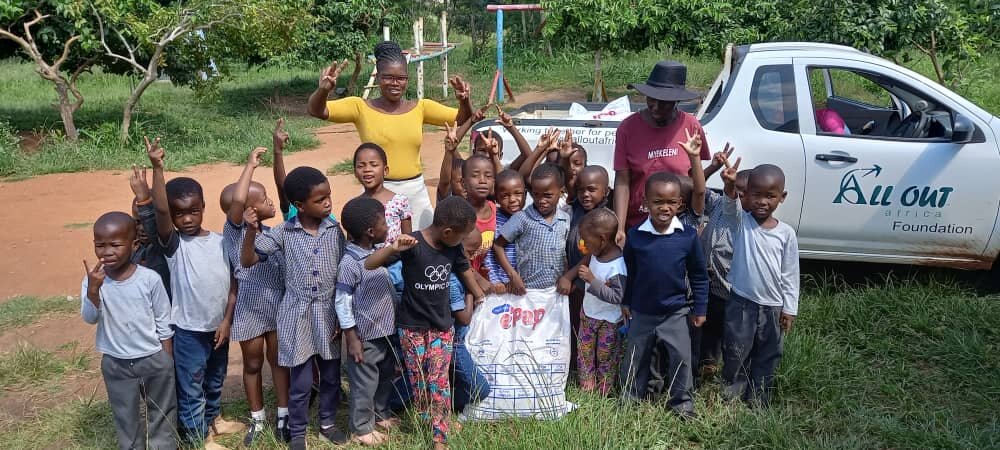 "Our human compassion binds us the one to the other –not in pity or patronizingly, but as human beings who have learnt how to turn our common suffering into hope for the future" Nelson Mandela.
Together, we faced a truly unprecedented situation. The global coronavirus pandemic has reminded us of all of our common humanity. It has been affecting all of our families, our businesses, our communities, and our way of life.
The needs of the children and communities that we support have grown as the economic impact of COVID has worsened. In a country with the third-highest youth unemployment in the world, many lost their jobs yet they have to continue living and supporting their families. Those on the brink of poverty, especially children, are affected the worst. Through your support via GlobalGiving we continue to feed more than 300 children daily through the soup kitchens at the 8 Neighborhood Care Points (NCP) we run.
These children get to benefit two wholesome meals a day prepared by the cooks at our NCP soup kitchens. With the funds through GlobalGiving we buy Rice, Beans, Sugar, Salt, Vegetables, Cooking Oil, Chicken Soup, and Spices. These groceries are complimented with a highly nutritious supplement called epap supplied to us by one of our long-standing partner Eswatini Charitable Trust. We received 50 bales which are shared amongst the NCP'S and the community. These we distribute to families in the community that are in extreme poverty and terminally ill and elderly.
It is really good to see signs of things getting back to pre-COVID levels. Children are back to school and we have started receiving international volunteers again. We are able to fully commit ourselves by continuing to help less privileged children with their homework through our homework club program. We also help them with their English and Maths skills, this is done with the help of volunteers.
We would like to take this opportunity to send out our hearts to everyone who has been impacted by the virus, either directly or indirectly. All of your continued support is hugely appreciated.
THANK YOU!