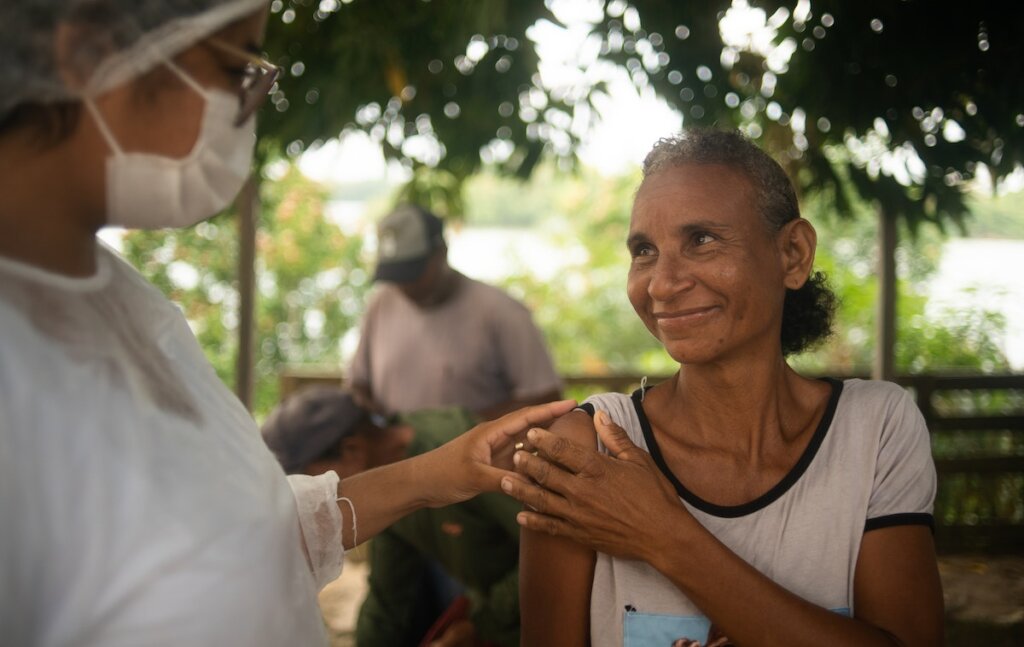 Health In Harmony has been so grateful for your ongoing support through the COVID-19 pandemic. Though HIH recognizes that the pandemic remains ongoing, the medical teams in Indonesia, Madagascar, and Brazil have folded COVID-19 medical care and vaccines into routine healthcare procedures.
Over the past year, Health In Harmony has provided:
1,000+ COVID-19 vaccinations in the Xingu Basin, Brazil
1,100+ COVID-19 vaccinations through ASRI Medical Center in Indonesia
1,500+ COVID-19 vaccinations in Manombo Rainforest, Madagascar
In Madagascar, over 70% of the local populations living in and around Manombo Rainforest have been vaccinated against COVID-19, as compared to 8% of the country's population as a whole. This is due in large part to the HIH Madagascar medical team's educational efforts to teach communities about the vaccine, as well as demonstrating the safety of vaccination.
In Brazil, HIH manages six medical expeditions per year, and each includes providing routine vaccinations to community members - now including COVID-19 vaccines and boosters.
In Indonesia, the ASRI Medical Center continues to provide routine healthcare services to patients with COVID-19, routes patients with severe symptoms to the hospital, and hosts vaccination education events.
It is thanks to your support that Health In Harmony was able to pivot healthcare teams so quickly to support rainforest communities in the wake of COVID-19. Teams will continue to provide high-quality, affordable healthcare for all, in rainforests across the world.
If you'd like to stay connected with us, please consider supporting HIH's two other GlobalGiving projects or connecting with us via the HIH website or social media.
THANK YOU!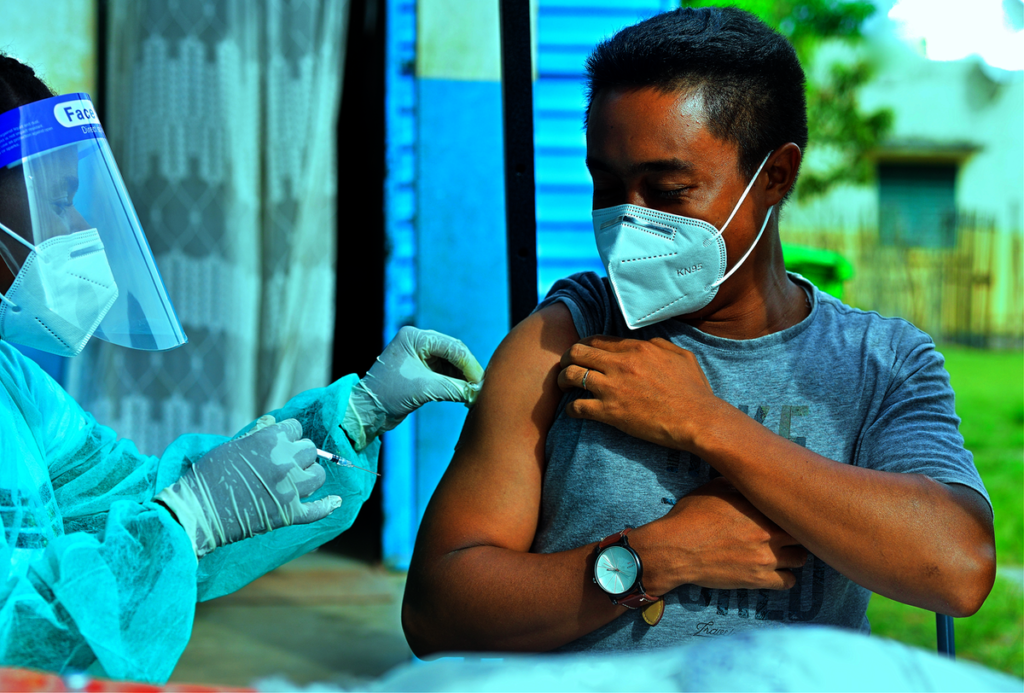 Links: