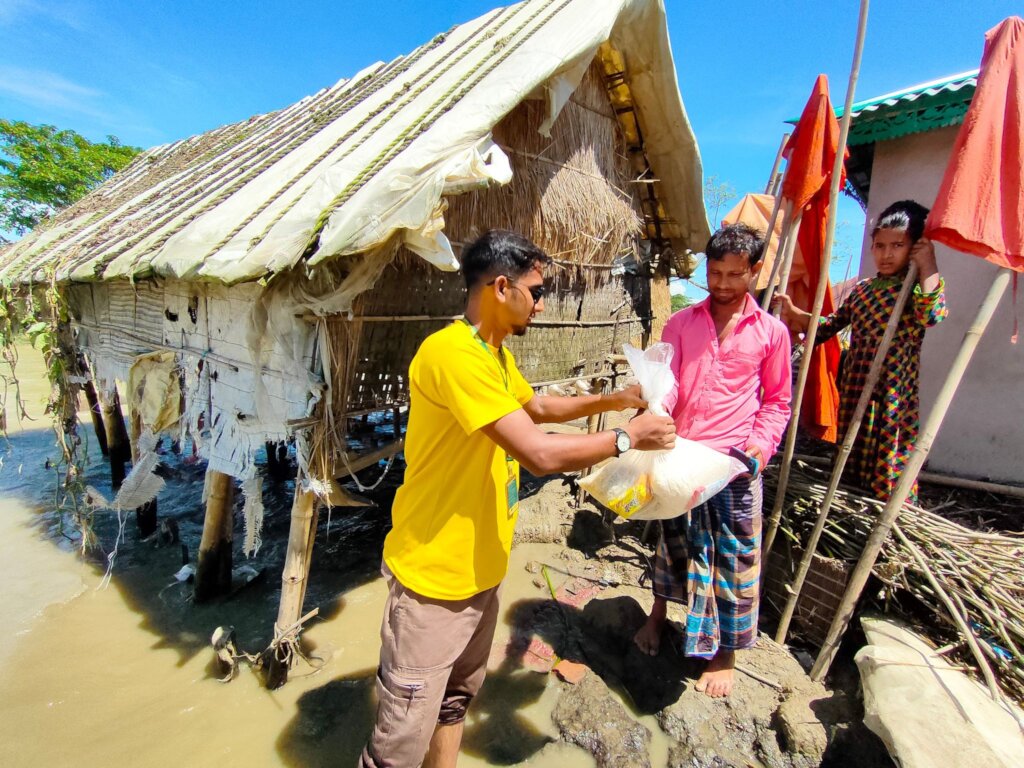 Although the Covid-19 pandemic may seem as if it is finally over, the hardships associated with the pandemic are always present to haunt the world. Not too long ago, the country entered a catastrophic phase where there was a shortage of medical oxygen. Hospitals could not cope with the rising cases, for example, in the city of Khulna, where people watched their relatives pass away due to the lack of oxygen. Graveyards could not accommodate the surplus of dead bodies either. Intensive care unit (ICU) beds were also unavailable, making it even harder for patients to find proper treatment.
As students worldwide were essentially homebound due to the fears arising from the virus, JAAGO continued the Digital Education Initiative to ensure that their students' education was not interrupted. At the same time, a growing fear, unfortunately, came true - food shortages. With price hikes due to inflation, many people could not afford to feed themselves.
For the past two years, JAAGO Foundation's project, Coronavirus Relief Support for Bangladesh, has been crucial in helping Bangladeshis stabilise their livelihoods in the wake of the pandemic. Volunteers are trained to prepare for emergency response and distribute safety logistics to hospitals. With volunteers' help, JAAGO provided food and relief support to marginalised communities. Recently in Bandarban and Teknaf, JAAGO successfully managed to distribute food supplies such as lentils, rice, potatoes, oil etc. and hygiene materials like masks and soaps.
The recent flood has caused havoc in Sylhet, Sunamganj and other parts of the country, leaving people with no food and water. Since the beginning of this crisis, JAAGO Foundation, with the help of our generous supporters and volunteers, have worked relentlessly and provided people with food, medicine and other necessities. Volunteers are reaching out to people to provide necessary relief packages. Several people and organisations have come forward with aid from different places. The aids have been packed up and distributed to the affected families by our volunteers with great effort.
JAAGO Foundation will continue to provide relief support for those still affected by the pandemic as the aftermath of last year's wounds remain. However, what is most important to recognise when the world is entering peaceful times is that danger is unprecedented and that what can happen at any given moment is up to time to tell. Till then, we can always be prepared for whatever is come next. With your contribution to this project, JAAGO Foundation will always be ready for what is to arise and help the community.
This journey couldn't have been possible without our NGO partners, corporates, donors, and well-wishers, who have been our constant companions in fulfilling this goal. We express our heartfelt appreciation for your kindness. Your love and support inspire us to move forward and do better.