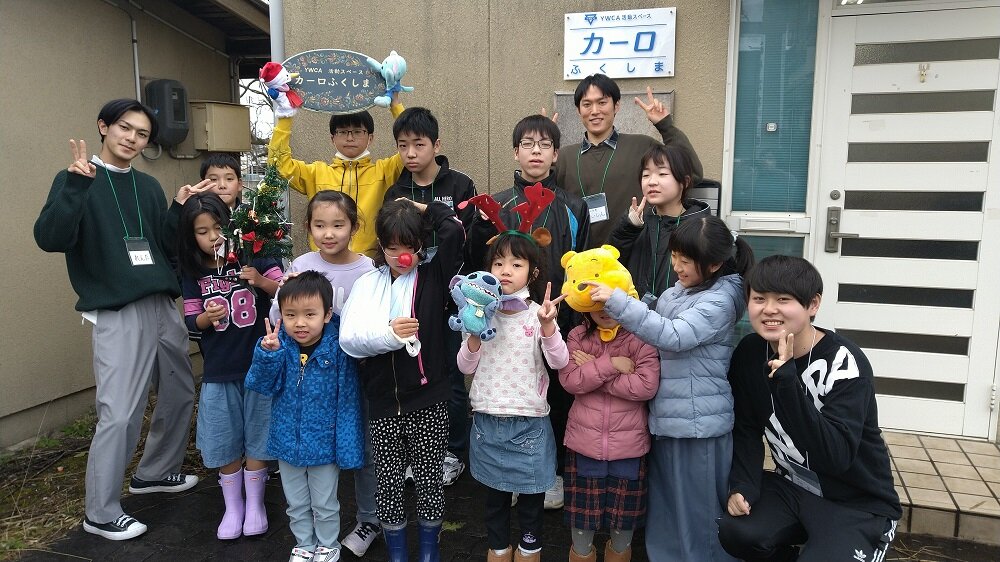 Please see below for a summary of Civic Force's activities from May 2022 to August 2022 in response to COVID-19:
Creating a Safe Space for Children to Learn
Caro Fukushima is a local organization located in Fukushima Prefecture. Established after the 2011 Great East Japan Earthquake, Caro Fukushima is committed to supporting children and women in Fukushima until the children who were born in 2011 turn 20 years old. Caro Fukushima supports their beneficiaries by hosting retreats, providing housing assistance, and hosting safe spaces for children and women to build a community. Since 2021, Caro Fukushima has been running "Study at Caro" through Civic Force's NPO Partner Projects to provide tutoring services for students impacted by the pandemic. The tutoring activities implemented under the NPO Partner Project:
1. Bi-weekly tutoring services for elementary and middle school students in Fukushima – to level the learning opportunities for students from different socioeconomic background and provide safe space for students to learn
2. Tutoring services during summer and winter breaks for students from outside Fukushima city limit where services similar to Caro Fukushima does not exist
Civic Force Provides Trailer Offices to Medical Facility in Saga
On August 6, 2022, Civic Force leased two trailers free-of-charge to a medical facility in Saga City. COVID-19 cases are rising in Saga and the trailers will be used by hospitals providing drive-thru tests for patients. Hospitals were providing tests outside in the heat and the trailers will help mitigate in-hospital infections, reduce wait time for patients, and ease staffing issues.
Since the pandemic began, Civic Force has been leasing trailer offices to medical facilities as part of our COVID-19 response program.
Civic Force would like to thank all of our supporters for your continued interest and assistance in our projects. With your help, we strive to make a positive impact for people in need.