Project Report

| Jun 23, 2022
A Period of Progress and Discovery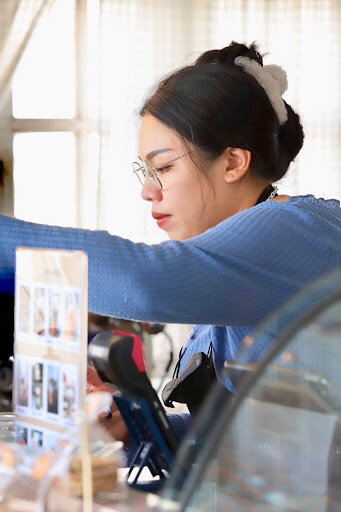 After 6 months, we concluded the first cycle of our Upskilling Program. Finn worked hard together with 20 graduates from Phrao and many of them have gone out to the cities to look for jobs.
We checked in with a couple of our graduates to find out how they have been doing and are glad to hear that many of them have been putting the skills learned to good use!
If you have read our previous project report, we covered Faa, who graduated from our higher education sponsorship program. She had a one-year contract with one of the sub-district offices in Phrao and enrolled herself in this Upskilling Program. Now that she has completed both of them, she is currently a jack of all trades in Chiang Mai! She is working as a barista, digital marketing manager, and digital designer at a cafe, and doing part-time work as well.
Faa shared that the Upskilling Program has helped her to be more assertive and confident when communicating using English in her workplace. She also really misses all her classmates.
Nat is not a graduate of Warm Heart but heard of this program and joined us. She's working for Charoen Pokphand Foods under the Management Trainee Program. Her greatest takeaway has been presentation skills as she has to present her team's performance to her CEO every month. Some other things she has learned include public speaking and script creation.
Our first batch of participants have graduated from our program, and we are in a phase of restructuring and reaching out to new prospective students. Finn is also working on a marketing campaign to promote and increase awareness of this project.

We are excited to see how this program will develop and look forward to nurturing more young talents!
Thank you for your enduring support!