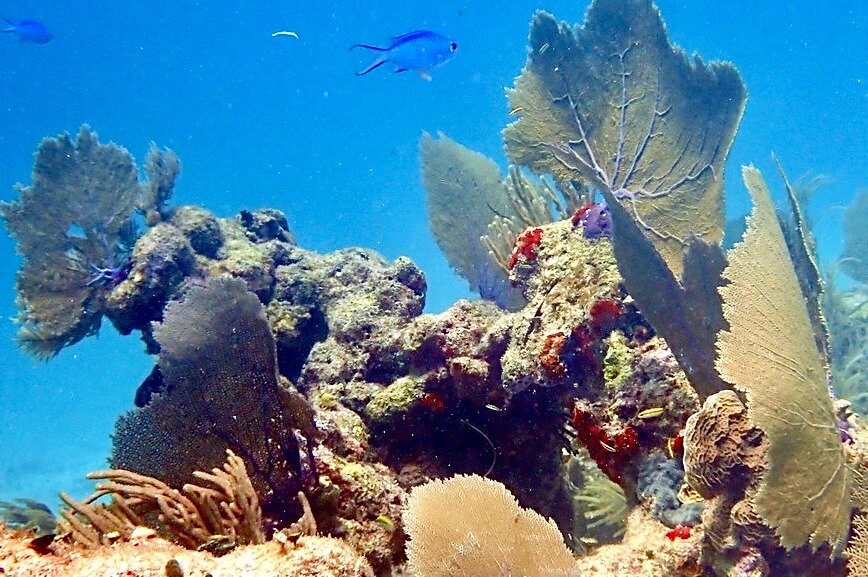 Thank you for your continued support of our marine conservation project.
One of the key projects we work on is coral restoration and we provide support at the INAPESCA's coral lab up to 3 times a week. We help with the micro-fragmentation process, preparing the fragments to be placed in the tanks. Such delicate work!
Needless to say, we love our turtles and as we head into nesting and hatching season, we work on cleaning the beach and removing obstacles to help ensure the turtles have a safe passage to lay their eggs.
Did you know that sand castles/pits dug on the beach could potentially hinder or even trap turtle hatchlings? You too can do your part to help avoid that after a day at the beach!
At the heart of what we do as ocean protectors, we strive to educate people from all over the world, collaborate with local communities, and work with governmental organisations on various conservation projects to the best of our ability. It is our mantra to support the UN sustainable development goal "Life Below Water" to promote the sustainable use of marine resources for sustainable development.
World Reef Day was on June 1st. We celebrated the importance of coral reefs and raised awareness of the impact of human activities that can damage or kill them. Coral reefs are incredibly sensitive to temperature, water quality and sunlight availability. Pollution from chemical and nutrient runoff and ocean acidification brings about a decrease in water quality. Tourism activities introduce the use of sunscreen and can stir up sediment, which decreases the amount of sunlight and can smother the reef.
Education is a key to change and the more we can highlight the issues affecting coral reefs and work towards monitoring and restoring the reef, we can contribute to a positive impact.
We love our reefs and work hard every day to protect them and we hope you will join in too!