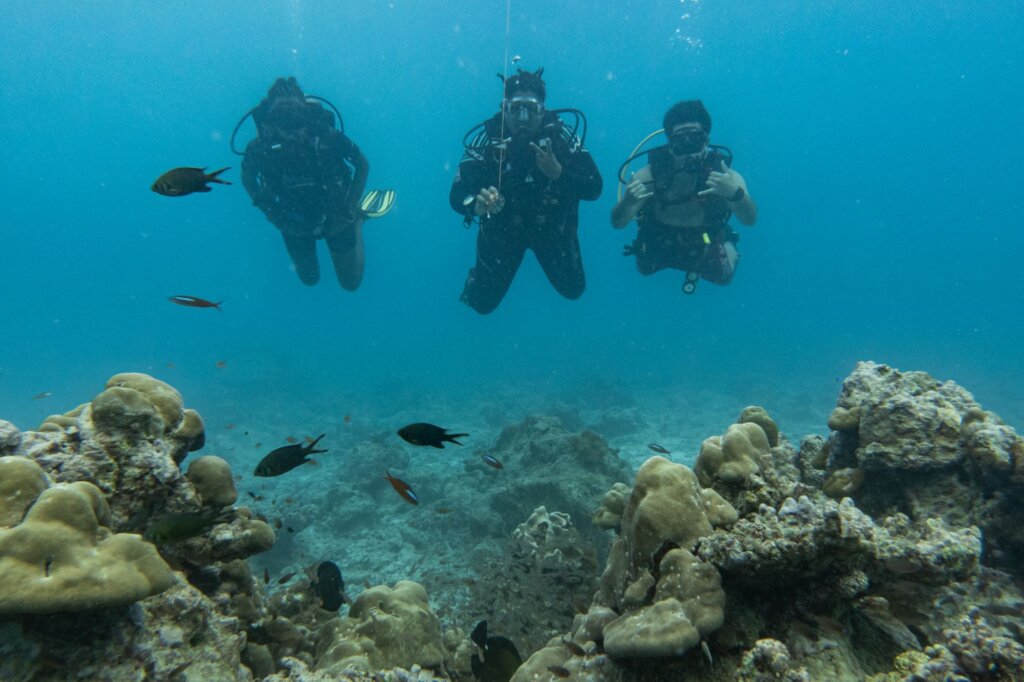 Thanks for your ongoing support for the Coral Reef Conservation project in the Seychelles.
We continue with our research and monitoring as well as clearing debris both on the beach and under water. Your generous donations support us with equipment and resources to carry out these tasks.
Our project supports the aims of Sustainable Developement Goal 14. Target 14.1 is to prevent and significantly reduce marine pollution of all kinds, in particular from land-based activities, including marine debris and nutrient pollution.
We have continued to complete bi-weekly beach cleans. Our efforts mean we are clearing not only rubbish washed up onto the shore but also waste left behind by people on the beach. We have collected around 100kgs of waste in recent beach cleans.
We have also continued with our Dad Dives (Dives Against Debris). DAD dives focus on debris found at various dive sites and this quarter we have collected about 30kgs.
One of the main focusses on DAD dives is removing fishing line debris. Did you know that a monofilament fishing line can take up to 600 years to break down in the ocean? Fishing line has a multitude of issues for ocean life including entanglement and ingestion. Our efforts to clear this fishing line is making a steady impact on the environment.
Research is another aspect of our project.
One example of our work is fish surveys. We survey abundance, diversity and density of coral reef and commercial fish to help understand the health of the reef.
Recently we were also joined by two academic interns who focussed on different aspects of research. One focusing on mangroves and sea grasses, and the other focused on collecting environmental DNA. Collecting and analysing this data means we can have a greater understanding of the health of the reef and monitor any changes.
Thanks again for your fantastic support for this project. Your contributions mean that this important research can continue and we can continue our efforts to clear debris from the ocean and beaches.
Thanks again for your great support, together we can make a difference.
We look forward to updating you next quarter.