Project Report

| Jun 30, 2022
'Vani' is recovering from a broken bone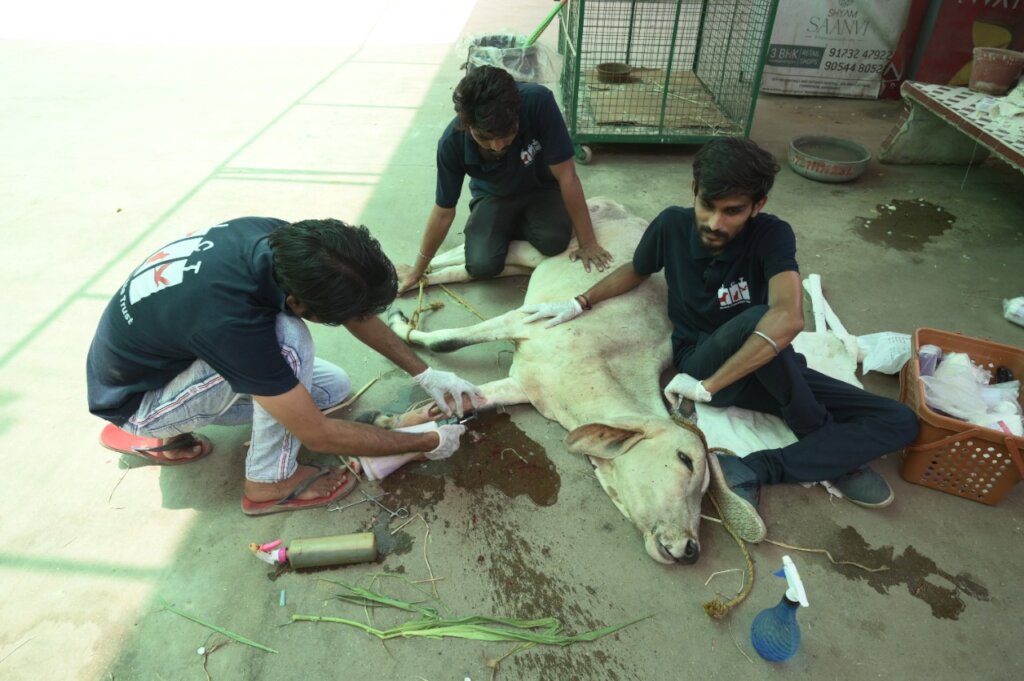 We all know the value of a shelter above our heads. We are privileged and blessed to have a life where we have food to eat, clothes to put on, and a roof to have a peaceful sleep at night.
Imagine the condition of the animals who are abandoned and living on the street, every day fighting for their survival. They have no place to go and hide during a hot summer day or a flooded monsoon night.
Without food, water, shelter, care, and medication many of them die a painful death. The same thing happened with 'Vani' who left on the road after a speeding vehicle hit and ran away. Her left foreleg was broken badly, and she was crying out loud in pain.
All the passersby ignored her plea but fortunately, there were a few kindhearted people who care for all these lives.
A group of animal rescuers took her to Jivdaya in the middle of the night. Looking at her pitiful condition our doctor started the treatment immediately. First, they cleaned the wound and support the fracture with a window splint bandage.
After a month's treatment and care, Vani started walking. Though she is still under the treatment, she has gained back her health and mobility. We are glad to say that soon Vani will be shifted to her forever home.
This is a huge task, and we are not capable enough to reach to all these ailing strays, but your support helps us keep moving and keep saving lives like Vani. A big thank you for your love and contribution.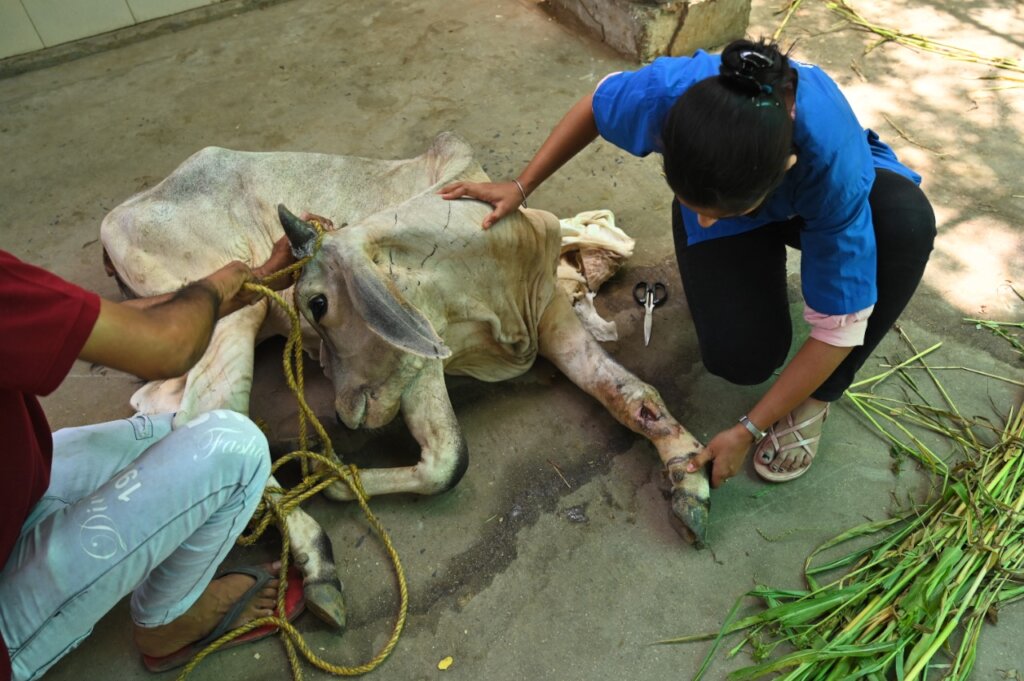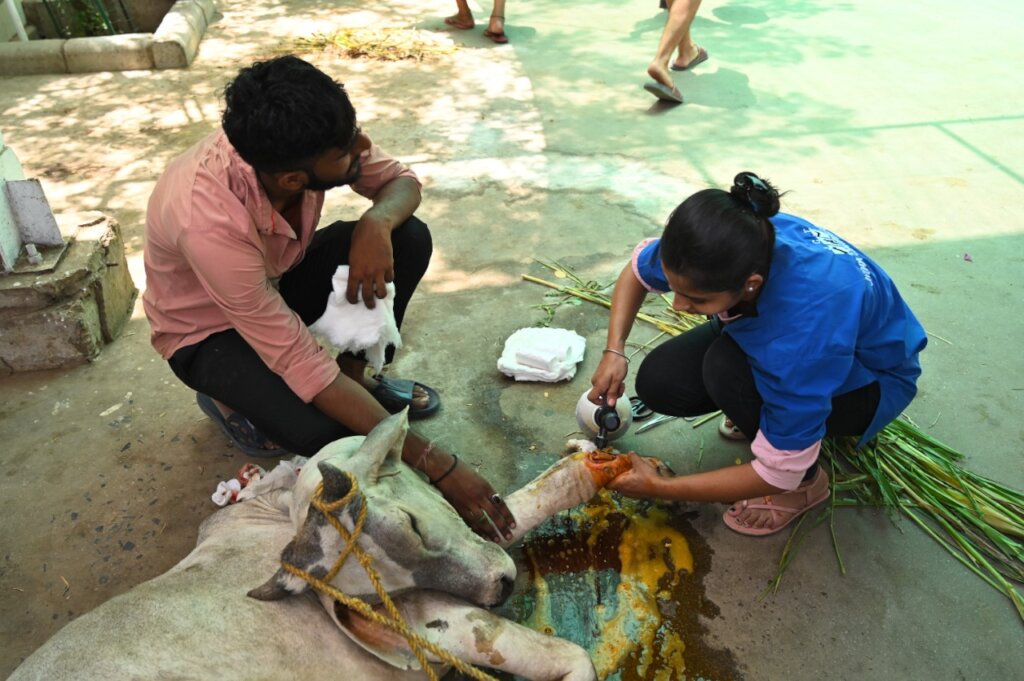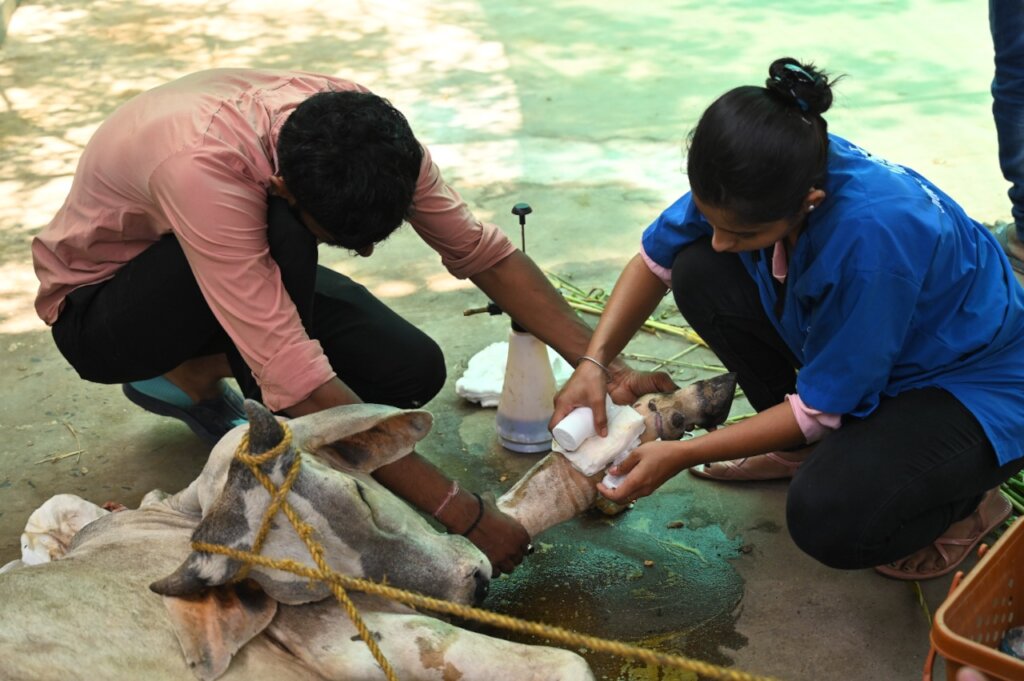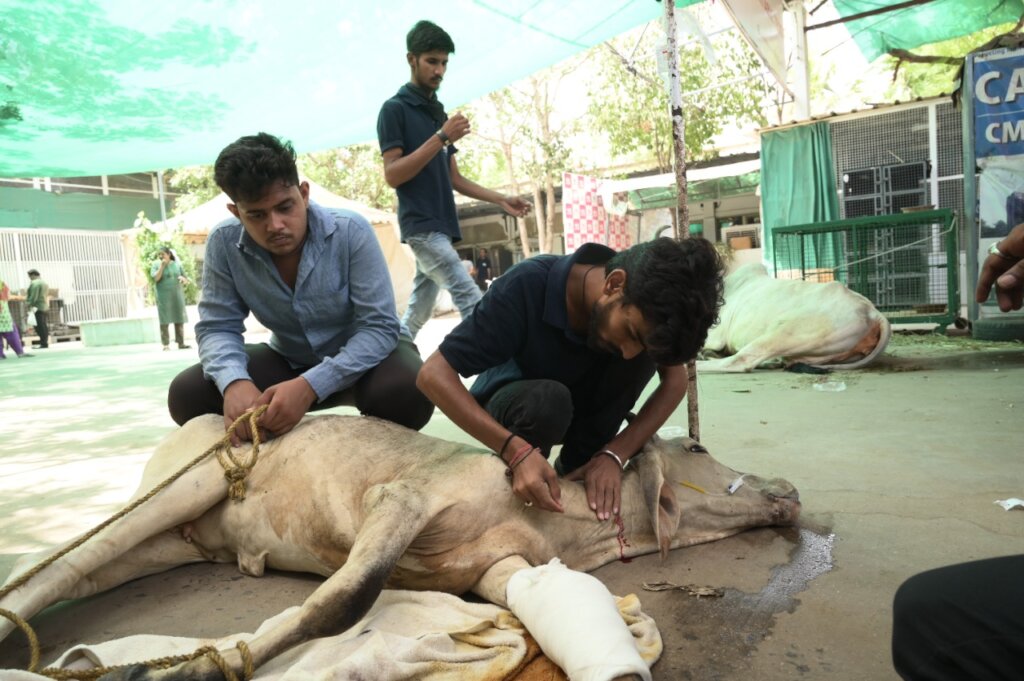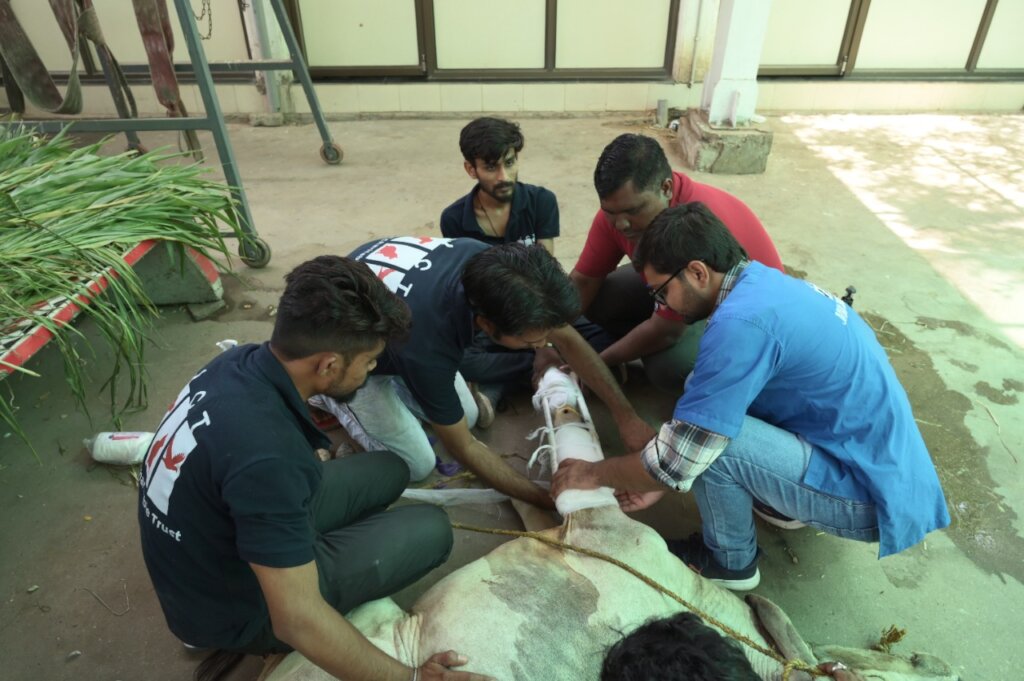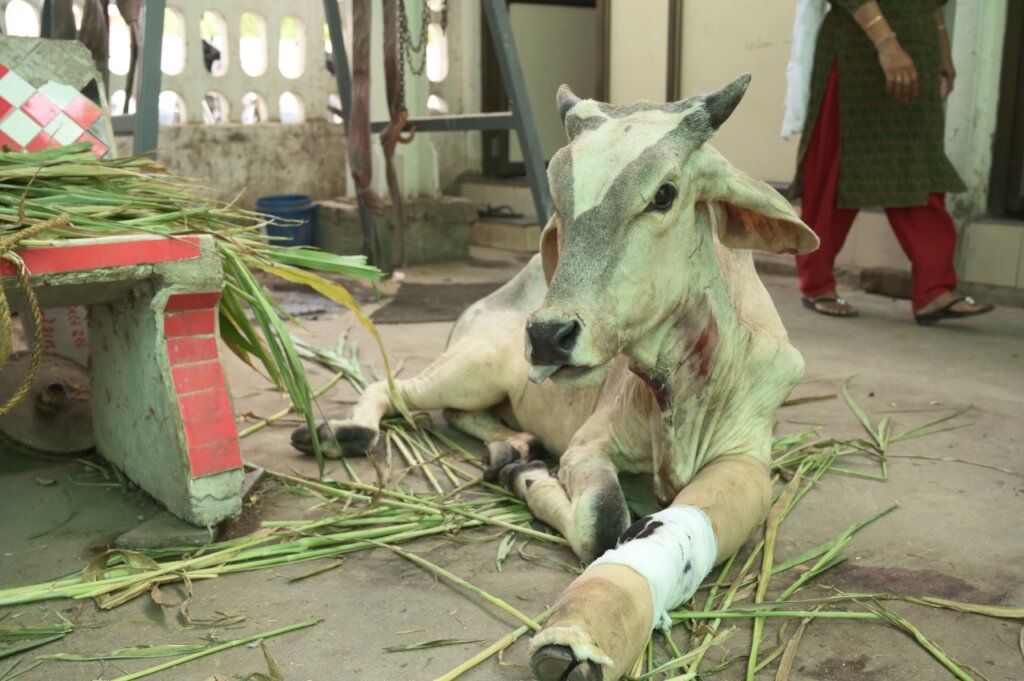 Links: