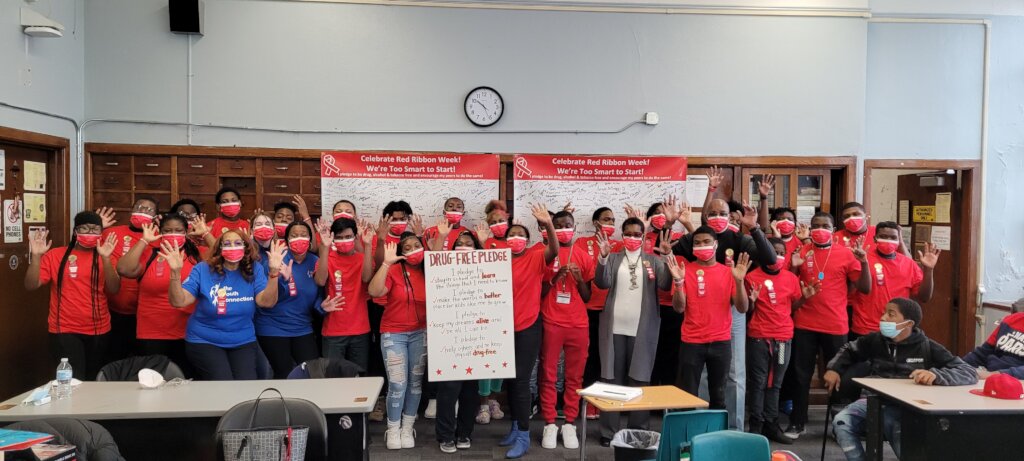 As we draw close to the end of 2021, The Youth Connection would like to thank every one of our supporters for a fantastic year of connecting youth to brighter futures! As we continue to move forward through the pandemic, TYC programs that support youth and their families are even more important to help those in need. We are also taking time this holiday season to celebrate the tremendous accomplishments of our students.
Your support of our kids this fall allowed us to take the lead in three important substance abuse prevention events – Red Ribbon Week, our annual Fall drug takeback in partnership with the DEA, and providing Narcan training to members of our community.
Red Ribbon Week is our nation's oldest and largest drug prevention awareness campaign held every year in late October. This year, The Youth Connection celebrated substance use prevention in three schools in Detroit – Dove Academy, Pershing High School, and Detroit Public Schools Academy. We also shared the event with the Detroit Police Department (DPD) Explorers, DPD's youth program. We held pandemic-appropriate rallies, asked students to sign pledges to be drug-free, and distributed "Drug Free Zone" mats and masks to all the schools and students. Overall, over 1,000 students participated in our program!
We also partnered this fall with the DEA and with that our national reputation continues to grow! The DEA reached out to us to help facilitate a crew to pack the DEA take back boxes for Michigan and Ohio. Members of our coalition (the Love Detroit Prevention Coalition) participated and packed thousands of boxes. The DEA wishes to recognize our efforts and the efforts and invited TYC to the DEA headquarters in Detroit on November 23rd to receive special recognition for our efforts to keep prescription drugs our of our community!
In partnership with the Detroit Health Department and the Detroit Police Department we worked to coordinate the October DEA drug take back for residents to dispose of their unwanted/unused/expired medications. It is so critical that we dispose of medication properly, instead of flushing them down the toilet or throwing them away in the garbage. The take back in October netted over 150 lbs. of pills! This brought the total pounds of pills taken back this year in April and October to over 600 lbs.! We have been cited by numerous partners for our efforts to improve the take back in Detroit.
Finally, to further help combat the opioid overdose crisis, we trained and distributed 1,020 Narcan kits to individuals including over 400 youth this year. Since 2018 we have trained over 4,550 individuals including every Detroit Police Precinct and several graduating classes from the Police Academy. One of the youths that participated in our Narcan Training at the 11th Precinct shared what she learned with her mother after the training. She told us that while she was in school her mother called and indicated that a neighbor appeared to be experiencing and opioid overdose. She talked her mother through what she was taught including placing the neighbor in the recovery position until help arrived. They were successfully able to reverse the overdose! We are so proud of our student and her mother and feel so strongly about providing Narcan training to the community to help save lives!
As we wrap up 2021 and look forward to 2022, we want to say thank you one last time for your support. With your help, we will continue to provide the best future for our youth and their families. Thank you!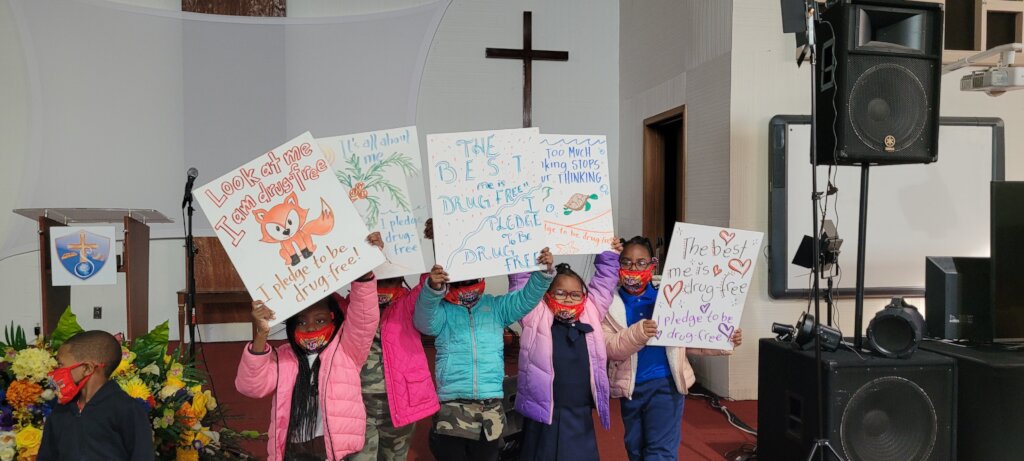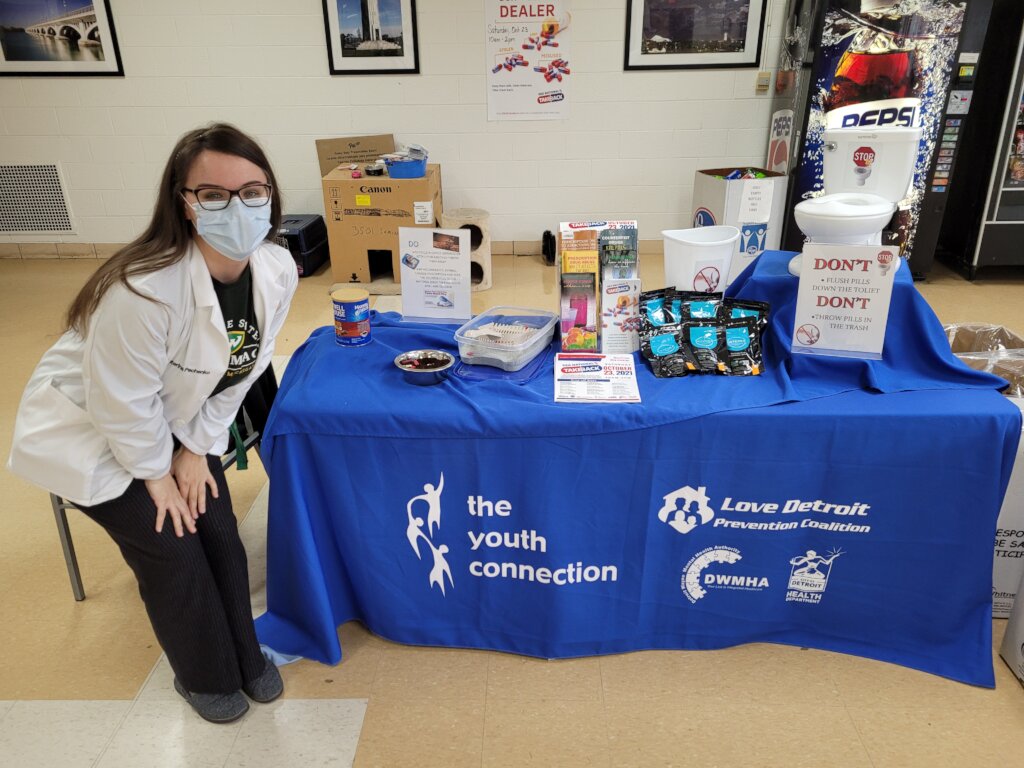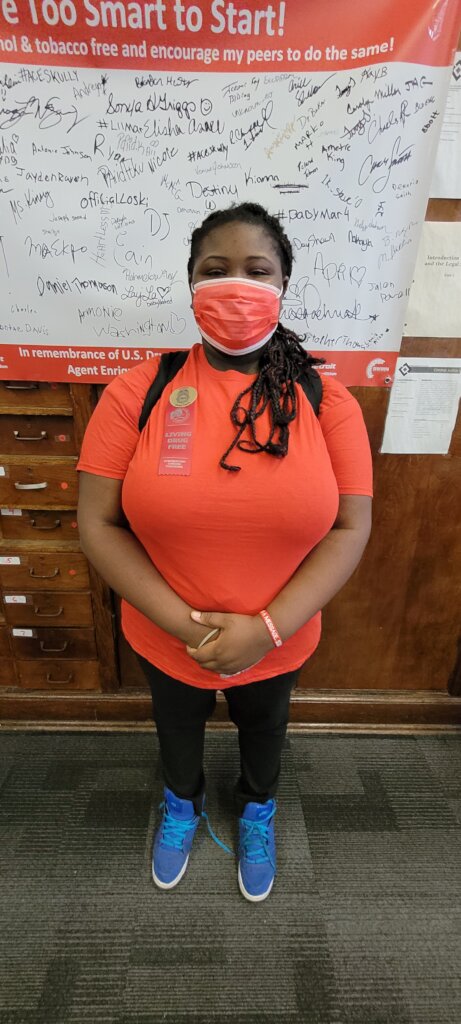 Links: