By Jeff Griffith | Director of Communications and Contract Compliance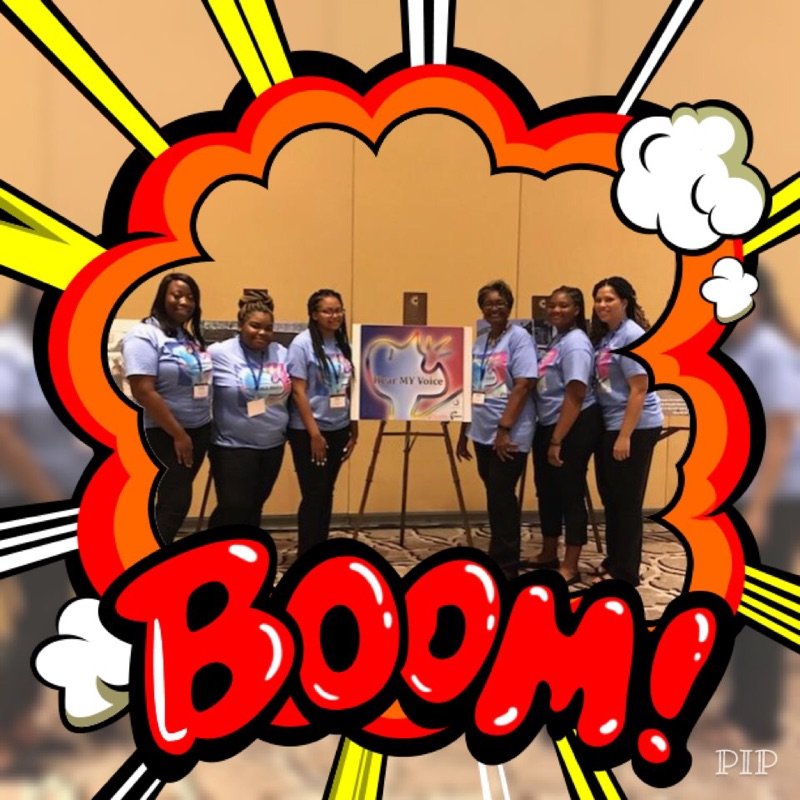 The Youth Connection (TYC) would like to thank all of our donors who have helped us connect our youth to a brighter future this year! Our youth are having a fantastic summer thanks to your support – we have over 250 kids currently working at PAID summer internships and our substance abuse prevention and exercise and nutrition programs have served close to 1,000 youth this year!
But, with all of the success we have experienced with our youth programming this summer, one special group of young ladies have gone above and beyond our expectations and we couldn't be more proud of them.
Mya, DeAna, Sandria, and Randi have been very active members of our Drug Free Community Youth Coalition, the Love Detroit Prevention Coalition, this year. As a part of their regular meetings, these young women wanted to do something about the HUGE number of marijuana caregiver dispensaries they see in their neighborhood. With names like Starbuds, Buds 'R Us, and Motor City Kush, these businesses promoting and selling medical marijuana are everywhere in our community and they wanted to do something about it.
These young ladies talked with youth at their schools and helped distribute surveys that told us:
Youth see marijuana as easily accessible
It is being sold and shared at school
Youth have reported that they buy marijuana from the dispensaries and sell it on the streets
Our youth see youth smoking in and around school
After hearing feedback from their peers, the youth set up a meeting with our City Councilman, Scott Benson, who heard their concerns about these "pot shops" all over our community. He asked them to make a presentation to the Health and Safety Committee of the Detroit City Council. At the presentation, our youth expressed their concerns about the number of dispensaries they see every day and the harmful effects it is having on their peers. Finally, they asked the committee what they were going to do about it!
The Health and Safety Committee thanked us for our presentation and referred us to Councilman James Tate, who is spearheading the marijuana issue for the full council. Councilman Tate's office then sent us a list of approved dispensaries and we found that of the close to 200 marijuana caregiver dispensaries, only 56 were legally approved to operate!
To find out which ones were operating in our community, our youth voted to do an environmental scan of the 3 zip codes in our neighborhoods. TYC staff and youth drove around the entire area and wrote down the names and addresses of each marijuana caregiver dispensary they saw. We found 31 dispensaries in our neighborhood of only 22 square miles!
Upon comparing our results with the list from Councilman Tate, we discovered that only 13 of the 31 dispensaries were legally approved to operate! We forwarded our results to the Councilman's office and they forwarded our findings to The City of Detroit Property Maintenance Director and to The Law Department. They promised to let us know what actions would be taken!
Also as a result of this project, an opportunity also arose to attend the CADCA (Community Anti-Drug Coalitions of America) Mid-Year Training to present our project and what we were doing to stop youth marijuana use in our community. Our young ladies submitted an abstract and they were awarded the chance to present their project to an international audience at the training in Orlando, Florida! Over 2,000 people were at the training and over 100 attendees attended the session with our youth presenting! Responses to the presentation were overwhelmingly positive with many in attendance asking to meet with our youth to discuss their project in more detail.
You can be assured that these 4 young ladies will continue to press City Council for action against unlicensed marijuana dispensaries in our community and will continue to work to educate their peers on the benefits of being drug-free. They've already collected dozens of anti-drug six word stories from their peers that will be on display at the Detroit Health Department and they're continuing to work with our local police precinct on youth substance abuse awareness.
We are very proud of the work that our youth are doing in our programs this summer and can't thank donors like you enough for your support! Thank you for allowing our youth to have opportunities to have their voice be heard and for the chance to present at international conferences! Your support means the world to our youth and to our agency!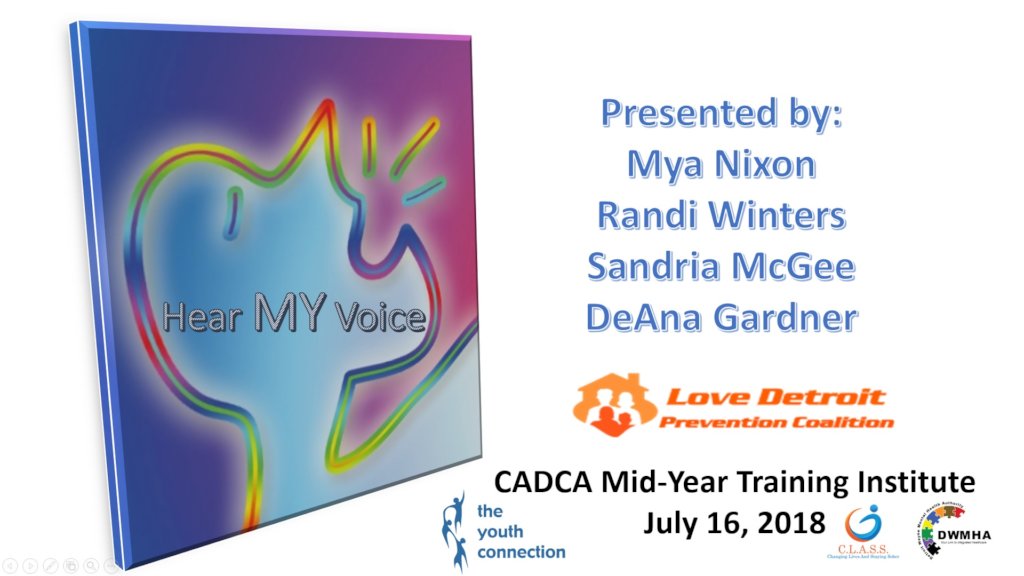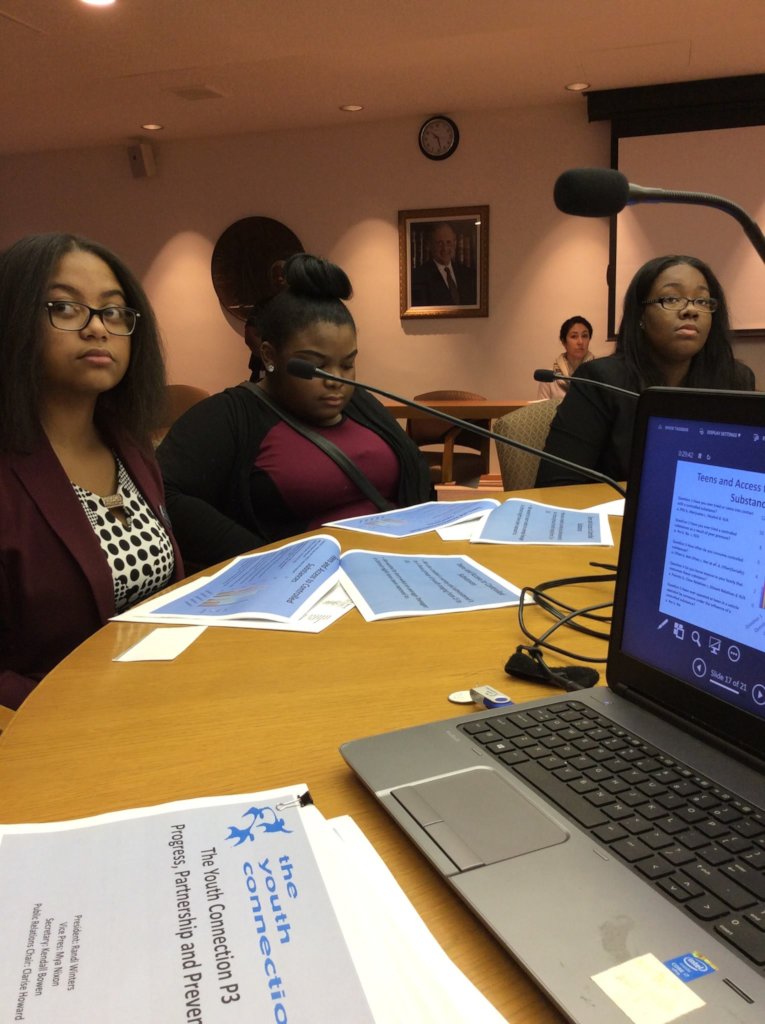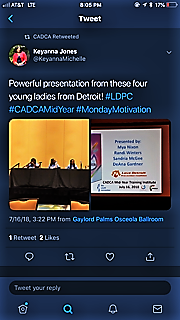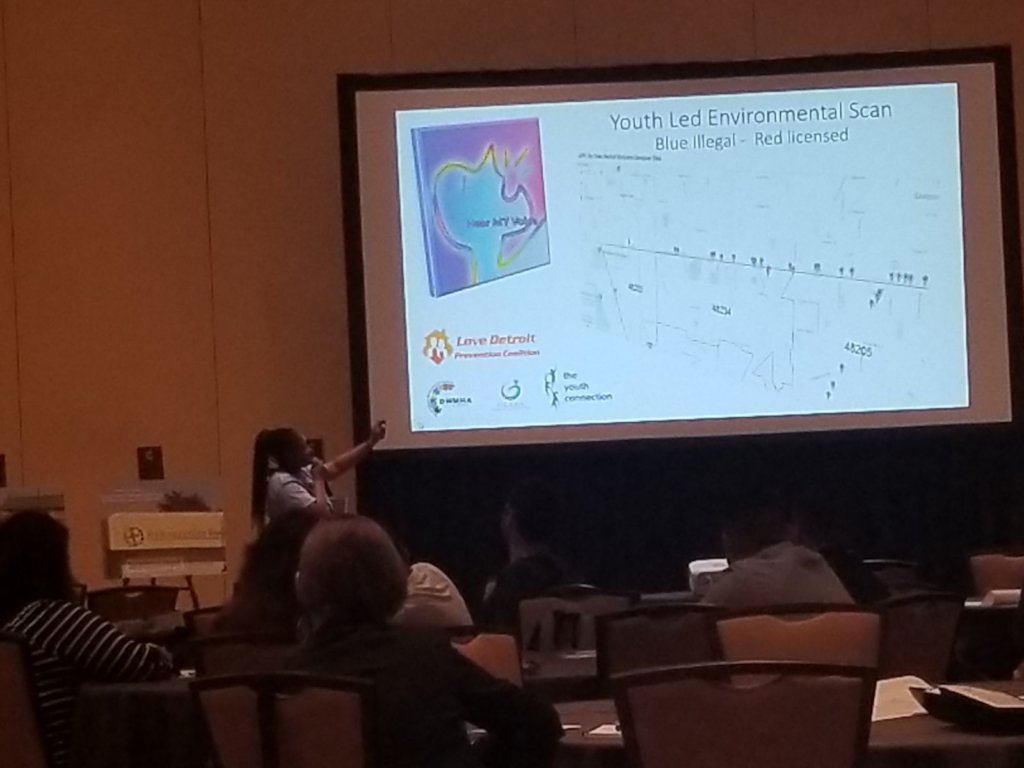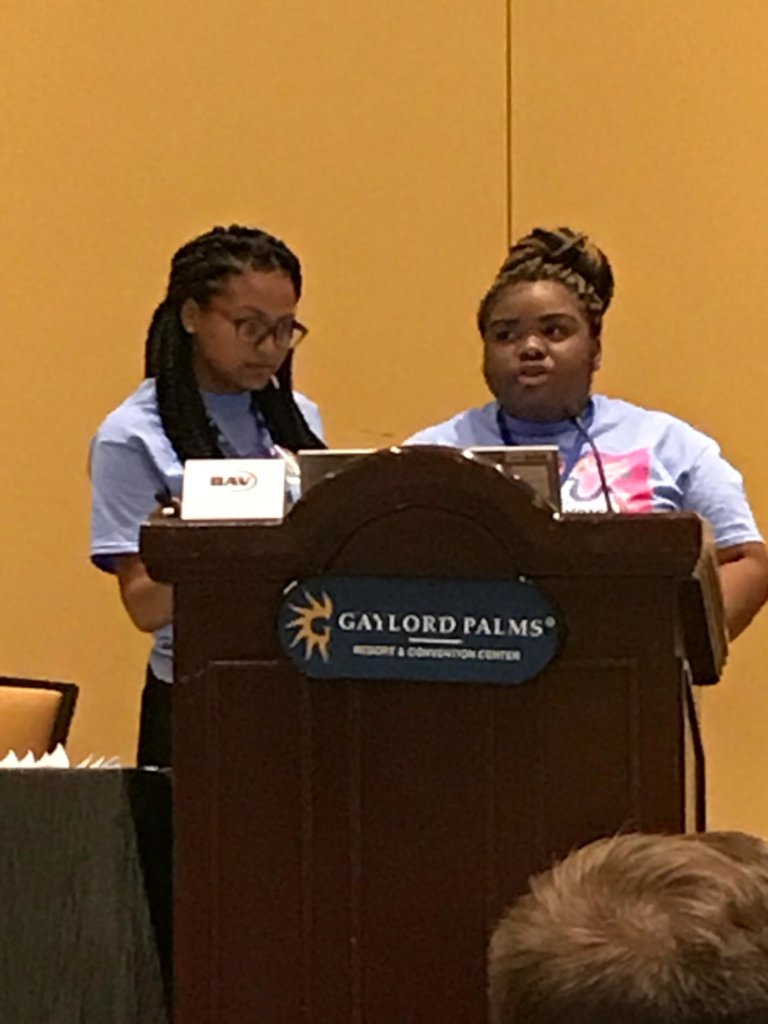 Links: