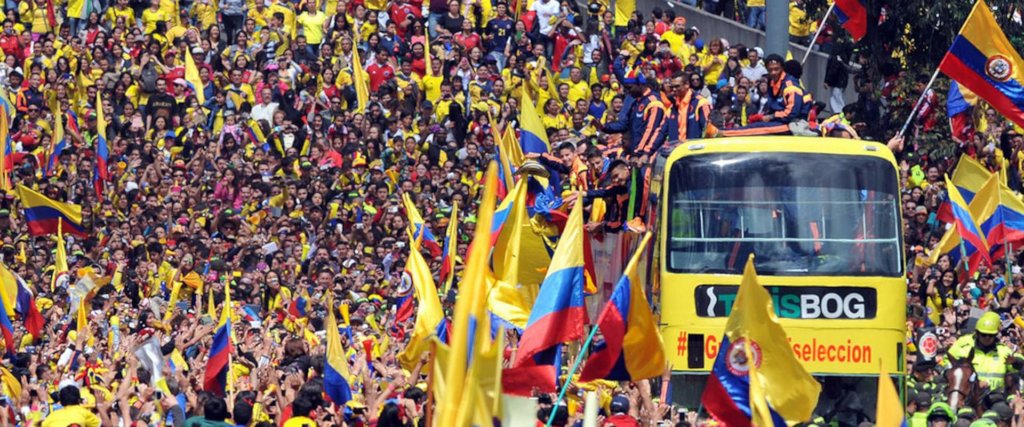 By supporting this project, you are helping to connect and support local people around the world who are working together to build peace - one person at a time. This report has been adapted from this month's Peace Insight Newsletter, which features a selection of the best new research and resources on local peacebuilding worldwide (as chosen by Peace Direct).
Research:
i. Mali on the brink: local voices for peace
Mali on the brink, from Peace Direct, is the latest in the 'Local Voices for Peace' series of reports, the aim of which is to raise the profile of civil society perspectives on peace and conflict. This report presents the findings of Peace Direct's 'Peace Exchange' that took place in Bamako in May 2018, bringing together 20 representatives from Malian grassroots peacebuilding organisations to discuss the drivers of violent conflict, and the local capacities that exist to build peace.
The French version of the report, 'Le Mali à la croisée des chemins' is also available.
ii. In it for the long haul? Lessons on peacebuilding in South Sudan
In it for the long haul, from Christian Aid, examines approaches to peacebuilding in South Sudan and seeks to identify key principles or lessons for those who wish to understand peacebuilding in the country. The report shares 10 such ideas, each alongside a case study demonstrating their impact.
iii. If victims become perpetrators: Factors contributing to vulnerability and resilience to violent extremism in the central Sahel
If victims become perpetrators, from International Alert, looks at factors contributing to vulnerability or resilience to violent extremism among young people in Mali, Niger, and Burkina Faso. As well as identifying push and pull factors, the report looks at strategies used to tackle violent extremism in the region.
iv. Communities tackling small arms and light weapons in South Sudan: lessons learnt and best practices
Communities tackling small arms and light weapons in South Sudan, from Saferworld, explores community-based solutions to the proliferation and use of small arms in South Sudan. The study draws upon Saferworld's work in the region and shares some of the key lessons learned from the project.
v. Pre-conditions for peace: A civil society perspective on the Cyprus problem
Pre-conditions for peace, from the Peace Research Institute Oslo (PRIO), looks at pro-peace civil society in Cyprus. Through three case studies, the report assesses the success, limitation and potential of grassroots mobilisation for peace in Cyprus.
Resources:
a. To build a Syrian house: When poetry and peace intertwine
Poets Antony Owen and Isabel Palmer have written for over 10 years on issues relating to conflict and peace. Here, they reflect on the strength of poetry to provide depth and truth to the first-hand experiences of conflict, and to breath life into dreams of a peaceful future. Through exploring several poems provided by our guest contributors, this article seeks to present ways that poetry can help people come to terms with conflict, share their lived experience, and communicate stories about peacebuilding from civilians who are often overlooked in conflict zones.
b. The 10th KROKODIL Literary Festival: a debate on common language and historical revisionism in the Western Balkans
Despite increased mobility across borders and the "normalization" of relations, literary work produced in countries and new authors that emerged after the Yugoslav wars remain largely unknown outside of their national audiences. Hence, as author Arsenijevic testifies, one of KROKODIL's key objectives is to communicate "that we are all united by a single, unifying language that we can all understand and read without translation."
c. Prospects for peace on the Korean peninsula
Over recent months, and particularly with the historic and unprecedented summit between President Trump and Chairman Kim Jung Un in Singapore on June 12, 2018, the potential for reducing tension and conflict on the Korean Peninsula and moving toward a resolution of the long-standing conflict is emerging. Commentators around the world and the people of Korea welcomed the summit as a new direction and one step closer to peace, but what does that mean for local peacebuilders?
d. Does life matter to Colombians?
On the 3rd of July, most Colombians were celebrating a stunning performance from their national team at the football World Cup. Yet at the same time, several assassinations and massacres were happening in different regions across Colombia, and a horrific audio recording was being shared across civil society. Whilst many Colombians will remember this day as the day we were defeated by England in the World Cup, this article calls for Colombia to denounce violence on this day and every day, and protect its social leaders and peacebuilders by raising awareness of the risks they are facing by serving their communities.