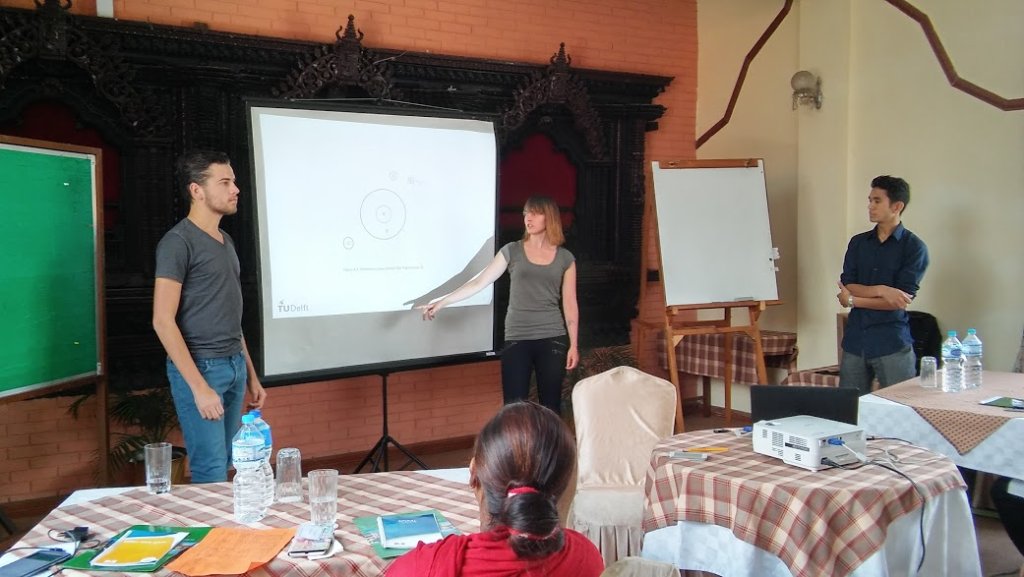 Dear Supporter,
Thank you for supporting Concern Worldwide as we work to help rebuild Nepal and its people's lives after the devastating earthquake of 2015. Thanks to your help, we have been able to make significant contributions to repairing schools, providing transitional shelter support, distributing emergency kits so that households are able to meet their basic needs, and supporting the people of Nepal in safely managing demolition and debris.
The country has struggled with managing both the demolition of destroyed buildings and the amount of debris and rubble left by the earthquake. This problem is highlighted by the fact that little has changed with regards to the condition of many buildings, which, over a year after the earthquake, remain damaged or collapsed. The slow progress in demolition can be attributed to a lack of knowledge on how to demolish safely and a lack of support from most organizations.
The issue is especially acute in Sindhuli District, where around 34% of the total number of houses were completely destroyed during the earthquake, with many more damaged. In Sindhuli, as in other areas of Nepal badly affected by the earthquake, these damaged buildings are hindering recovery and reconstruction efforts. Despite the large number of households reporting building damage as a result of the earthquake, relatively few have actually started or completed repairs. Very few of the houses have actually been demolished, remaining untouched, unsafe, and full of unused piles of rubble for over a year now. They are taking up valuable space and preventing people from rebuilding their homes on the land.
Concern Worldwide has recognized that this is a problem, and with your generous support, we have begun assisting communities and schools in Sindhuli District in systematically and safely demolishing critically damaged infrastructure. Debris salvaged through the demolition process is being repurposed for the construction of new buildings in the community, which Concern hopes will convince people of the value that debris can have in new construction. This recycling of materials not only avoids waste, but it also is cost-effective because it minimizes the new materials that must be purchased.
Recently, Concern held a five-day training on safe demolition and debris management for Nepali engineers from Concern's local partner organizations. Taking place in Kathmandu at the end of May 2016, the training included 17 engineers and focused on identifying various hazards on construction sites and ways to mitigate the dangers. The last couple of days of the training gave participants the opportunity to examine real examples of destroyed buildings and identify how they would protect themselves and others from the safety hazards. The participants then learned, step by step, the optimal method for demolishing each building. With input from Engineers Without Borders, the training also covered how to reuse the demolished materials for new construction projects.
With the training completed, we will now begin to conduct field visits to each of the proposed demolition sites to assess the level of damage and determine how to approach the demolition. It will be a busy next few months for the Concern team, but we are eager to see Nepal make major inroads in demolition and debris management, which we believe is an integral component of post-earthquake reconstruction.
Thank you! Without you, this work would not be possible.