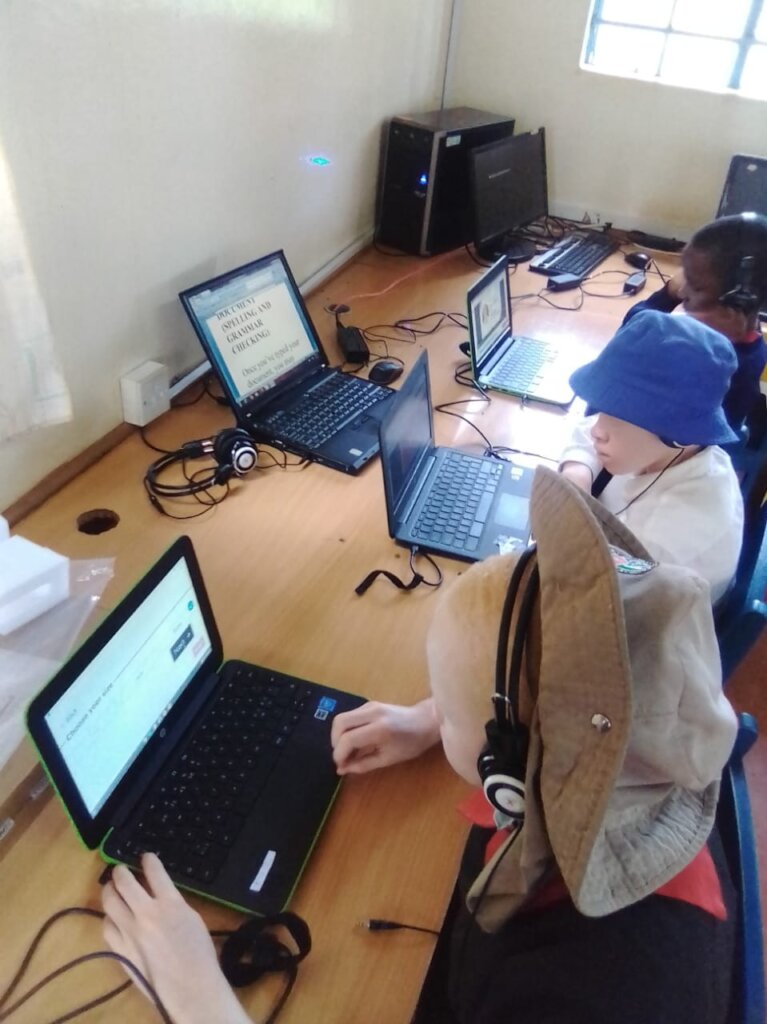 Thanks to Braille, thousands of blind Person with Disabilities (PWDS) are literate. What is Braille? It is a code by which many languages—such as English, Spanish, Arabic, Chinese, and dozens of others—may be written and read.
With the rapid inventions and development of assistive communication technologies, some would argue that Braille has become irrelevant today. Not so. It remains unmatched, due to its strengths of literacy that have yet to be replicated by technology. If anything, technology complements Braille, and advances in technology have made it more widely available and accessible.
Braille is essential in the context of education, freedom of expression and opinion, as well as social inclusion (UN). It's really amazing that a 15-year-old Louis Braille invented this reading and writing encoding system in 1814. Now that's a lasting impact.
As a result of Braille's visionary writing system, young learners like Janet, a blind student in Class 7, are motivated to create solutions to their own learning challenges. Janet uses both Braille and technology in her education: "Braille was the first place I learned how to read and write, and thanks to that background, advanced computer assistive technology, such as screen readers, have enabled me to improve my reasoning, grades, and research skills."
Additionally, Higgins, a 14-year-old blind student in Class 5, has been part of the inABLE accessibility technology labs since he was in pre-primary. His commitment and determination have helped him to become a top student with advanced keyboard and typing skills. He is so advanced that his teachers have introduced coding in his class at an early stage, to help him code his way to a new invention for the blind…
Links: