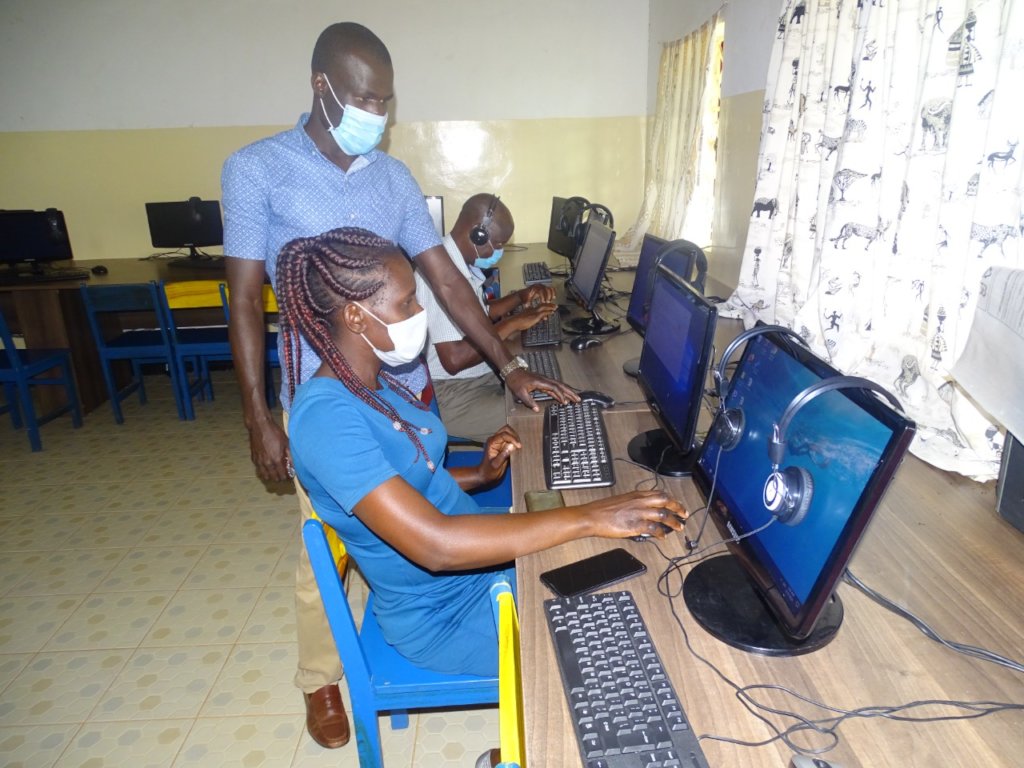 Over the last decade, inABLE has built collaborative partnerships with special schools for the blind in Kenya to empower blind and low vision youth and their teachers. From the start teachers' training was a priority. In August 2009, at the first inABLE Computer Lab at Thika Primary School for the Blind, 30 teachers embarked on computer training over a period of three months, during weekends and lunchtimes. Today, we have enrolled over 12,000 students, and 190 teachers (70 male and 120 female) have been trained from seven partner schools for the blind in Kenya, including St. Lucy Primary and High Schools for the Blind, Meru County, Thika Primary and High Schools for the Blind, Kiambu County, St. Oda Primary School for the Blind, Siaya County and Likoni Primary and High Schools for the Blind, Meru County.
These motivated teachers have learned to independently access digital content, and over 50% are capable of training students on their own and some have incorporated laptops in their classes, allowing students to take notes in class. InABLE invites teachers to use the computer assistive technology labs at any time to support their lesson preparations and reporting. We have been told that their teaching delivery has improved, and their ability to explore further research. Their students have gained from the teachers' access to online educational resources, such as educational videos and audiobooks, and manuals.
Here's how the inABLE computer assistive technology labs have benefited the teachers:
"Computer has enabled me to be able to communicate and made me independent allowing me to learn so much more information by myself," says Paul.
"Computer skills have connected me to the world and helped me to enjoy browsing the internet as compared to the previous manual operation I was used to. It has also helped me do a lot of research and put me in a position to source for first-hand information unlike before" says Jane.
"Computer skills have positively impacted my social life and career. The skills have enabled me to optimally deliver to my learners in a more innovative and creative way, as well as do digital appraisals," says Lawi.
"Learning computer skills has equipped me with the relevant knowledge, skills and attitude to maneuver in the technology world. I can now impact the knowledge and skills attained to the learners." says Ann.
Links: