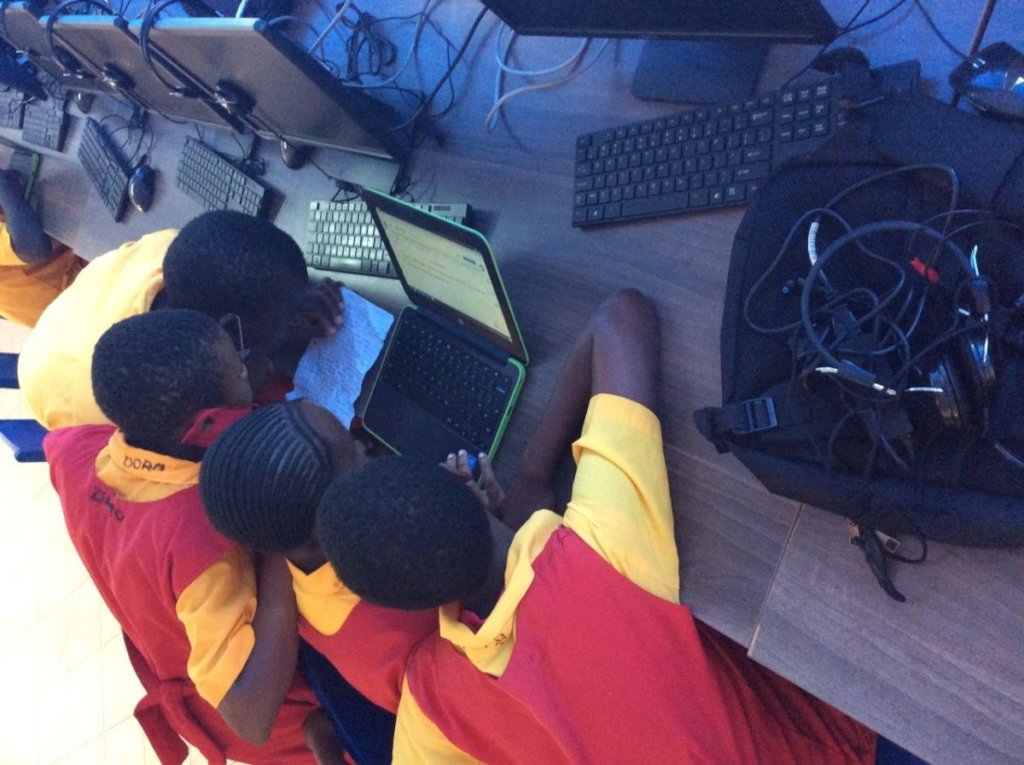 Peer learning is a process of students learning from students in a formal or an informal way. Teaching on purpose reports that peer learning has been proven to be a successful venture when it comes to improving students' academic and social cognitive skills. In practice, inABLE has been blending peer-to-peer learning in the Computer-Labs-for-the-Blind program for close to a decade and the results have been tremendous.
At inABLE we have many examples of how peer mentoring has groomed future leaders and digital technology pioneers, including:
Valerie, is now a third-year student pursuing Gender and Development Studies at Kenyatta University and a beneficiary of the inABLE assistive technology Labs. Thanks to the assistive Computer Labs and peer-to-peer learning, Valerie gained her independence which boosted her confidence and she is now the Congressperson for Special Needs Students at the Kenyatta University. Delvin, a 20-year-old low vision high school graduate, joined the new inABLE Coding for Interns project and is currently advancing her coding skills set to improve her chances with employment and self-employment as a freelance Coder.
Nellyjoy, a 13-year-old class 7 student with low-vision at St. Lucy Primary for the Blind has been part of the Computer-Labs-for-the-Blind program since the first grade. Recently, due to the Covid-19 pandemic that led to the widespread school closures, special needs students, like Nellyjoy, were forced to go back home. However, she was one of the lucky students to receive a Chromebook laptop as part of a home-schooling project launched by inABLE, in partnership with the Ministry of Education of Kenya, and Foreign, Commonwealth & Development Office (FCDO). While learning from home, Nellyjoy advanced very quickly. She mastered the keyboard, improved her typing speed, and has even mentored friends virtually. When the schools re-opened, her computer skills, compared to other peers, led the teachers to appoint her as the leader of a group of 19 students participating in peer-to-peer learning.
Much of the inABLE Computer-Lab-for-the-Blind program success can be attributed to peer-to-peer learning, explains Irene, Founder and Executive Director, inABLE: "When our instructors step back and invite group collaboration a more interactive and engaging learning process unfolds, pushing the students to collectively advance their computer skills together."
InABLE intentionally began the computer assistive technology program at the primary school level to ensure vital computer skills, including keyboarding, software use and Internet navigation were accomplished early. The peer-to-peer learning at inABLE computer labs happens more often with the students who have benefited from the primary school program and have advanced with age, grade and aptitude.
Links: