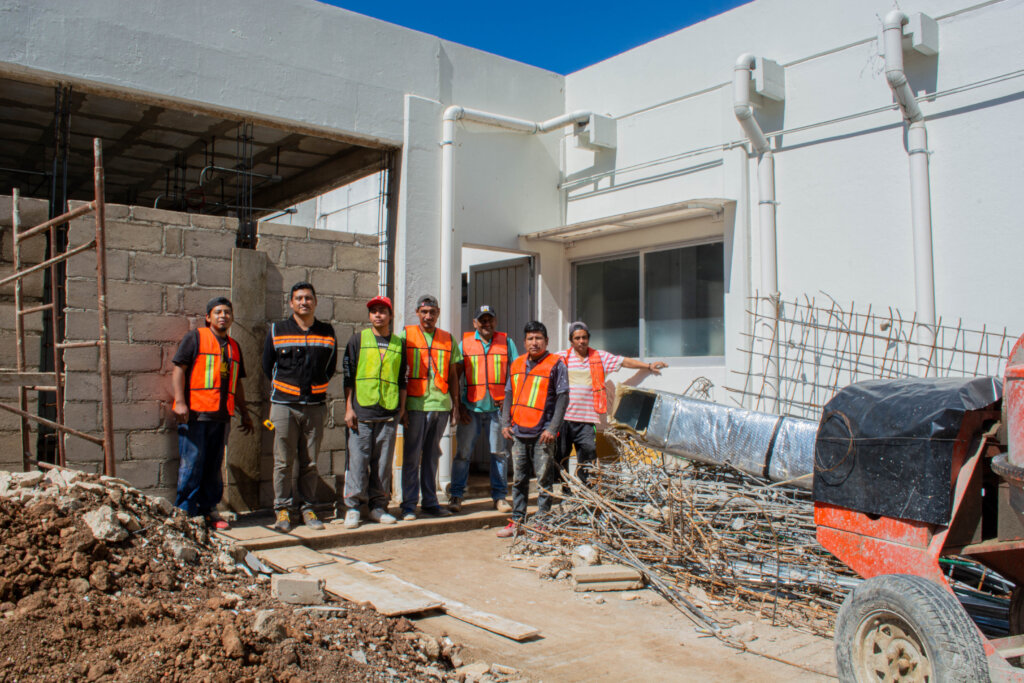 Compañeros En Salud wants to thank you for your contributions for the "Providing Dignified Births in Mexico" campaign. Thanks to your help, we will be able to support thousands of women in Chiapas.
It's been some exciting months since the planning of Casa Materna at Siltepecbegan! This dream is now taking a more solid shape, and each day, we're getting closer to providing dignified attention and professional healthcare for women during pregnancy, labor, and delivery.
On January 3rd, 2023, remodeling activities began for the new Casa Materna: electricity, plumbing, and water supply, and a thermostatic water heater have been installed. Today, the construction is 50% done, next steps are starting interior finishing works, luminaire, and furnishing.
The construction is expected to be finished in the first week of March, which is earlier than expected!
Dr. Montaño has started a series of meetings with leaders of the health center that Casa Materna will be part of, and Authorities of the Municipality, the goal of these meetings is to coordinate activities between the Health Center and Casa Materna.
On the clinical side, last month, two CES obstetric nurses joined the health center of Siltepec, in order to integrate with the rest of the doctors and nurses from the Ministry of Health, and know the healthcare process of this facility.
CES volunteers have also completed some visits to traditional midwives to get to know them, talk about the model of Casa Materna and invite them to collaborate in this new project.
In the past few weeks, we have also provided the health center with needed medication and supplies for pregnant patients. Equipment is still being purchased, and in the next month, Casa Materna will be fully established.
Casa Materna is expected to officially open its doors in April 2023. At Compañeros En Salud, we're deeply thankful for the support we've received, and we are very excited about starting clinical activity at this new facility, which will impact the lives of thousands of women.
Sincerely,
Compañeros En Salud