The planting season is in the winter in the High Atlas Mountains. But don't let this make you believe that we aren't as busy in the off season as we are in the planting season. In fact, we might be even busier. This is because we are turning the trees planted into a great source of income for farmers who have been unable to compete with international market prices, leaving them in poverty.
Ironically, due to the local stakeholder's inability to invest in pesticides, 70% of the land surveyed for this project is uncontaminated and ready for organic production. HAF and its partners have planted nearly 200,000 walnut and almond trees in the region. HAF has developed a model to support over 3,500 households in the Tadmamt and Al Haouz Provinces in the High Atlas Mountains to harvest, produce, and sell organic walnut and almonds for organic export. Here is how it works: HAF assists rural communities through the entire agricultural development cycle – from tree nurseries, irrigation, training, organic certification, and marketing – combining to increase household incomes on average of 400%, with resounding local and national development impact both economically and in terms of infrastructure, as entrepreneurship and value-add production capacity grows as the project comes to scale.
HAF is working with a team of agricultural experts that are going household to household in the rural mountains of the Northern Atlas to assess the trees and soil of each family. After the assessment and an audit, crops will be certified for organic sales in the US and Europe. Only then does the realy work begin, with collection, quality control, transport, packaging, and sales to international buyers.
This project has enormous implications for economic and community improvement, as farmers will work together in federation to gain access to greater market prices.
Initial investment costs are high, but the return is so big, that we at HAF ask our partners to support in any way that they can to make the first harvest (which starts in September) profitable and sustainable.
Thank you so much for helping us get this far. HAF is committed to the full project-cycle, and we hope you are too.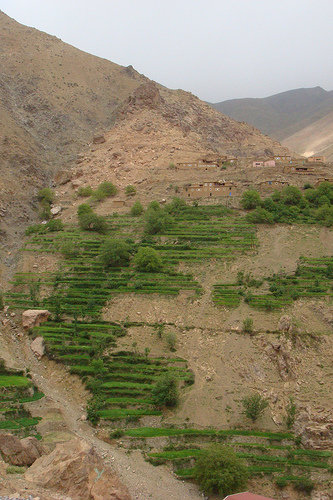 Links: