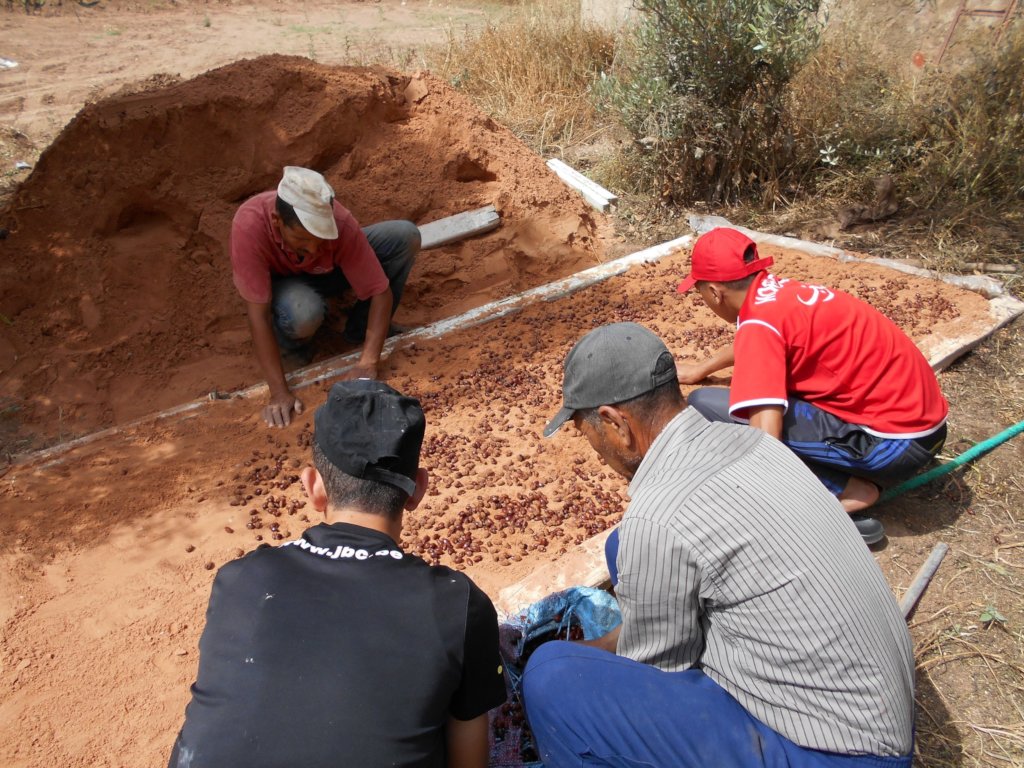 I'm volunteering with High Atlas Foundation through a sabbatical option at my not-for-profit organization in the United States. While I've learned a great deal here about sustainability, community empowerment, and agriculture, seeing a new nursery take form from the beginning stages has been one of my unexpectedly exciting experiences here.
From July 20 through July 22, HAF's Project Manager and I traveled to the new nursery HAF is establishing in Oujda in partnership with a youth protection center. This new partnership includes about 1.5 hectares of land to use for planting, once cleared of brush and weeds. On arriving at the site, we took an inventory of the work that's been done already, and what's to come.
In the short time since starting the partnership, HAF has cleared a small piece of the land and prepared over 20,000 soil bags for both argan and carob seeds. During our visit, we worked to move the nursery forward by purchasing carob seeds, as well as moving the pre-soaked argan seeds into their next stage of growth.
Argan seeds, notoriously hard to crack, take time to grow. Because of that, we've taken the seeds and buried them in layers of sand and soil with plastic underneath, to keep them extra moist while sprouting. The new nursery groundskeeper will keep a close eye on the sprouts and move them individually to be planted as they emerge.
The groundskeeper and directors of the youth protection center have involved the children in the process from this early stage. Being involved will empower them with structure, education, and positive role models and leadership, while deriving direct benefits for hundreds of Moroccan families who will ultimately be the recipients of these trees.
Give to this empowering project.