Hello,
GivingTuesday is here! For the next 24 hours, we're raising funds for Indigenous communities in Indonesia to secure their forests and combat deforestation.

For today only GlobalGiving will match your donation! That means your gift, no matter the size, will be doubled!
And why should you give? Because When Indigenous peoples' and local communities' land rights are secured, forests stay standing, more carbon is stored combatting climate change, endangered wildlife is protected, and communities gain vital land security. Yet, so many communities still do not have the basic right to their ancestral home. This year, we are helping 5 communities secure rights to 68,650 acres, taking the total to 247,000 acres of community-stewarded and protected land.

In the Heart of Borneo, live many Dayak communities. For generations, the men and women living in the ancient forests of Gunung Naning nurtured a strong cultural and spiritual connection to the land and the wildlife there. Through traditional practices, they stewarded the land, until it was taken from them. Cut off from their land, excluded from their ancestral home, and conflict rising, the traditional management and stewardship broke down, and poverty rose, forests started to fall, and the people and wildlife suffered.

But now, these communities are taking back their land.

The process of securing tenure rights is burdensome; it requires specific legal knowledge and skills. Even if rights are secured, local Dayak communities are faced with challenges related to retaining their use rights by having to develop natural resource management plans, which almost always require external assistance. This is where Planet Indonesia comes in and your donation will help provide technical expertise, legal assistance, and the development of management plans so they can secure land rights, improve their livelihoods, and conserve their forest lands.

We have already helped 3 communities on their path, but we want to support 2 more communities in this critical area.
Our goal is to raise $10,000 this week for communities on their path to sustainable stewardship.

We are so thankful to have had your support,
Yours Gratefully,
The team at Planet Indonesia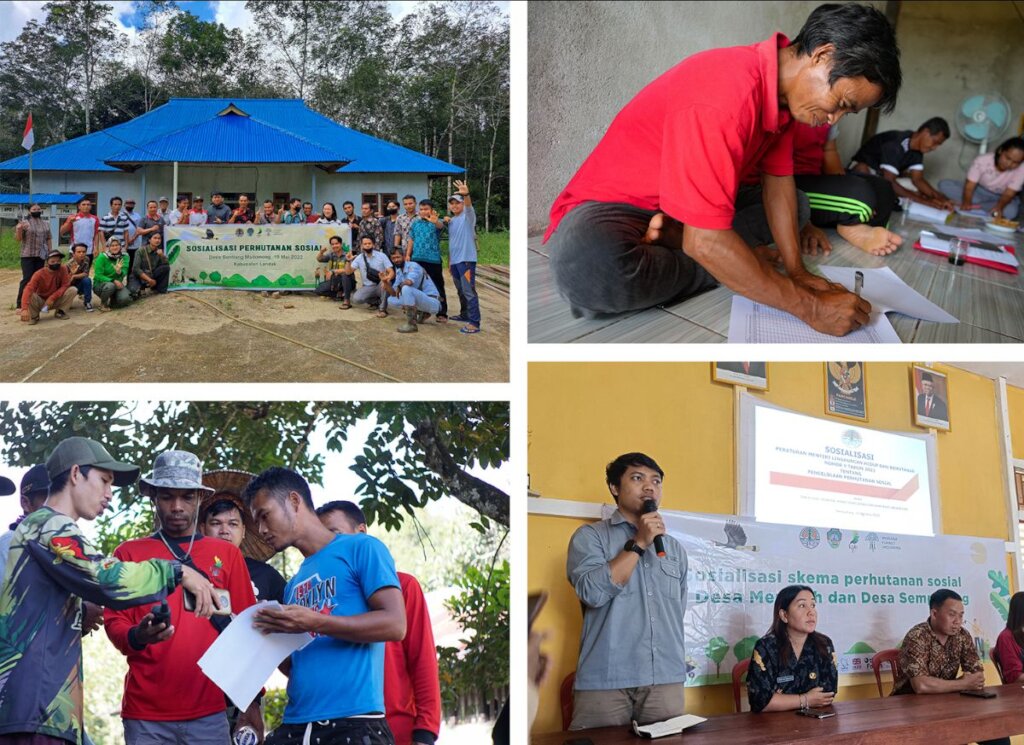 Links: