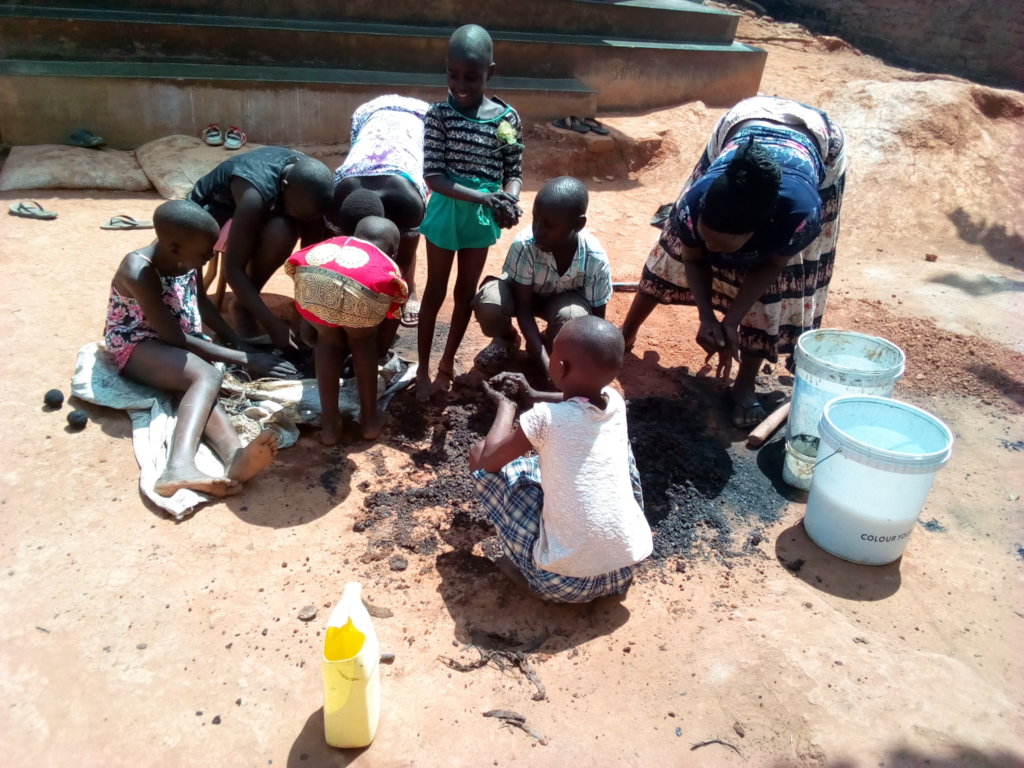 KEEPING CHILDREN SAFE IN UGANDA'S COVID-19 RESPONSE
Background
Kikandwa Enviromental Association (KEA)-Uganda is community based grass root organization ensuring rights of children are at frontline. We are very grateful to all the sponsors and donors who play such a vital role in our work of reaching out to vulnerable children and communities. We are local non–profit organization which is playing a role alongside the Government and other development agencies in addressing issues related to girl child, poverty, primarily through supporting and connecting children to local and international foster families in promoting access to education. KEA offices are found in Kikandwa trading center , Mityana district, and works in Mityana, Mubende and Kampala districts, and partners with local based advocacy organizations to mentor their community members.
Introduction
Around 90% of the world's schoolchildren were confined to their homes from march 18th 2020, and if history is any indication, many girls and boys won't return to school once lockdowns are lifted.As a result, the corona virus pandemic could threaten decades of progress for gender equality and girls' education, Director -experts say.They point to past experiences, such as school closures during the 2014 Ebola outbreak, which led to girls and boys remaining out of school in Uganda, Liberia, Guinea, and Sierra Leone.Likewise, it can be a "real struggle" to reenroll children in school after schools reopen.
Alongside over half the world's population, Uganda is currently in a lockdown due to the Covid–19 pandemic. In Uganda, this has meant a closure of schools and non–essential businesses (including churches) for 6 months, a sealing of all the borders, a complete ban of private cars and a night–time curfew for 6 months, and a ban of meetings of more than 5 people. The first of these measures were introduced on 20th March, before there was even a registered case in Uganda. As of 6th April, there were 52 registered cases currently 1137 cases 5 deaths and 982 recoveries, all in quarantine situations related to a total ban of all travel and a related screening of all in–coming passengers. This has meant that all children are currently in their homes in their communities, with the hope that efforts at social distancing and increased hygiene such as hand–washing which are being promoted will curb the spread of the disease. The Ugandan health system in Uganda lacks a lot of resources and there is great fear that any kind of serious outbreak of critical cases will be devastating.
The economic situation is very challenging right now, as with so many people in informal employment or running their own business, many people are unable to earn income during the present lockdown, and so there are Government efforts to provide food relief, though fears are that this will be insufficient to meet the demands of an already very poor population, especially in urban centers.
Thankfully many of the support supported poorest venerable children in rural communities. We are thankful to God for His protection and provision so far, and pray that He would look after all those connected to KEA during this challenging time
What's driving this (KEA-patron speaks)Following a crisis, girls' education is one of the first areas to suffer, in large part because of the rise in poverty, explained , Patron of KEA , an organization focused on educating and empowering women in Uganda. For many households, lockdowns have seen incomes and savings disappear, meaning they will simply not be able to food and pay school fees — and where they can, boys may be prioritized.
Early marriages have increased among vulnerable families because of the "bride price" the receive could help support the rest of the household, she added. In most cases, that means taking girls out of the education system permanently.
Since the beginning of the lockdown, there have been an "alarming number of stories" of boys to work on stone quarrel and girls being sent early to their marital homes and "straight into domestic servitude and sexual abuse as well as early pregnancy, which is already one of the top causes for girls dropping out of school in Uganda. That's because in recent months, "the health sector has naturally prioritized the COVID-19 response, cutting all but little access to sexual and reproductive health services aimed at young people. Gender-based violence can also affect a girl's access to education in the immediate and long-term. information collected by staff indicates "there has been an increase of 20% of sexual violence against girls and women" in comparison to the same period last year, and their national reports also point to an increase of at least 25% in teen pregnancies in Uganda. Across all regions, gender norms mean that girls have also been burdened with additional care giving and domestic duties. In times of economic hardship, it can be especially difficult to reverse this.
The time to act is now ACADEMIC FACILITATOR "Parents are working hard to raise awareness about the importance of girls returning to school, but restrictions on movement and limited access to technology are just two of the challenges they face" "By trying to mitigate the risk of families falling into extreme poverty ... we hope to help mitigate the risk of those families keeping their children, especially their girls, out of school once they reopen."
The breakup of corona virus disease which is a global pandemic in 2019 from Wuhan in china eventually led to the lockdown of the world. Uganda closed schools on 18th/march/2020 and finally the country was taken into the lockdown. Since then education has been not resumed.
This led to the government devise means on how pupils and student would continue with school like long distance learning through use of media and direct provision of scholastic materials which has helped pupils and students to a little extent access continued knowledge.
Twenty nine (29) families from the vulnerable homes living in the same vicinity have been involved in the program considering the guidelines from the health sector. This was supplemented by the on line teaching by government and provision of packages for the pupils though at a cost.
Background
Many families are likely to become sick and incapacitated, leaving children to leave for themselves. It is now harder than ever for children to report and get a response to violence, abuse and other protection issues. Children are afraid and have few places to turn. Restrictions on public gatherings and movement mean that normal community reporting, NGO activities and referral pathways are limited. Police have been redeployed to enforce the curfew and Covid-19 prevention measures. In many areas, the Directorate of Public Prosecutions and the Family and Children's Court have not been functioning, delaying access to justice and arraignment of suspects in court. For example, increased number of defiling children is reportedly and men are released on bail back into the community after 48 hours. Restrictions on movement mean that some vulnerable children are unable to access critical services. Under current rules, boda-boda (motorcycles) where not allowed to carry passengers and private vehicles
While such restrictions are necessary to contain the virus, there have been reports of cases where children have died as they were unable to reach medical treatment. In Mityana district 2 children died in one night from malaria as they could not reach health clinics. Similar child deaths have been reported in other districts, while several pregnant women have died when they were unable to get transport approval permit from Residential District Commissioners. The Government has taken steps to ease these restrictions for pregnant women, but this is not always followed. On 8th May, a pregnant woman being taken to hospital by motorcycle was shot dead by a Local Defence Unit member. There continue to be challenges getting treatment for sick children, especially in rural areas.
2. POVERTY AND HUNGER
Many households are being pushed into extreme poverty and hunger. Parents who have lost income are increasingly unable to feed their families. Assessments by partner show that many children are now surviving on just one meal a day. Many children are engaged in small-scale trades such as food vendors, after schools were closed. At the same time the price of basic food has risen from $1-$3. These economic impacts will continue to be felt for a long time even after prevention measures are eased. "This Covid-19 period has made us handicapped. Families can longer able to provide even basic needs like food. This has sparked big misunderstandings and domestic violence."
As a result, children are increasingly forced into hazardous and exploitative work to support their families. An increase in sexual violence against children since the lockdown started, girls drawn into commercial sexual exploitation, trading sex for money, food and even materials such as sanitary towels. Other young children have been observed selling alcohol, firewood and other items, 9 hour digging and planting for rich to try and make ends meet.
Child marriage is also an increasing concern as a way of coping with financial hardship. Adolescent girls are being married in exchange for dowry or bride price – especially in the rural areas where rates of child marriage are already extremely high. 2,300 school girls conceive , 128 married off during lock down.(monitor Monday July 27 2020 page 11 www.monitor.co.ug))
At the same time, adolescents are struggling to access sexual and reproductive health information, which they would normally get at school. Restrictions on movement also affect access to services such as family planning, especially in rural areas. This is likely to lead to an increase in the birth of unwanted children and consequently abandonment, unsafe abortions, street children and violence against children. "the nearest health centre are 3- 15kms away and the only way to get there is by motorcycle which are not allowed. The only solution praying to God I not get pregnant." (Revelation 22:8-9, Acts 10:25-26 )
Through GlobalGiving project we have raised funds to support families with food due to lack of income, many venerable- poorest families were left them at risk of malnutrition. Banks are taking on chance to increasingly turning exploit families borrowing money to try and meet children's needs. However, to do so families are as guarantee their land, house property to the bank lenders. "Adolescent boys have resorted to breaking into houses to steal food for survival, and girls are at risk of being defiled."
3. AN INCREASE IN VIOLENCE AND ABUSE
The uncertainty and prolonged periods confined to small homes is leading to an increasingly stressful environment. This is exposing children, especially girls, to increased risk of domestic abuse. One assessment during lockdown estimates that 80% of parents have used violence to restrain children from straying too far from the home, including spanking and slapping. Children are also witnessing more arguments and fighting amongst parents, which can have enormous psychological impacts on the children. The Uganda Police Force have reportedly registered more than 20,000 cases of domestic violence in the early weeks of the lockdown. There has been an increase in sexual and gender-based violence (SGBV), increase in acts of sexual violence against children by peers, caregivers and community members The situation is also having negative impacts on children's mental health and wellbeing. According to 27 children have run away from homes of caregivers, a 13 year old girl rope hanging her self, a 9 year boy held a knife stumbled his fellow brother to death. 22% children have becoming depressed during the Covid19 outbreakx .
This impact will potentially last long after the lockdown ends. An increase in substance abuse among adolescents turning to alcohol and drugs to try and cope in this stressful time. There is expected to be a rise in teenage pregnancy. A UN study of the Ebola outbreak in Sierra Leone found that teenage pregnancy increased by 65% due to the socio-economic conditions, a trend that seems likely be replicated during Covid-19. 40% of caregivers said they expect an increase in teenage pregnancy during lockdown
Ensuring Safety During Lock down
During times of crisis, marginalized families, including women, girls and boys tend to miss out on accurate information, so addressing this is key. Regular communication with families helped identify those who might be struggling with food or school supplies, which could deter them from sending their girls back to school due to COVID-19 pandemic that pushed a growing number of girls to marriage. KEA developed new strategies to reach the 10 out-of-school students who rely on the agency's daily lunches. We also been working to ensure that vulnerable families' basic nutrition, hygiene, and sanitation needs are met, and is calling on the government to expand meal schemes to accommodate children who have moved to villages with their families since the lockdown.
Families receiving relief food during country lock down
By trying to mitigate the risk of families falling into extreme poverty, we mitigated the risk of those families keeping their children, especially the girls, out of school once they reopen, with the funding we worked to provide girls with the resources they need for their studies during school closures. In some cases, this means delivering materials to households like news papers which can't access educational programming delivered online or by television or radio.New methods of distance education require access to and knowledge of digital media, which is not always equal between boys and girls. And while there is no Wi-Fi-data available yet, reports indicate that girls are experiencing increased online violence through these very tools, which can further alienate them from education.
Skill development
Not only basic education, they were also being taught drawing and other life skills. The idea was to make them learn some skills such as painting, bracket making, so that they could make their own living in the future, he said. School closures and free school meals School closures mean that children can no longer receive Free School Meals, which are worth around $400 per year per child. Although the Government's proposed roll-out of relief food scheme for those who rely on free school meals is welcome, it will be crucial for Government in the coming days to clarify the mechanism through which this will be implemented. The Government should ensure Free School Meal are easily attainable, without a significant time lag, and valid for exchange in a range of accessible shops or food outlets. These should be available to all school children, regardless of their family's immigration status. Families with children not receiving Free School Meals are also likely to struggle with the cost of food, especially given predicted losses of income during the COVID-19 outbreak and overall increase in cost of living as children are at home. However, supermarket shortages and panic buying during the COVID-19 outbreak have put additional pressures on food banks. Precautions around social distancing will also mean reduced staffing and access to food banks. As such, many families will desperately need alternative means to make ends meet. A temporary uplift in Child Benefit Payments for all parents of $10 per child per week would help these families during this period of financial uncertainty.
4. A LACK OF INFORMATION FOR CHILDREN
Classes
"Initially, we focused on providing food and nutrition to gain their confidence and improve their health condition. After a few days, we motivated them to join coaching classes, which are being held following the social distancing norms and other COVID protocols. Some children joined them have any form of education, not all they were in a position to read and write a bit.
Children are scared and struggling to access the information they need. There is a lot of information being sent to the public, through radios, Television, News papers, Social media yet is published in English, but most of it is not age appropriate and understandable, especially for younger children; and children do not have many opportunities to ask questions and receive assurance. Children with special needs and disabilities are often left out. Many of the most vulnerable children cannot access much of the information that is out there. For example, just 2.6% of rural households have internet access and even radio is limited in some rural areas and. The prevalence of online information exposes children to other new risks. For those children who can access the internet, many are spending more time than ever before at home on parents laptops and phones full of phonographic. This has led to increased risk of online child sexual exploitation – something that most Ugandan children are ill-informed about. Around the world, there are reports of online tutorials being hacked, children being unknowingly recorded online and heightened risk of grooming during the outbreak.
Results of the program.
The aid you provided enabled us to run the program though much help is welcomed as a facilitation to buy packages, subscribe to online teaching and facilitate their teacher to fully accomplish the duty.
Pupils have been kept awake and improved on their academic knowledge which has enabled them to keep ready for the finals for the candidates and continuing pupils.
These have also been taught descent social ways of living in the community.
Individual capacities have been improved upon these pupils as individual attention is given to each.
Talents have been identified at individual level like leadership and others among these little ones which require more attention and facilitation to build them for the good of the community.
Challenges encountered.
Shortage of financial muscle has limited us from accessing better facilities for the best of the pupils.
My daily traveling from the area of residence is a challenge as after easing of the lockdown, the transport prices were more than doubled as few passengers are allowed in a taxi.
Due to the shortage of money of parents to provide basic needs, some pupils have been affected which make them unable to attend classes in time.
Future Plan.
Due to the continuation of the lock down, I fully look forward to continuing with provision of the academic knowledge to my pupils until they normally resume their studies.
RECOMMENDATIONS
"After such an emergency, governments and NGOs should be working closely together to ensure that all children get back into school, are fed, safe and happy," she said.
The impact of Covid-19 on children's lives will be felt for a long time to come, even if the virus is able to be contained. It is therefore essential that investment in child education is an integral part of Covid-19 prevention and response – both immediately and long-term – and is mainstreamed into other sector plans.
Ensure Information, Education and Communication (IEC) materials on Covid-19 are accessible to all children and youth. These should be translated into local languages, gender-sensitive and suitable for children with disabilities such as sight or hearing challenges. Messages should also be targeted and contextualized for adolescents, including on the risk of early marriage and information on family planning.
Learning from previous epidemics highlights that it is vital to consult and engage with children to understand how their lives have been affected and how risk mitigation can be most effective. The Government and community based organization should consider holding a press conference or radio talk shows specifically for children,
community sensitization must be carried out before these schools reopen, to avoid any stigma that may delay return to school. In recognition of the likely rise in adolescent pregnancies, the Government should formally circulate a Re-Entry policy to guarantee that child mothers and pregnant girls are allowed into class.
Ensure strong coordination of sectors. For example, education and child protection systems need to work hand in hand so that children identified by teachers for being potentially at risk during school closure are referred to the child protection system.
Recommendations to international donors:
Ensure adequate funding – which is flexible and adaptable to changes in context for child protection activities and staff such as case workers, para-social workers, community protection officers and These essential workers can carry out case management and monitoring of vulnerable households, as well as play a role in disseminating IEC materials.
They are also critical for ensuring reporting and accountability to affected communities.
Funding should urgently be provided for additional increase campaigns, accurate and age-appropriate information is key to prevention.
Campaigns should include child-friendly inclusive messaging distributed through creative ways such as music, drama and illustrations, as well as child-focused local radio and TV productions.
Provide funding to the grassroot organization and its partners, so that food can be given to poorest families in this critical time.
Disseminate child-friendly information. The media is playing a key role in disseminating public health information. We urge newspapers, radio, TV and online outlets to also ensure space for information targeting children – including ways to keep learning and active at home, ways to manage stress, and how to stay safe and report abuse.
Ensure that children's voices and opinions are represented in the news. Despite the current challenges, it is important that children have platforms to raise their voices, questions and opinions on the current situation. News shows and discussions should feature children and youth voices as well as adults.
Recommendations to communities, parents and caregivers: Ensure that all cases of violence, abuse or exploitation of children are reported, either through traditional community structures or local law enforcement, to systems such as Child Protection Committees, or to the National Child Helpline.
Promote and support non-violent positive parenting methods. Children are going through an extremely stressful time, and need love, support and guidance.
Parents should sit children down, talk with them and explain the situation, rather than resort to violence.
In Uganda, loudspeaker announcements are being used in some communities to spread the message, but it doesn't allow for a two-way discussion so it's problematic. Community meetings would normally involve everyone who plays a part in a girls' education, from local and religious leaders to parents and guardians, she explained.
Conclusion.
The continuous effort of sharpening the pupils is the beginning of a positive changing society for a great community development. This is achieved by combining efforts to lay strategies on how to implement for the betterment. Therefore more effort is needed to support the program and where need be to even reach other vulnerable pupils in vulnerable communities.
FOR GOD AND MY COUNTRY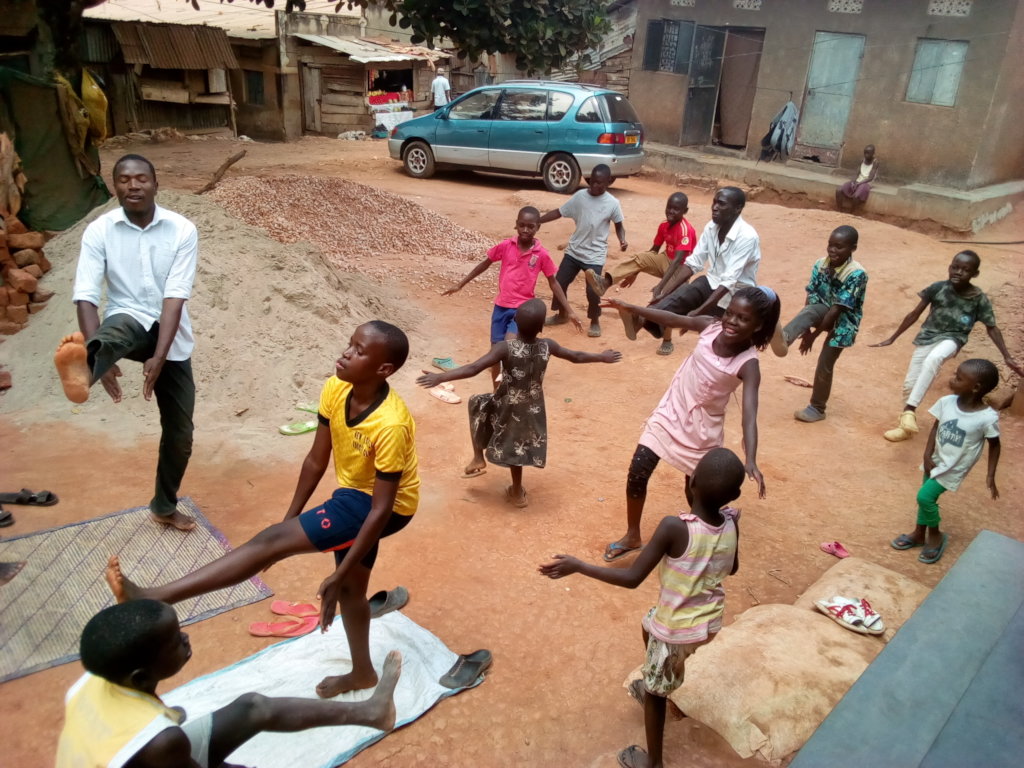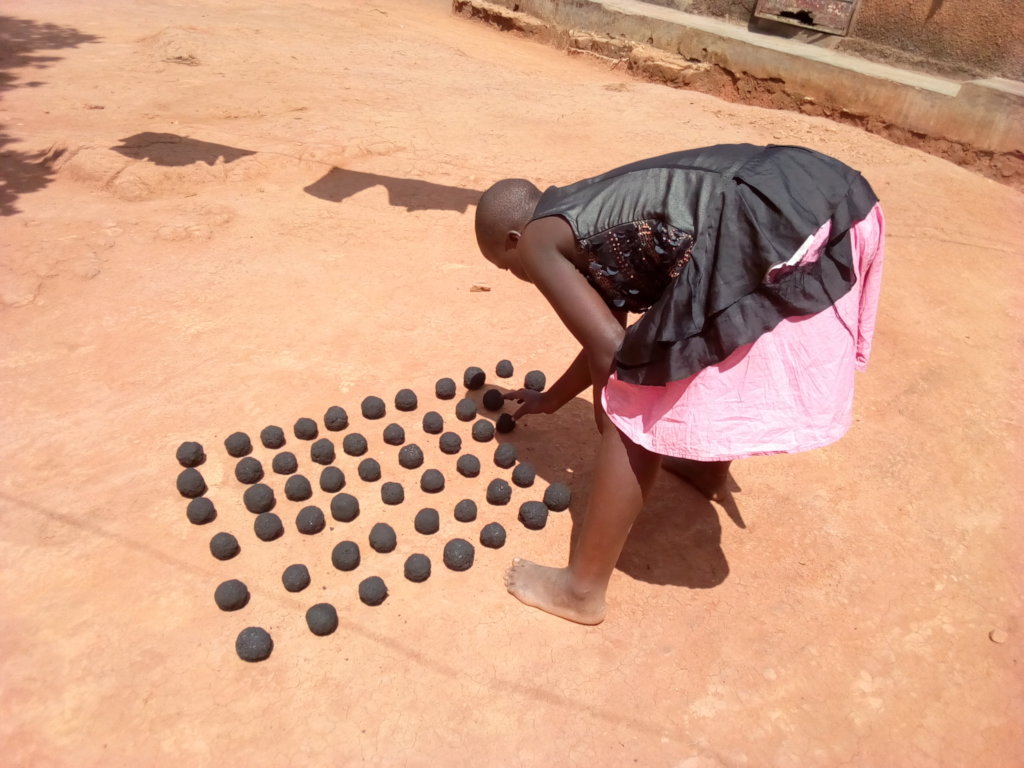 Attachments: