Project Report

| Nov 19, 2018
Can ColaLife have a global impact?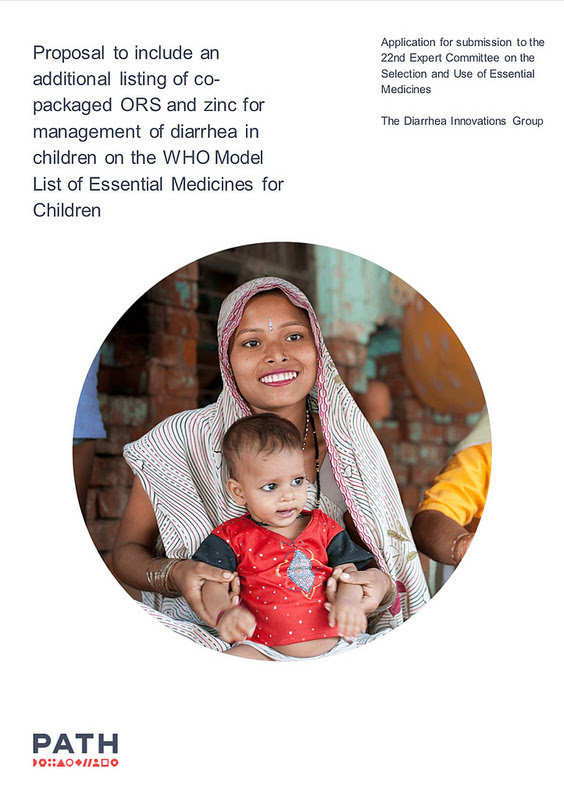 It was nearly 2 years ago in January 2017, when the penny dropped for me: "Why isn't co-packaged ORS and Zinc on WHO's Essential Medicines List for Children?"
That doesn't sound like a very exciting thought for most people, on a winter morning. So, what does it mean for me, for ColaLife, and for millions of children across the world whose lives are at risk from diarrhoea?
WHO's list of essential medicines influences what governments buy and what donors will pay for. Oral Rehydration Salts (ORS) co-packaged with Zinc (to ensure children get both), has been WHO policy for 15 years but the medicines are still listed separately. Only about 7% of diarrhoea cases receive both.
So, why not simply ask WHO to update their list? We think this would transform access to the recommended treatment, save thousands of children's lives and improve many more. Last March, we asked some contacts at WHO - and they agreed we could make a formal submission.
But ColaLife is a very small organisation. We have generated a lot of evidence, but we don't have much 'clout' on the big stages. Enter the splendidly-named global Diarrhea Innovations Group (DIG); I first presented our simple idea to them in Sep-17, and a few weeks later, our Public Health advisor, Rohit Ramchandani, followed up in person. Within 2 days, DIG confirmed they were on board: with a multi-organisation, expert submission, to be led by PATH. Fifteen people contributed to the application; 7 were PATH staff and 3 were from ColaLife.
20 months later, and this month I proudly submitted a formal application to WHO. This has now been accepted and will be considered by the 22nd Expert Committee on the Selection and Use of Essential Medicines, which will meet in Geneva from 1 to 5-Apr-19.
We could not have achieved this alone, but we played our part and we are pleased to have this acknowledgement at the start of the application:
"This collaboration was initiated by ColaLife under their Globaliser programme."
Our application went in with ten letters of support - including one from UNICEF - and we are very proud to see it published here. We're delighted that ColaLife has used its power as a catalyst to make this happen.
The timetable from now is:
7-Dec-18: Application deadline. Applications open for public comment.
1 to 5-Apr-19: Meeting of the 22nd WHO Expert Committee on the Selection and Use of Essential Medicines will consider applications.
Jun-19 The decisions of the Expert Committee will be published.
You can follow our progress and see the story unfold on our blog.
With our project funding in Zambia coming to an end, can a small charity like ColaLife have a global impact? With our partners and supporters, and with your help, we believe we can!