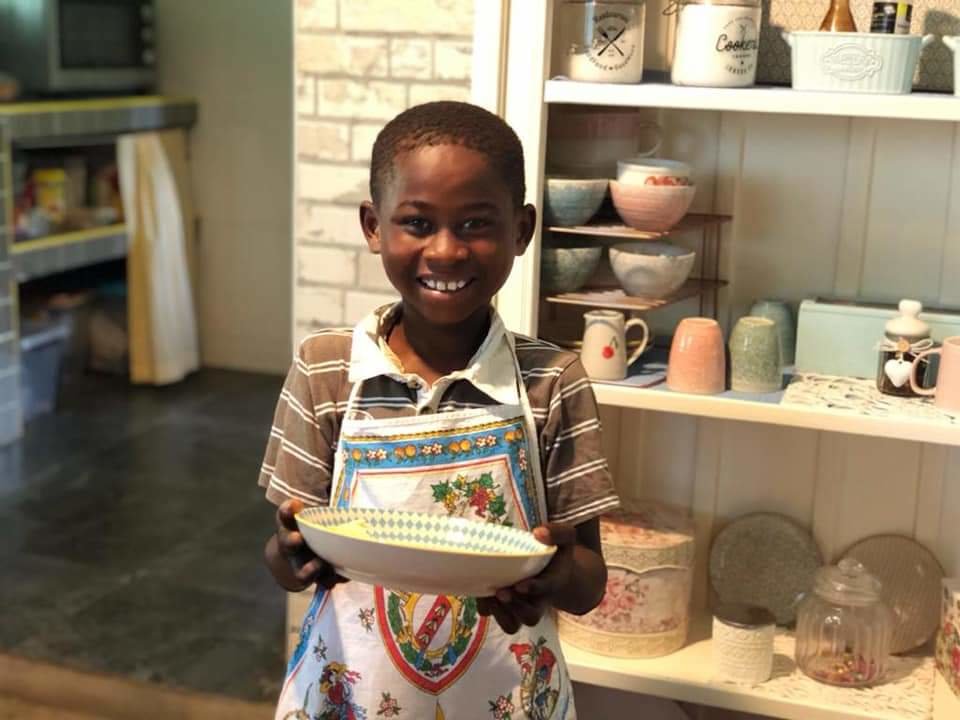 In Ghana, from the 3rd of January 2020 till the 12th of November 2021, there have been 130.649 confirmed cases of COVID-19 with 1.206 deaths, reported to WHO. As of the 5th of November 2021, a total of 3.162.666 vaccine doses have been administered. Thanks to the COVAX program, 2 million vaccine doses have been donated in October by European countries to the Ghanaian Ministry of Health, and the United States donated 1.3 million doses. This accelerated Ghana's vaccination campaign and the country is now close to reaching 10% of fully vaccinated population.
But now come the good news, fortunately our children are doing well, schools and shops have re-opened! Some kids made very good progress despite the period of closure of schools. Most of them attend special schools where they follow personalized programs. For some of the children, it was time to return to their families, others found foster families ready to welcome them. Every child in the foster program is monitored with great attention because most of them has had traumatic experiences previously.
Our local representative Elena says that inside Casa Italia kids are always playing, they were gifted bikes, a trampoline and musical instruments, to allow them to experiment their skills and develop new capabilities apart from school homework.
In our distance support program, K. a little boy who is very a vivacious rascal who has obtained top grades in school and with the help of his therapist has made little steps forward to overcome the trauma he experienced when he was little. He's coming up pretty well and he has regained use of his hand, surprisingly he's taking percussion classes, we think it's a great idea for a vibrant boy like him! He's really passionate about bicycles and superheroes, he always teams up with another boy of the center to play superheroes together. As all the children of the center he has daily duties, he's responsible for watering the flowers and he coordinates the kitchen!
N. another little boy who used to be shy till the point of staying alone in his room made lots of progress, he has learned to interact with the other kids, share his toys (he's in love with cars) and tantrums had decreased a lot. Since he has learned to ride the bike, when he isn't in kindergarten he plays all day. Like K. his preferred activity is watching movies or cartoons, he has his favorite but unlike other kids he doesn't fight to choose, in the end he always gets what he wants. Sadly, he had some difficulty walking, and his right leg had to be bandaged but soon our local representative, Simona, will have him do a medical check-up to know the cause and possible cure.
The progress made by the kids represent all the appreciation they feel for the donors. Thanks to your donations, from July till October we collected 118,10 USD Dollars! Please keep supporting our kids, they need your help!