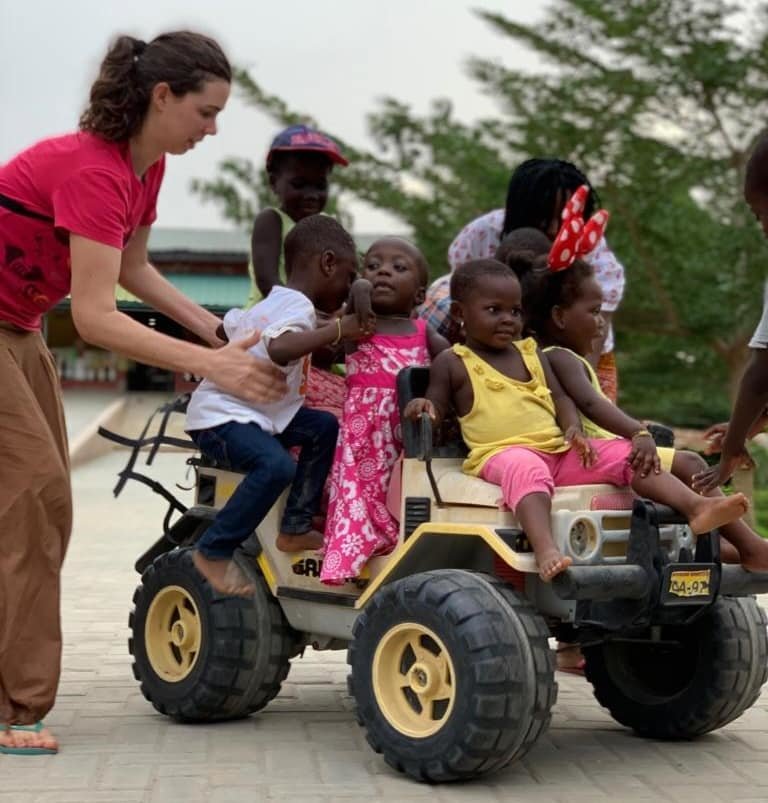 As you might remember, our volunteer Valentina flew to Ghana in May to discover the "Coffee Beans" project – are you curious about her amazing experience there? Well, let's hear her story!
"As soon as I landed, I was amazed by the chaotic beauty of its landscapes and its inhabitants, who were trying to sell Simona, Luca and me weird products of any kinds (from WC paper to exotic fruit!). But, the most pervasive emotion came when we dropped off our car: the 23 children at Casa Italia ran towards us, jumping up and hugging up as we have known one another for years!
After resting in a small but well-endowed bedroom, my visit of the Centre began. "Coffee Beans" mission has several small houses having a specific goal per each: an administrative office, a kitchen, volunteers' and children's bedrooms, a central hall, Simona and Luca's house and an upcoming physiotherapy studio. All around this structure there was a big garden the assistant manager Mr Collins took care of to keep the jungle and its risks away from the children.
Who's living this miraculous reality? There're Simona and Luca, the volunteer Viola, Mr Collins, two cookers Yvonne and Ester who prepare meals for 40 people every day, 5 "mami" who lovingly look after 23 children, who are the heart of this mission!
Awh, only if you met Nana and JD! Nana is a 9 months lovely baby and JD is a 15 years old young man who see the world in his own special manner. In Casa Italia you can find both children with or without disabilities and those who go or not to school – but each of them is precious and this mission wouldn't be worthy without them.
It's impressing how fast they remembered my name and they started calling me "mami". Even being overactive and never tired, they are very well-educated and respectful… but they go wild as soon as it's time to play games! They wake up at 4.30 am every day and can't way to lunchtime where volunteers, as me, help them (especially Ella, OJ and other disable children) eat. You should have seen how happy they got when we all played with a balloon I had brought from Italy, and soap bubbles!
One day we had to cope with an emergency. Koby needed to be brought to the hospital to have his hand operated – what a courageous boy!
What an awesome experience…. So many of little pretty hands asking to be held in our arms. I learnt a lot from Coffee Beans – this trip is a lesson of total integration: a child having cramps gained solace from one without hands, all children take care of one another, they all value the most. Their energy is a proof that integration is possible even when it seems to be a deal breaker".
Valentina was looking forward to tell her story and what She witnessed in Ghana – all these results couldn't be possible without you.
Thank you again for your irreplaceable help!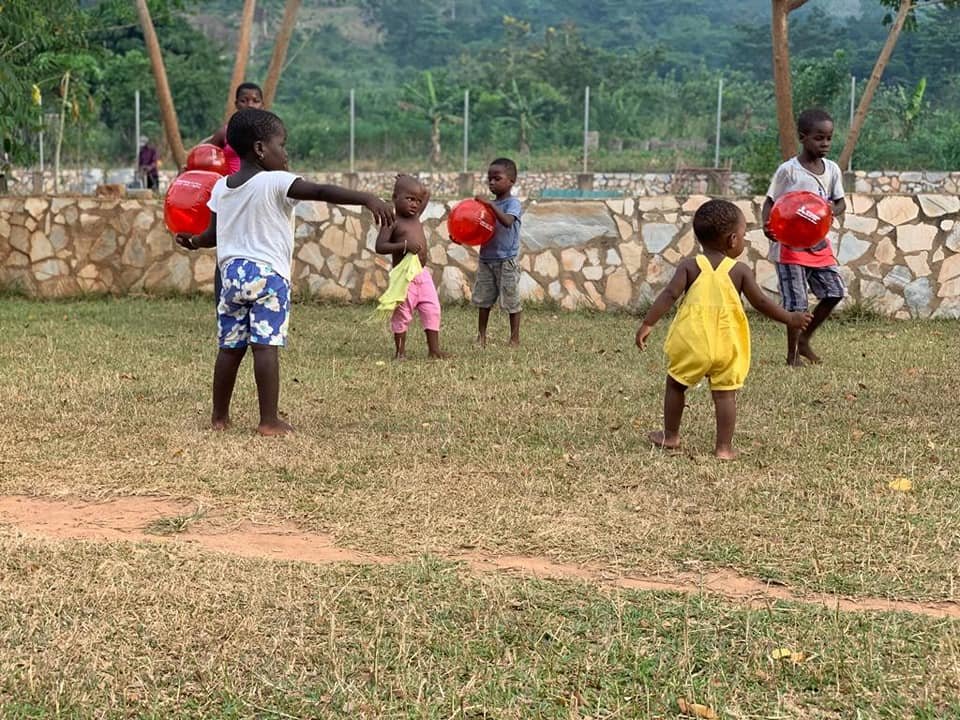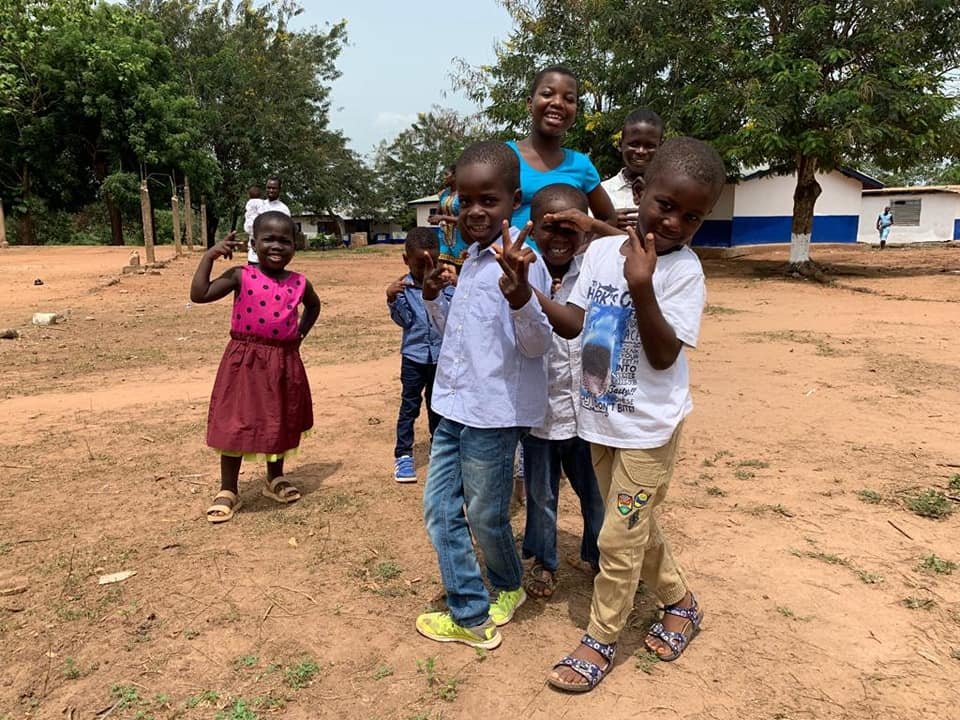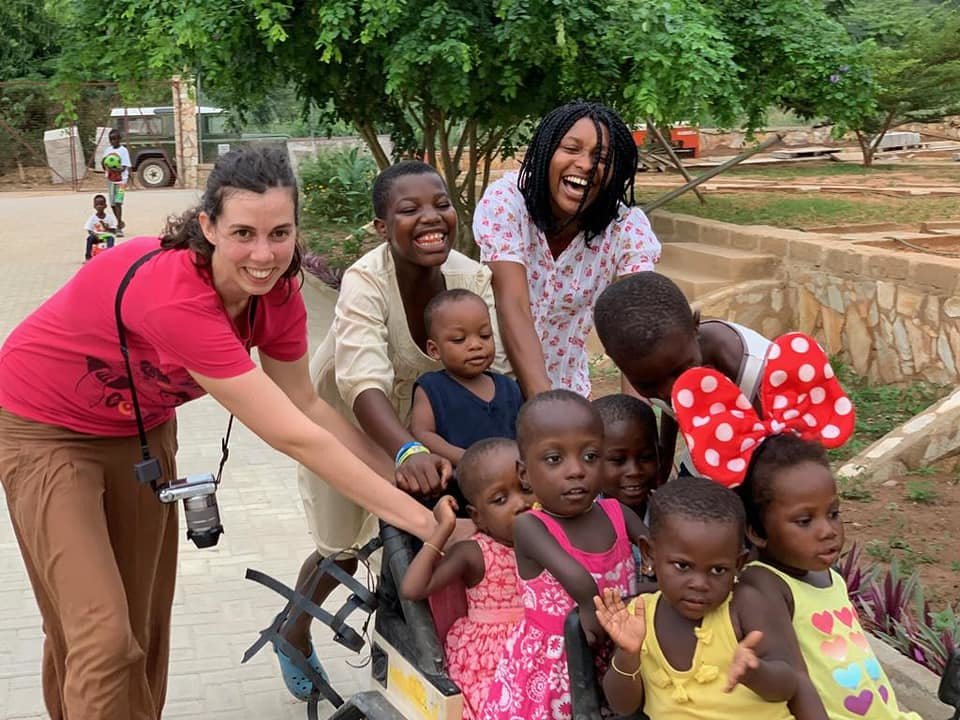 Links: