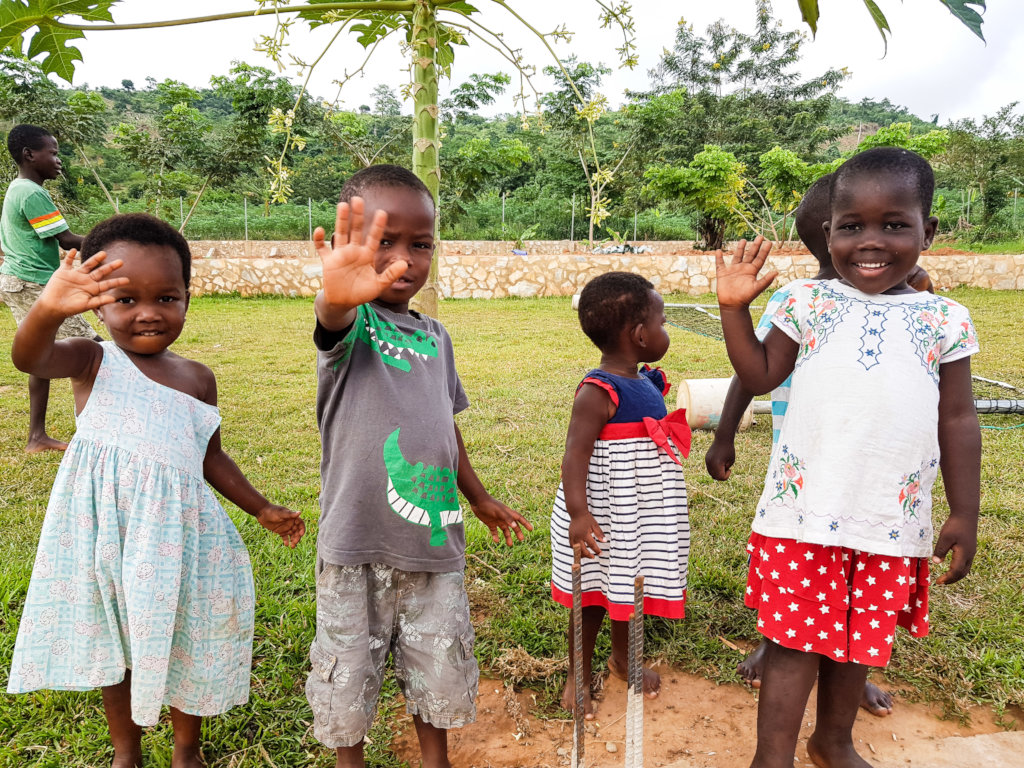 In the occasion of the Christmas holidays we met our local referent Simona who, together with her husband Luca and Bolò, one of the children welcomed in Casa Italia, has returned from Ghana for the holidays. It is always exciting to talk with Simona who, with simple words, manages to convey all the love with which she takes care of her coffee beans. It's been 12 years since Simona and Luca decided to leave for Ghana and dedicate their lives to the many children in difficulty and that, especially if disabled, are abandoned to themselves, without any right and possibility of redemption. The stories that Simona tells us are really touching and sad: almost all the children hosted have been victims of violence, abuse and inhuman acts by their own parents who have caused traumas and physical or mental delays. Knowing the past of these children, we are even more surprised and happy to hear from Simona the progress achieved by these little heroes: thanks to the care and affection of our referent and the entire team of mamam, in the last three months many children have had a marked improvement. It is the example of Rebecca who, arrived at Casa Italia 6 months ago and with a diagnosis of serious brain injury that prevented her from walking and interacting, now she speaks correctly, understands everything and is starting to crawl. Based on his experience, Simona has been able to ascertain that if children "without problems" and children with disabilities can live together, the latter achieve results in less time: it is a question of mirror neurons, that is how we can influence neurons who is next to us. This, combined with constancy, gymnastics and stimulation, can really make the difference.
It is precisely these beautiful goals that every day give strength and hope to Simona who, despite the effort and sacrifice, can not wait to leave again and embrace her children. Simona, in addition to providing a family and a home to 23 children, is also increasingly active in activities to combat the marginalization of disabled children. If you could spread the information that being different does not necessarily mean being nobody or not being able to play or not being able to talk, then there could be hope for all those children who left alone can not find any other way to let themselves die.

The words of Simona are really stimulating and, even from a distance, encourage us to do even more to give a better future to these children; sure we can continue to count on your help, we wish Simona, Luca, the little Bolò and all the coffee beans a year full of smiles and serenity.