Project Report

| Sep 7, 2022
Visit to Madina Health Directorate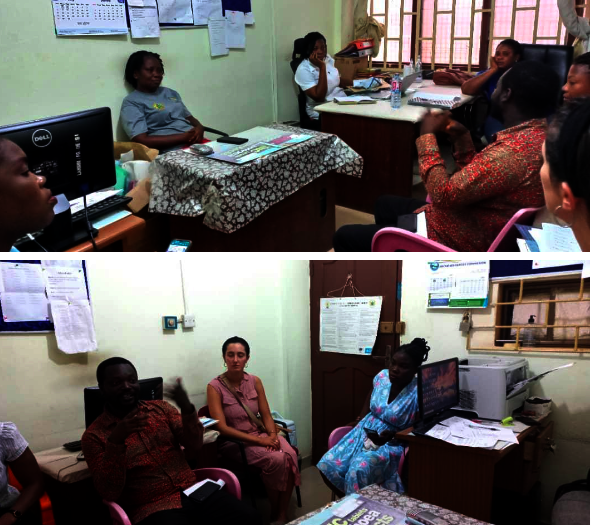 Report - Visit to the Madina Health Directorate
Objective: Discuss plans for the upcoming community health screening projects with the relevant authorities. Gauge the level of support that can be provided to us and identify what we need to provide for the program.
Venue: Madina health directotate, Madina, Ghana
Team: Philip Kwesi Agyei (Managing Director AFAWI), Risata Kufuor (Intern) , Isla Leckie (Intern)
Present: DDNS, Health promotion officer, Public health officer
Absent: N/A
I. Procedure
- 10:00 AM - DEPARTURE: Departure of AFAWI Team from Adenta, Ghana to Madina, Ghana
- 10:30 AM – TEAM ARRIVAL AND INTRODUCTIONS - The AFAWI team entered the health directorate office and were introduced to the staff in the office, Philip then introduced AFAWI and our work
- 10:30 AM - 11:30 AM – DISCUSSIONS: We discussed plans for the upcoming health screening projects and the team at the health directorate gave their input. Topics discussed included proposed dates, communities to target, tests kits and staff that can be provided by the health directorate.
II. Findings
1. Summary
The health directorate are happy to support us to provide the screening when we are ready to commence it. We have been told to expect approximately 200 people.
The health directorate can provide the following for free;
100 Malaria test kits
100 HIV test kits
100 Hepatitis B test kits
Hepatitis B vaccines
Childhood vaccinations
7 health personnel including; 2 for labs, 2 for vaccinations, 2 for counselling and CHO's.
The kits will be immediately. The Hepatitis B and childhood vaccinations may take longer to obtain. The health directorate have provided contact details for suppliers (namely BlCF and Ediplus) of the above testing kits required as well as; diabetes and blood pressure screening tools.
We are allowed to bring our own personnel and staff to expand the project as we please. We have begun to reach out to the above providers to write a budget for the screening program.
We have to provide another letter detailing our plans and take it to their office tomorrow.
2. Conclusion
The Team of AFAWI continues to work on the preparation for the implementation phase of the project and continues to reach out to possible funders. At the moment, the main challenge is to get the neccessary funding for the project.