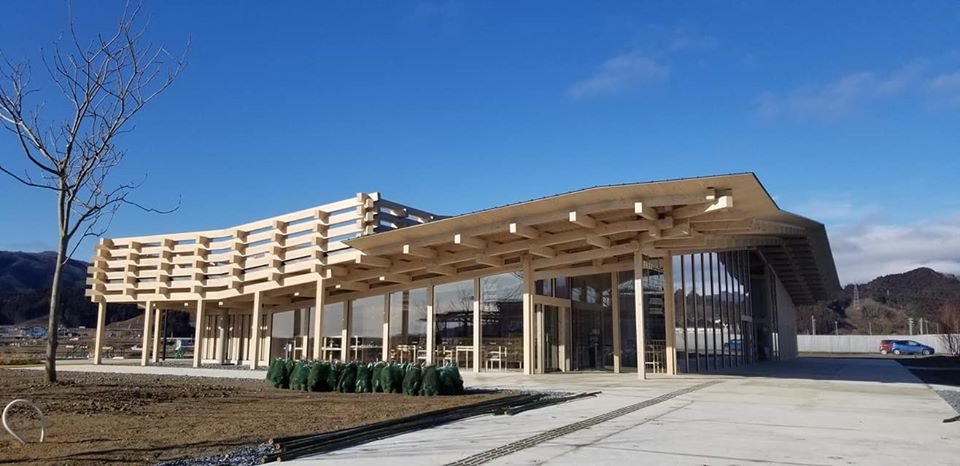 Kirarin Kids (KK) in Rikuzen Takada just reached the final stage of the post-disaster transition caused by the East Japan Earthquake and Tsunami, moving to their final destination, "Rikuzen Takada Amway House, Town's Veranda (Picture 1)", built by the Amway Japan Foundation, designed by Kengo Kuma who designed the 2020 Olympic Stadium in Tokyo. The building was opened on January 26 (Sunday), 2020 (Picture 2), and KK moved in on January 31 (Friday) (Picture 3). An increasing number of children and parents are vising the new place lightened up by beautiful sunshine (Pictures 4 and 5). After a long period of struggles and patience, KK finally reached the new stage, though the struggles continue. The Director of KK was so moved and pleased with the outcome that she wants to express her appreciation and how valuable and meaningful your supports have been to her. It was your kind concern and support to KK which enabled her to go through the extremely difficult period after the disaster of losing her husband, workplace, and hometown. The DSIA has been supporting KK from the first year of the 2011 Disaster. Given her letter of appreciation, it judged best to simply translate her letter of appreciation to you, rather than writing a report. So, below is the letter from her, expressing her deep appreciation.
----------------------
Dear Supports of Kirarin Kids,
Thank you very much for your understanding and kind support to Kirarin Kids. The Director and staffs would like to express our deep appreciation to your support.
Almost nine years have passed since the disaster. Amid many disasters taking place all over the world, we really feel your continuous and warm support highly valuable, and deeply appreciate it. Among DSIA support activities whose funding was raised through GlobalGiving, we learned that we received the biggest donations. Your support really gave future and dream to disaster-stricken children and even to us. I would also like to express our appreciation to DSIA for visiting us, located in a quite distant away from Tokyo, to write reports every three months. But more than reporting about us, we are moved to the fact that DSIA continued to support and encouraged us for such a long period of time.
We lost many things at the Disaster, frequently pressuring us to give up everything. But it was witnessing and knowing children's needs which pushed us to rebuild a place where parents and children can come and enjoy together. We did not give up simply because we continued to feel your warm heart and support. After the disaster, we moved four times, and faced a lot of difficulties. But every time we face problems, many people came to support us, and we could continue our operation. We are extremely glad that we did not give up. But behind our struggles, your warm heart and support continued to push us forward. Thanks to you, we could move to a new beautiful building, made out of local naturally-warm wood, making use of traditional wooden-construction technique of Kesen Carpenters, whose technical development and tradition started from this area, going back to the 1600s.
We are now freshly committed to continue our activities, seeing things from the eyes of children and parents, filling our place with smiles, and providing an open and easy place for everybody to stop by any time. We just hope that you do not forget that your warmness have been alive with us continuously in our heart. The same sunshine we all receive wherever we are will always freshly remind us your warmth.
Thank you very much for your continuous and warm-hearted support.
Sincerely yours,
The Director of Kirarin Kids
------------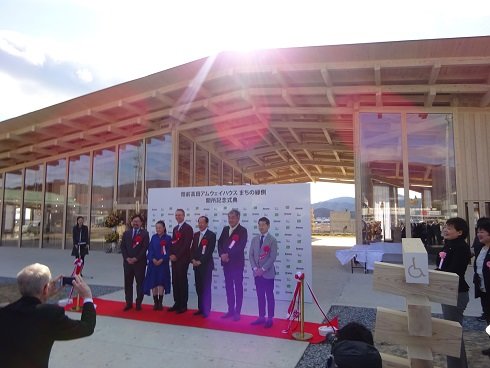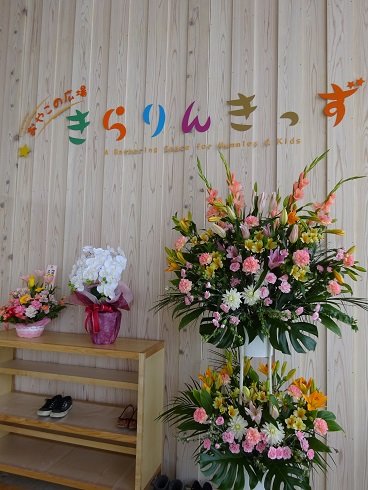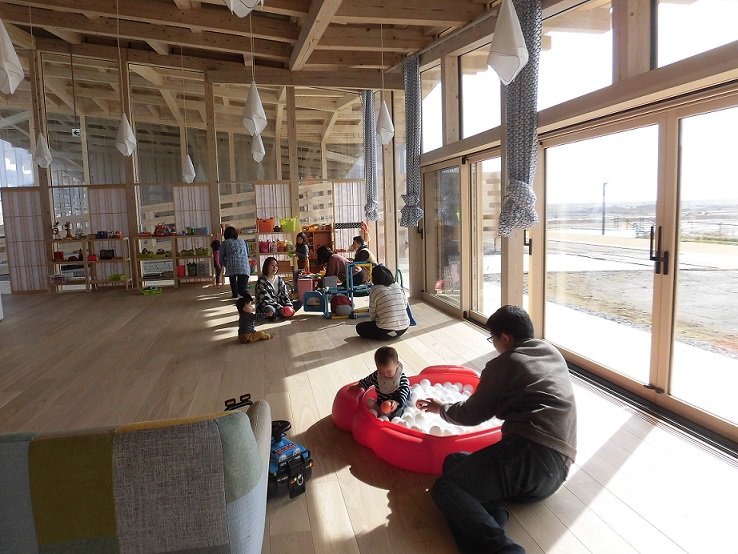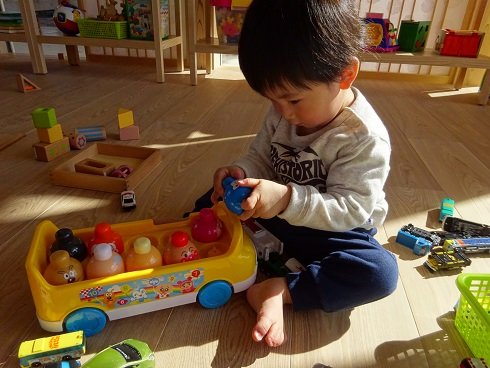 Links: