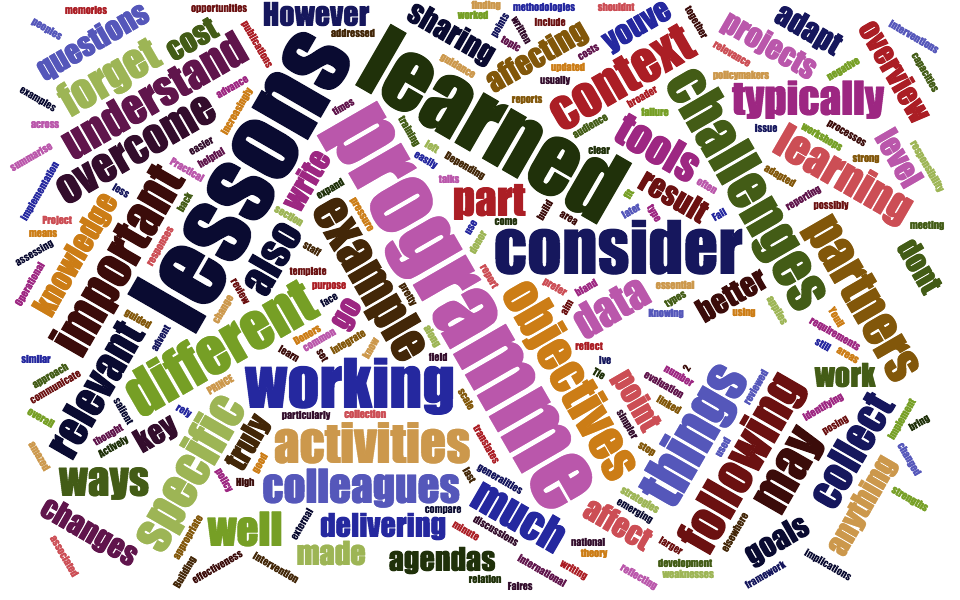 At Operation Mercy, we expect lives to be transformed as a result of our project work. Not just the lives of program beneficiaries and participants but all we expect the lives of our staff to be transformed too. Here are a few of the things that Operation Mercy Country Directors recently told me they were learning.
Iraq - The greatest investment you can make is time spent with people, especially those you see regularly. Therefore, one of the best investment's you can make is through the local staff that you hire.
Kazahkstan - One of the biggest things that I have learnt over the past year is to keep pressing on in the small things. It is nice to see a big project succeed but I am learning that over time, repeatedly doing things – even without the glamor – progress is made and people grow for the better as they seek to learn from each other. I have also learnt the value of partnership. There are many others that are also working towards the same goals we are working towards here. Receiving support from our close partner organization so that we could continue for another year was encouraging.
Jordan - Have a clear policy for warning and firing staff. I had to fire a local employee in February. The policy I concluded on was: 1st verbal warning with explaination of the policy (and record the incident). 2) On 2nd repeated offense, issue a written warning (two copies) with the person's signature, and save it in his/her personnel file. 3) Third repeated offense, issue a letter in a short meeting with the person explaining briefly they are being fired and the reason.
Afgahanistan - A key lesson for us all has been seeing how committed our local staff have been to the needs of their communities and their desire to continue working in the face of extreme challenges and risk.
We have been extremely proud of their perseverance and very encouraged to see their vision for transformation and change
Macedonia - Another lesson is not to allow mission-creep into a project before adequate funding is secured. Actually and paradoxically, I don't know how we could have avoided this.
Iran - Our in country Operation Mercy Management Team is working well to maintain better communication for managing, leading, developing new projects and empowering staff, and maintaining, revising and making new policies as needed. We continue to need to work on virtual team work management and follow agreed rules of the road for ongoing communication, decision making and accountability.