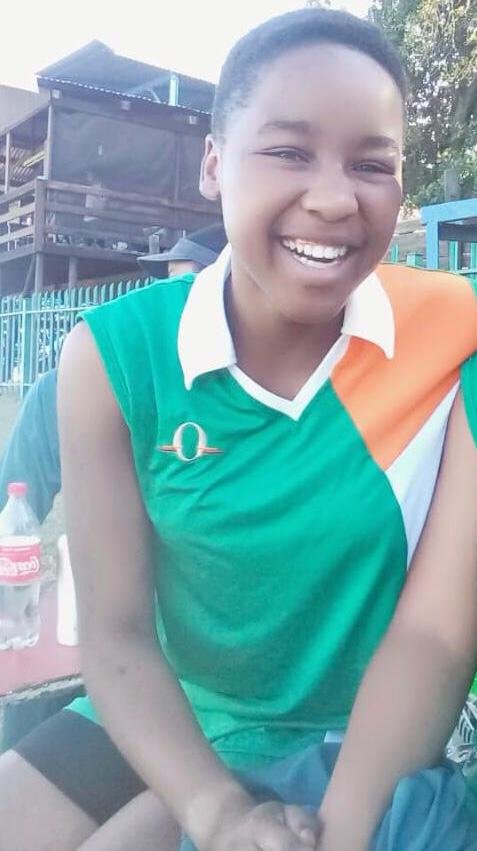 A Port Elizabeth girl met Hollywood star Tyler Perry as well Oprah Winfrey – the founder of her school The Oprah Winfrey Leadership Academy for Girls (OWLAG), all in the first year that she started at the prestigious school in Gauteng.
Sisipho, who was part of United Through Sport's Junior School of Excellence in 2016 and 2017 when she was in Die Heuwel Primary School in Port Elizabeth, has completed her first year at the independent boarding school founded by Oprah Winfrey in 2007.
Currently in Grade 9, Sisipho describes her first year at the school as "truly extraordinary."
"My first year at OWLAG has been very promising and I am very excited for the journey ahead. I have learnt how to be independent while respecting the value of teamwork. I have learnt a lot about myself and my environment," said Sisipho.
The OWLAG provides top education from Grade 8 to Grade 12, to academically gifted girls who come from disadvantaged backgrounds in South Africa. Life at the boarding school is not only about academics. Afternoons and weekends are extremely busy for the girls as they get involved in a number of sporting, social, creative, debating and leadership activities.
In 2018, Sisipho participated in various co-curricular and cultural activities – including Touch Rugby, Karate and Swimming, as well as African and Contemporary Dance. She achieved her yellow belt in Karate, and plan to continue with her full schedule in 2019.
Sisipho, who stood out in the JSE as a committed and dedicated participant who inspired her peers, had to undergo several assessments before she was selected to join OWLAG, including written tests as well as a two-day camp.
"Since being at OWLAG, I have met a lot of influential people, namely our founder, Mom Oprah Winfrey and Mr Tyler Perry. I have also encouraged myself with my academics by setting goals for myself and working both hard and smart towards achieving them. In the busy OWLAG schedule, I find time to keep in touch with my friends and family as they are my support system," said Sisipho.
Tyler Perry was the special guest and commencement speaker during a graduation event for the 2018 matric class, held early in December. He described the OWLAG girls as full of "hope, brilliance and intelligence."