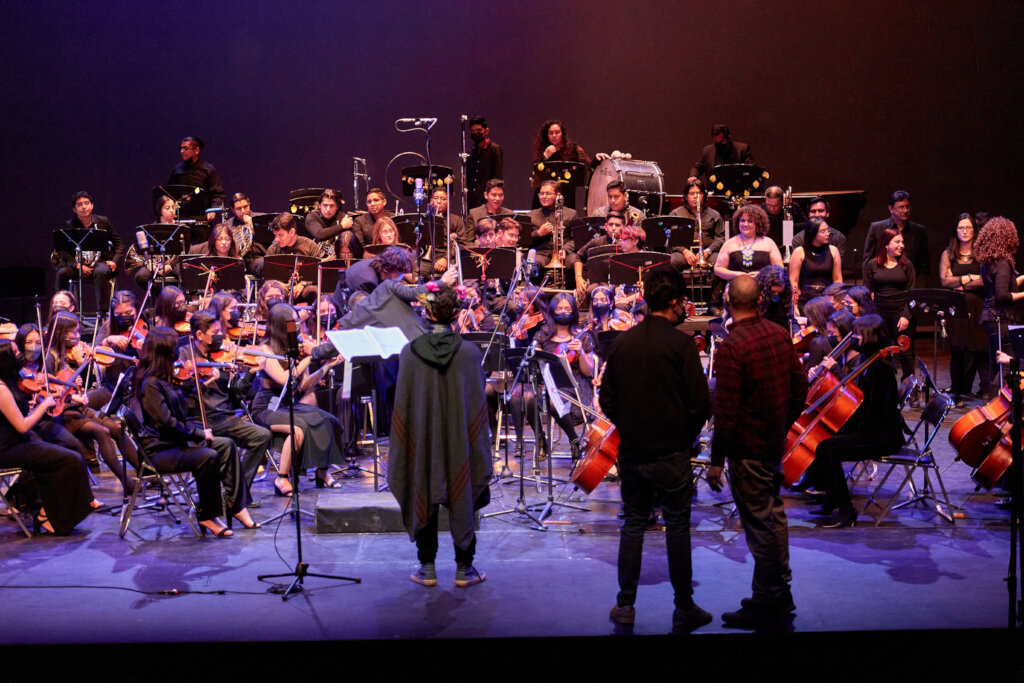 Español
Buscando generar impacto en más niños, niñas y jóvenes, en junio comenzaremos una Orquesta Sinfónica desde cero. Este arranque será en la delegación de Pozos en el municipio de San Luis Potosí, México.
Estamos muy emocionados de abrir una nueva agrupación que ofrezca un espacio seguro para tantos niños, niñas y jóvenes de la periferia de esta ciudad.
El espacio estará contemplado para recibir a 200 beneficiarios y se trabajarán clases de instrumento, clases de habilidades para la vida y acompañamientos psico-sociales.
Así, gracias a tu apoyo, seguimos previniendo la violencia y el crimen en México a través de la música.
Desde hace 9 años hemos beneficiado a más de 3800 niños, niñas y jóvenes, así como de sus familias y comunidades. Además, hemos tenido presencia en 8 comunidades vulnerables y más de 40 jóvenes han decidido dedicarse a la música profesionalmente.
¡Graicas por tu apoyo y por seguir creyengo en el poder de la música!
English
Seeking to generate impact in more children and young people, in June we will start a Symphony Orchestra from scratch. This start will be in the delegation of Pozos in the municipality of San Luis Potosí, Mexico.
We are very excited to open a new group that offers a safe space for so many children and young people on the outskirts of this city.
The space will be contemplated to receive 200 beneficiaries, offering instrument classes, life skills classes and psycho-social accompaniments..
For 9 years we have benefited more than 3800 children and young people, as well as their families and communities. In addition, we have had a presence in 8 vulnerable communities and more than 40 young people have decided to dedicate themselves to music professionally.
Thus, thanks to your support, we continue to prevent violence and crime in Mexico through music.
Thank you for your support and for continuing to believe in the power of music!