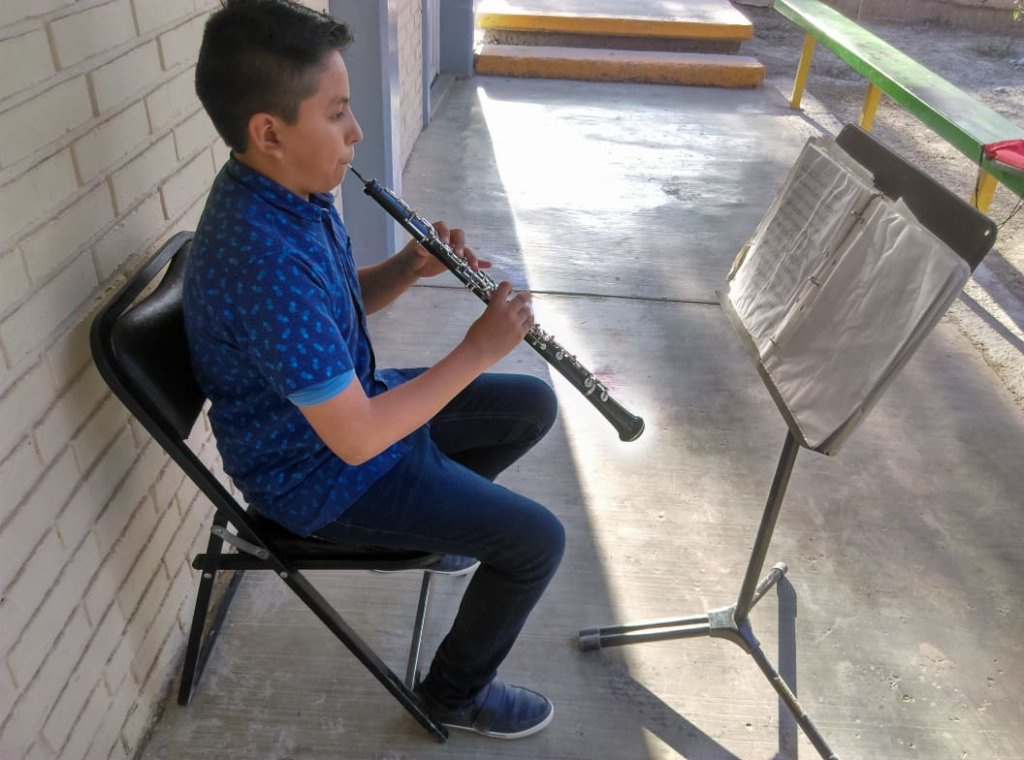 ESPAÑOL
La Orquesta de Selección MUVI es un espacio en donde los participantes del Sistema MUVI pueden acceder y tener una de las mejores experiencias de su vida.
Esta Orquesta se convoca anualmente a través de una convocatoria y audiciones, las cuales después de haber sido revisadas por maestros/as, son elegidos 100 niños para conformar la Orquesta de Selección MUVI.
La participación con la audición de esta convocatoria es voluntaria y los que deciden participar, toman el compromiso que conlleva, ya que hay que preparase con antelación con pasajes específicos de las piezas musicales seleccionadas.
El trabajo, dedicación, esfuerzo, motivación y otras habilidades son desarrollados en este espacio de crecimiento musical y personal.
En el mes de julio de 2019, se celebrará la Semana MUVI, en la cual la Orquesta de Selección MUVI tendrá un Encuentro de 1 semana y un concierto final en uno de los teatros más importantes del país: el Teatro de la Paz.
Durante el Encuentro los niños, niñas y adolescentes participantes tendrán ensayos de orquesta, actividades recreativas, clases con maestros/as reconocidos y una experiencia mágica.
Todo este Encuentro y Concierto es una prueba de todo el trabajo de los maestros/as, alumnos/as, padres y madres de familia, personal operativo y personas que como tú, nos apoyan económicamente para hacer posible un cambio en el mundo.
ENGLISH
The MUVI Selection Orchestra is a space where participants of the MUVI System can access and have one of the best experiences of their life.
This Orchestra is convoked annually through a call and auditions, which after having been reviewed by teachers, 100 children are chosen.
Participation with the audition of this call is voluntary and those who decide to participate, take the commitment that entails, since it is necessary to prepare in advance with specific passages of the selected musical pieces.
Work, dedication, effort, motivation and other skills are developed in this space of musical and personal growth.
In the month of July 2019, the MUVI Week will be celebrated, in which the MUVI Selection Orchestra will have a 1-week Encounter and a final concert in one of the most important theaters in the country: the "Teatro de la Paz".
During the Encounter the participating children and adolescents will have orchestral rehearsals, recreational activities, classes with recognized teachers and a magical experience.
All this Encounter and Concert is a test of all the work of teachers, students, parents, operating personnel and people like you, who support us economically to make possible a change in the world.