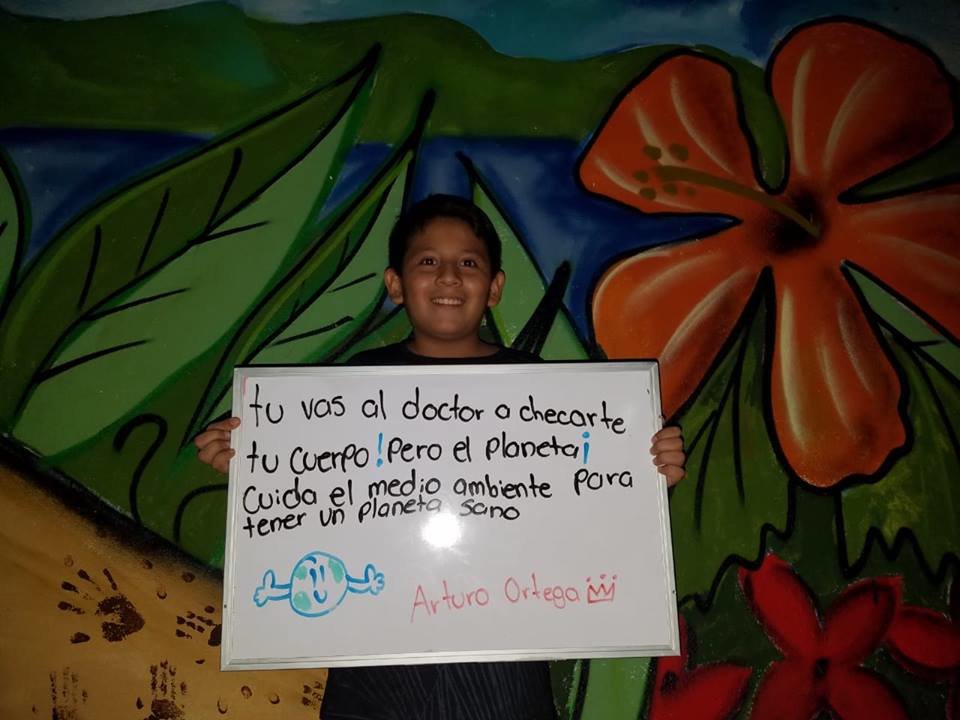 ESPAÑOL
Concierto Vida para la Tierra
Una de las principales razones de ser de "Música para la Vida" es generar una transformación social que impacte positivamente en una comunidad.
El factor de cambio son los niños, niñas y adolescentes donde, a partir de su aprendizaje musical y social, puedan ser personas de cambio.
Una gran problemática social actual en San Luis Potosí (México) y el mundo es el cambio climático y sus implicaciones. Con este problema en mente, desarrollamos junto con los niños y niñas una serie de actividades para ser conscientes de las necesidades de la tierra, de la contaminación, de la destrucción, explotación e indiferencia con el mundo.
Tuvimos unas pláticas sobre la contaminación del agua, del aire, las grandes cantidades de basura, entre otras cosas. De esta actividad los niños y niñas se encontraban muy preocupados por conocer la realidad de nuestra naturaleza y proponían acciones para poder transformar esta crisis en la que vivimos. Una de estas acciones es generar conciencia sobre estos problemas, por lo que realizaron carteles y dibujos para comunicar su sentir.
Concluimos esta serie de eventos con un concierto llamado "Vida para la Tierra". Participando niños y niñas de 7 comunidades de San Luis Potosí, México, tuvimos un concierto que verdaderamente transformó la comunidad de Música para la Vida.
ENGLISH
Concert Life for Earth
One of the main reasons for being "Music for Life" is to generate a social transformation that positively impacts a community.
The change factor are the children and adolescents, from their musical and social learning, they can be people of change.
A major current social problem in San Luis Potosí (Mexico) and the world, is climate change and its implications. With this problem in mind, we developed together with the children, a series of activities to be aware of the needs of the earth, of pollution, of destruction, exploitation and indifference with the world.
We had some talks about the contamination of water, air, large amounts of garbage, among other things. From this activity the children were very concerned to know the reality of our nature and proposed actions to be able to transform this crisis in which we live. One of these actions is to raise awareness about these problems, so they made posters and drawings to communicate their feelings.
We conclude this series of events with a concert called "Life for the Earth". Participating children from 7 communities in San Luis Potosí, Mexico, we had a concert that truly transformed the Music for Life community.