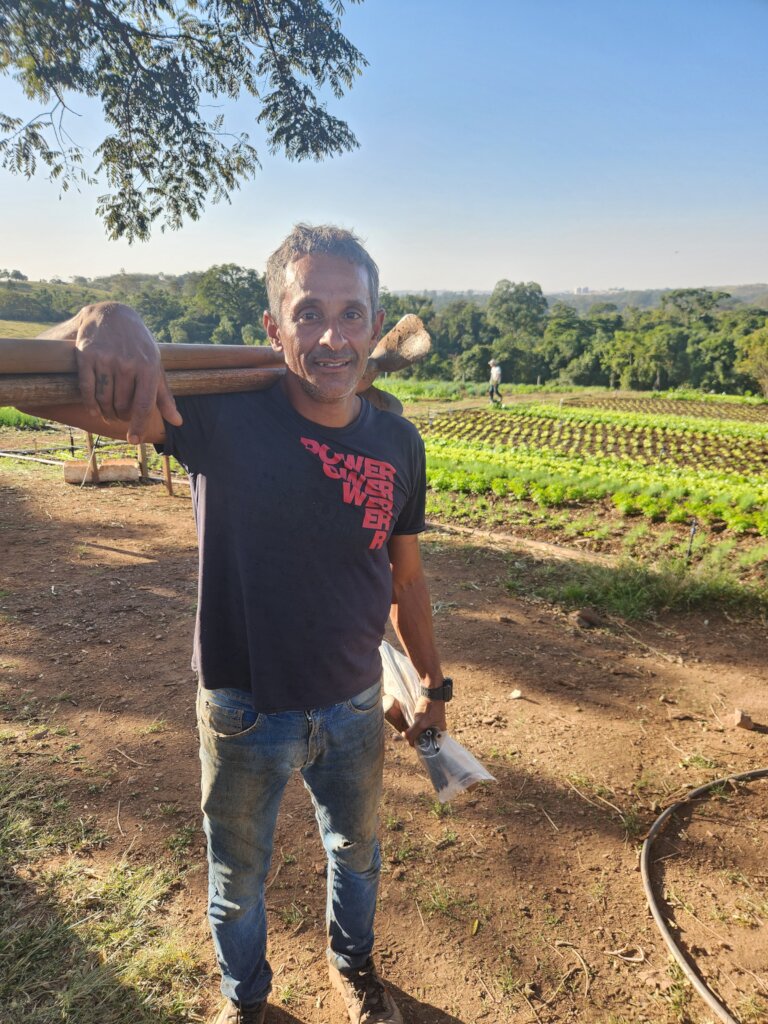 As we help individuals transition off the streets, we see a lot of signs, including the cardboard ones being held up on street corners. This morning, one such sign caught my eye. The sign asked for help to complete his documentation process. Since I am always looking for the individuals on the street who want something more, I figured that was a good sign! After an untimely green light and a flip around the block, I met Michael. He is from out of state, lives with a degenerative disease, and is working to reconstitute his life while sleeping on the streets. He was interested in our services so he hopped in my car, and we took a tour- first to our farm and then to the halfway house.
When we arrived at the farm, Michael stepped out and took a deep lung-filling breath. I affirmed him, letting him know that that was one of the great benefits of the farm- fresh air. Bruno, who is a new member coming into our halfway house, came to meet him and offered great words of inspiration. He told Michael, "The word of the day is perseverance. God's put a seed in you and I see it! You are supposed to be here! Enough suffering, look ahead, and step into the good that He has for you!" These were words that Bruno held onto from our morning devotional today. I don't know how it affected Michael, but I was inspired vicariously!
We then got back into the car and went to the halfway house. Eric, our monitor received us and gave Michael an explanation of life at CL as I stepped out for a scheduled call. When I was done with the call, I came back to find the two still chatting in our kitchen. I needed to leave to purchase seedlings for our farm and offered Michael a ride back to where I had met him. He replied, "No, I'm good here." I figured that was another good sign.
I don't know much of Michael's story, and I don't know what he will decide to do with our services. But I do know that today he has a choice, and I am very glad for that. I am thankful to get to accompany stories like this one and to see friends in recovery cheering on friends towards recovery.
Thank you for your help in maintaining this work!