Project Report

| Nov 7, 2023
CL, growing through transitions.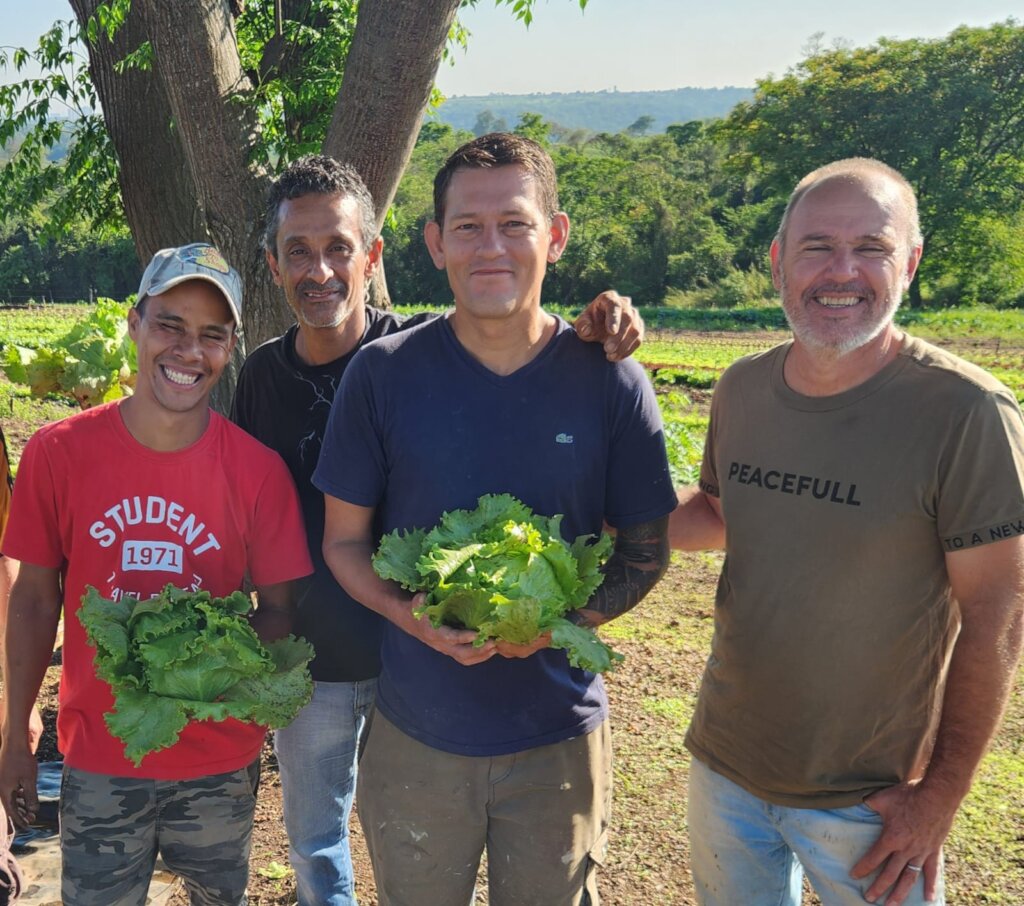 Bom dia from Itu, Brazil! We are excited to share this update with you as we continue our work.
The name of our assisted housing program is "Crescimento Limpo" (CL), or Clean Growth. Growth, by its very nature, requires change, and change is an ever present dynamic- both in the lives of our residents and in the development of our organization.
A key staff member of CL, Rogério, will be leaving our organization at the end of this year to prepare for a new job in Mozambique. We are sad to see him go because he has had such an important role in working alongside CL residents as they embrace a new working rhythm for their lives. But this change also opens a new opportunity to a few individuals that CL has assisted, and Rogério is now mentoring three individuals as they step into new roles of responsibility in preparation for his absence.
Carlos, who came to CL as a refugee from Venezuela, is taking over the direction of our small farm where we receive new residents and assist them in building habits necessary to pursue gainful employment. Bruno is learning how to accompany new residents in a mentorship role and to support their personal development and transition. Lastly, Rodrigo is taking over Rogério's responsibilities in the structural maintenance of CL. Rogério was obviously doing a lot at CL! While it's hard to see him go, we are also delighted to see capable CL residents taking on new roles of responsibility within the organization!
We are proud to see our residents going beyond their own personal recoveries to shoulder the mission of recovery for those who will come along behind them! This act of offering your own received restoration forward, we believe, is the evidence of authentic recovery.
If you would like to help maintain this work, now is a great time to start! GlobalGiving is distributing 1.2 million dollars amongst the causes on its platform by adding to donations made on Giving Tuesday (November 28th). Donations given monthly are a principle way that we maintain our services, so please consider clicking the box to make a donation that you can afford monthly!
Thank you for supporting the mission of Crescimento Limpo! Know that you, as a donor, are in great company as you contribute to CL alongside our resident partners supporting our mission!