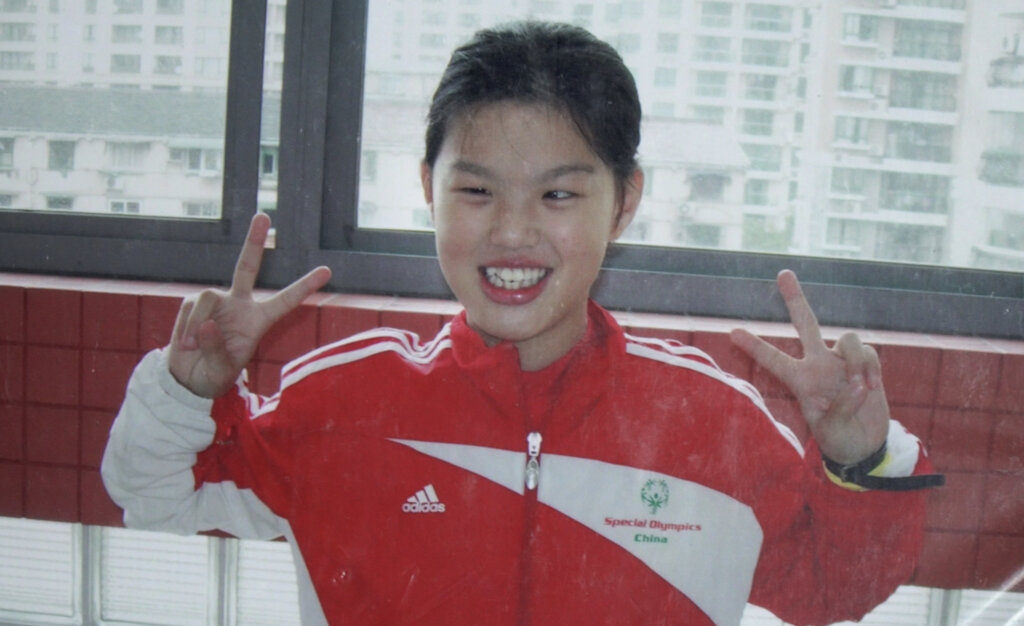 Ai Liang* is a confident young women, working as a successful events organiser in the bustling Chinese city of Shanghai. She's also an athlete, having represented her country at the Special Olympics, winning a gold medal in the women's 50m breaststroke, a bronze medal in the 4×50m freestyle, and a silver medal in the 100m breaststroke, among many others.
What makes this all the more remarkable is that when she was very young she had severe learning disabilities and could not speak or walk properly. Featured in Care for Children's documentary Children of Shanghai, she was also one of the very first children to be moved out of an orphanage and placed into a foster family, as part of the first family placement project Care for Children set up in 1998.
"She was five when we fostered her, but she was like a one-year-old baby. At first, she was scared about coming into a new family but we tried really hard to build a connection with her. I was busy with work, so her father did almost everything. He changed her nappies and fed her. He even went back and forth from the hospital twice a day when she fell ill. Every day after work, he'd cycle for an hour and a half to the hospital to visit her." Foster mother
This is beautiful story and example of what Care for Children has achieved right across Asia and is striving to do on a world scale.
You can see the Children of Shanghai trailer here. If you would like to watch the full documentary, please email us.
Thank you for your support and staying connected to our work.
* Name changed to protect anonymity.