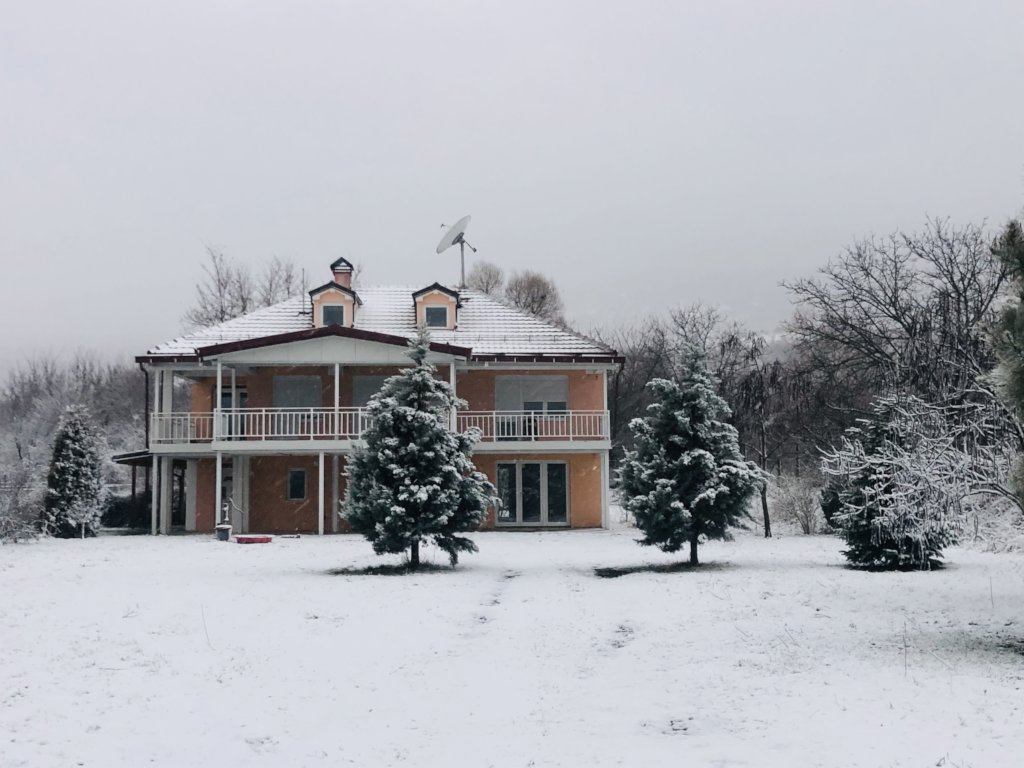 Spring is officially here! And the ground is covered in snow! :)
This was a difficult project plan to write. I really felt like I didn't have anything to say. We're just waiting.
Hmmmm.... but then I was reminded of this quote from Dr. Seuss, and I realized we're all just waiting for something, aren't we?
"Waiting for the fish to bite or waiting for wind to fly a kite. Or waiting around for Friday night or waiting perhaps for their Uncle Jake or a pot to boil or a better break or a string of pearls or a pair of pants or a wig with curls or another chance. Everyone is just waiting."
Here are some examples of how our family is waiting....
My boys are waiting for school to be over for this year (not gonna lie, so am I!)
Aleks is waiting to graduate from high school.
Zo is waiting for the beginning of his next work project.
Nattie is waiting to start dog grooming school.
The world is waiting, collectively, for life to return back to normal - whatever that is.
We're all waiting. We might as well talk about the other things that are happening while we wait, right?
Waiting... Last month we welcomed Angela and Ana to the team. They both jumped in with both feet and have been working non-stop on all of the documentation needed for our Day Center licensing application. And when I say "all of the documentation," I mean ALL of it! There was so much paperwork! Just to give you an idea, here is what we had to include:
Annual Plan for 2021
Financial Documentation
Working Program for the Day Center
Evaluation Form for the Day Center
Monthly Report Template
Property Records
Survey, floor plan, and list with all items in each room included
All that to say, we have been busy! Plus, everything that I write up has to be translated into Macedonian, which takes added time. So, the application packet is now finished. And we wait (cue the Jeopardy music).
While we wait. We decided, as a family, to take advantage of this waiting period. So, a couple of weeks ago, we took a road trip to Sofia, Bulgaria for a long weekend. It was amazing. Our first family vacation in 4 years. The boys had never been to Sofia, so it was an exciting trip for them. We spent most of our time walking through the many, many malls and getting all kinds of take-out (restaurants are closed due to Covid). We ate McDonald's more than once, Starbucks daily, rode gokarts, visited a kids' science museum, and hung out at the airbnb. It was much-needed and so wonderful.
Also while we wait. The Covid-positive numbers and hospitalizations are rising again in Macedonia, so we are back to curfews and discussions of more restrictions. So, we are taking this time to buy some items for The JOY Home that are required for licensing: fire extinguishers and first aid kits, as well as doing some organization of the attic storage area.
Part of the licensing requirements are to hire professionals: a Psychologist, Psychiatrist, Social Worker, and a Therapist to consult with us on the work that we will do with the children. So, we are putting together job descriptions, a budget, and a plan for interviewing and hiring for each of those positions as soon as we get the green light from the Ministry of Social Policy.
We will also need a cleaning person and a groundskeeper, to help with the upkeep of the property.
While you wait with us. The closer we get to opening The JOY Home as a Day Center for special needs orphans, the more help we will need! We are so grateful to those of you who have partnered with us by sending ongoing, monthly donations! Thank you!!! Please spread the word about The JOY Home Day Center and our work with orphans in Macedonia.
Until next time!!! :) - Jen