Project Report

| Feb 15, 2022
Quarterly Progress Report for Nov 2021 to Jan 2022
By Mrs. Meena Shah | Project Incharge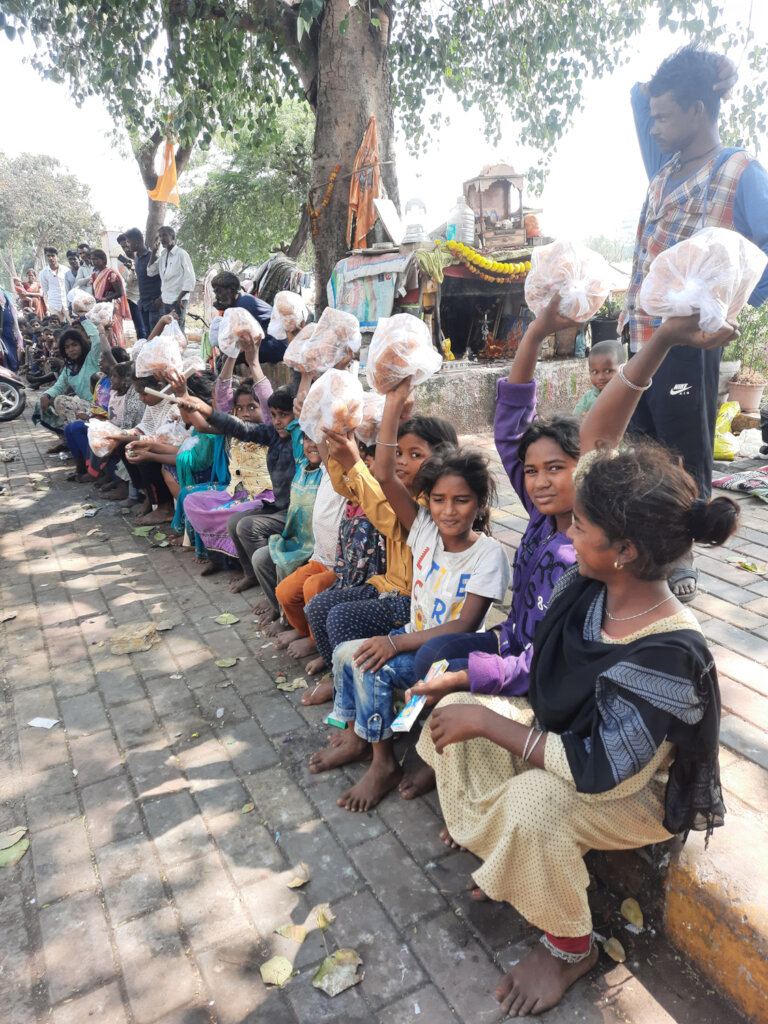 Quarterly Progress Report for November 2021 to January 2022
Thanks to all our donors who supported and encouraged us to continue Care and School Education of Smart (previously referred to as Street) Children Project in Pune city. Foundation has conducted following activities from November 2021 to January 2022 for these children :
Since covid 19 pandemic 1 time food is being provided to 1500 children daily and every Thursday sweets are distributed.
November 2021
1st November - On the occasion of Diwali festival 2200 children were provided sweets and school material for studies.
13th November - Ms. Gayatri, a donor of the project arranged program for 25 children from Karvenagar area at Erandwana area. Children sang, danced and a gave speeches. A magic show was arranged for the children
26th & 27TH November - 600 children from Sangvi, Dapodi, Mulanagar, Hadapsar, Phulenagar & Khadki were given footwear (slippers).
December 2021
1st December - Families of 14 children from Phulenagar, Sangvi, areas are provided ration each month as they lost their fathers and it was difficult for their mothers to earn for their families.
13th December - Children from Ramwadi, Devkarvasti were provided tins of protein powder. 9th & 10th class students are provided extra coaching to help them in their studies.
31st December - Programs were arranged at Phulenagar, Sangvi, Mulanagar areas in memory of late Savitribai Phule, one of the pioneers of education for women.
January 2022
14th January - On the occasion of Sankrant festival children from Mulanagar, Lamanvasti were given sweets.
26th January – On the occasion of India's Republic day National flag was hosted in Sangvi & Ramwadi and the children were imparted information about this day and they were given sweets.