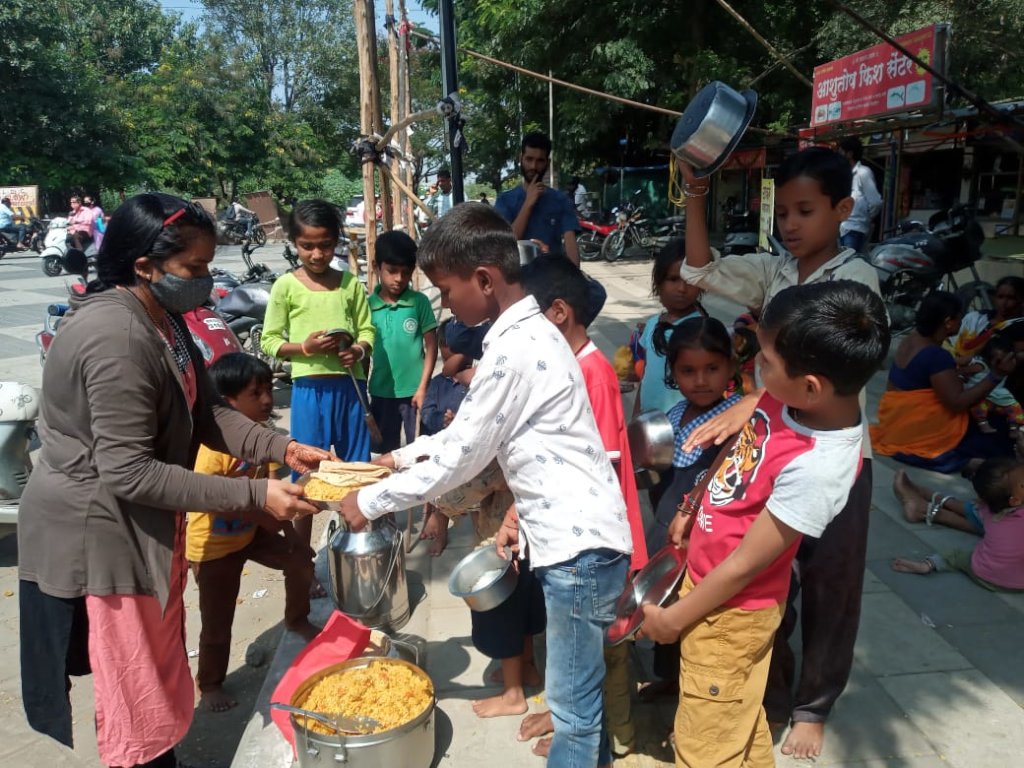 Quarterly Progress Report for May 2021 to July 2021
Thanks to all our donors who supported and encouraged us to continue Care and School Education of Smart (previously referred to as Street) Children Project in Pune city. Foundation has conducted following activities from May 2021 to April 2021 for these children :
Since covid 19 pandemic 1 time food is being provided to 1500 children daily and every Thursday sweets are distributed.
May 2021
1st May - 50 children were given ration kits.
4th May - 30 children from BRT Bus Stop at Vishrantwadi were provided masks and hygiene material.
5th May - 8 families of Paradhi tribe from BRT Bus Stop at Vishrantwadi were provided food grains.
65 families from Ramwadi were given immunity booster concoction.
8th May - 300 poor people from Pulgate and Seven Loves chowk were provided various types of nutritious food and sweets.
14th May - 1500 children from Vishrantwadi, Khadki, Ramwadi, Katraj, Hadapsar were given mangoes.
28th May - 47 families from Bhosari were provided food grains.
June 2021
7th June - 7 poor and needy families from Karvenagar area were provided ration kits enough for the entire month.
10th June - 80 nomadic tribe families from Dombari vasti & Potraj vasti were given food grains.
19th June - 200 watermelons were distributed in Ramwadi & Vishrantwadi area.
21st June - 200 children from Vishrantwadi & Khadki area were given bananas.
July 2021
6th July - 50 children from Karvenagar vasti were admitted in Karate class.
9th July - Children from Sangvi area were taken for registration for Aadhar card previously received it. Children from Sangvi received Smart card.
10th July - 50 adolescent girls were taken for health check up.
15th July - 30 children from Sangvi were imparted information about ITI training.
16th July - 9 children from Karvenagar vasti were given new clothes.
20th July - On the occasion of Ashadi Ekadashi a program of songs was arranged.
21st July - Drawing & painting competition was arranged for children from Ramwadi.
24th July - 10th class pass children were taken to visit ITI institute.