Project Report

| Feb 23, 2021
Quarterly Report for Nov 2020 to Jan 2021
By Mrs. Meena Shah | Trustee & Project Incharge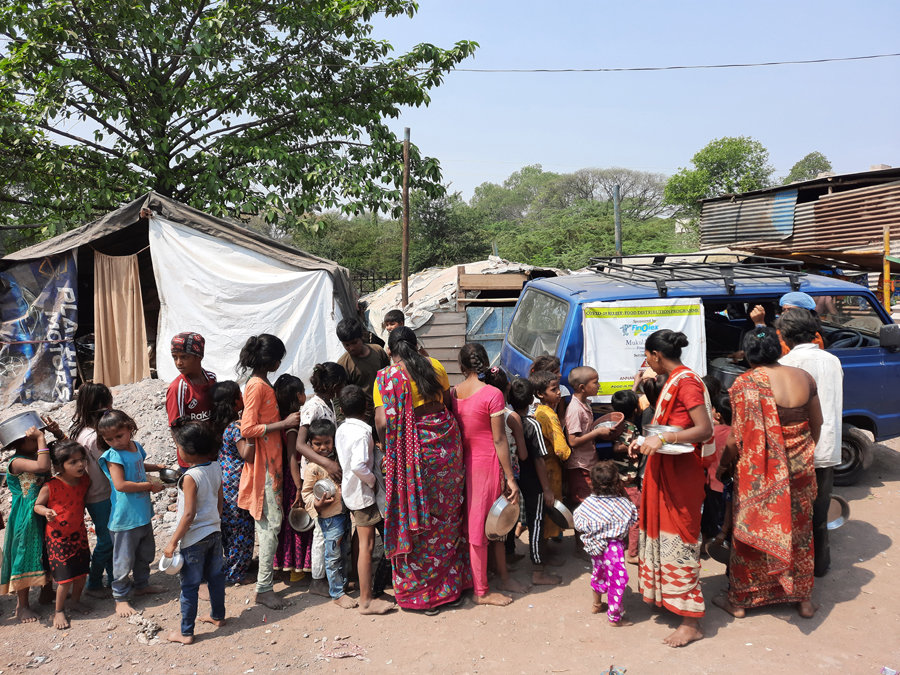 Quarterly Progress Report for November 2020 to January 2021
Thanks to all our donors who supported and encouraged us to continue Care and School Education of Street Children Project in Pune city. Foundation has conducted following activities from November 2020 to January 2021 for these children :
November 2020
2nd November - 150 street children from Sambhanagar locality of Kothrud area were given notebooks & pens.
5th November - Due to Diwali festival and holidays children were taught to make traditional paper lanterns.
12th November - 300 street children from 120 families from Phulenagar area were provided food grains. In addition to this 35 families from Kathevasti area of Vishrantwadi and 40 tribal families from Ramwadi area were provided food grains.
18th November – 42 families from Ramwadi Devkar area were provided food grains.
Due to corona pandemic parents and children are forced to live at their homes and are unable to earn and were forced to remain hungry. Janaseva Foundation's social workers are distributing 1 time meal to 2200 sponsored street children & 800 other street children.
December 2020
As the schools remained closed they started providing online education to their students, however, as these street children don't have mobiles and other facilities they were unable to join in online education. Hence Janaseva Foundation provided support classes to such children in various locations while observing social distancing and hygiene.
18th December - 70 children from potraj tribe (which earns livelihood by doing road shows) were provided sweaters, sanitizers, masks, meals etc.
January 2021
4th January - Foundation paid the final examination fee of seven 10th class students. In India 10th class exam is conducted by state board or other boards as per govt. of India and this is the end of school education and passed students seek admission in junior colleges or take admission for any vocational or technical training.
6th January - 150 students from Phulenagar area were imparted information on late Savitribai Phule, renowned social reformist and pioneer of school education of girls and women on the occasion of her birth anniversary. Speech competition was also arranged and prizes were awarded.
7th January - Schools opened for 9th & 10th classes and hence street children were counseled to attend the school and were repeatedly counseled regarding how to remain safe in schools during this pandemic.
14th January - On the occasion of Makar Sankrant children were provided information about this festive day and were given traditional sweets.
Not many activities could be conducted due to pandemic, however, children were counseled regarding hygiene and daily food, food grains for the needy, masks, sanitizers were distributed.
We are glad to inform that out of 2200 street children foundation has sponsored and their family members not a single one caught corona infection and we thank our social workers for providing counseling and information regarding covid infection, use of masks, sanitizers, washing hands with soaps frequently, social distancing and hygiene. They distributed masks, sanitizers, daily food, food grains etc. in spite of personal risk of getting infected with covid.