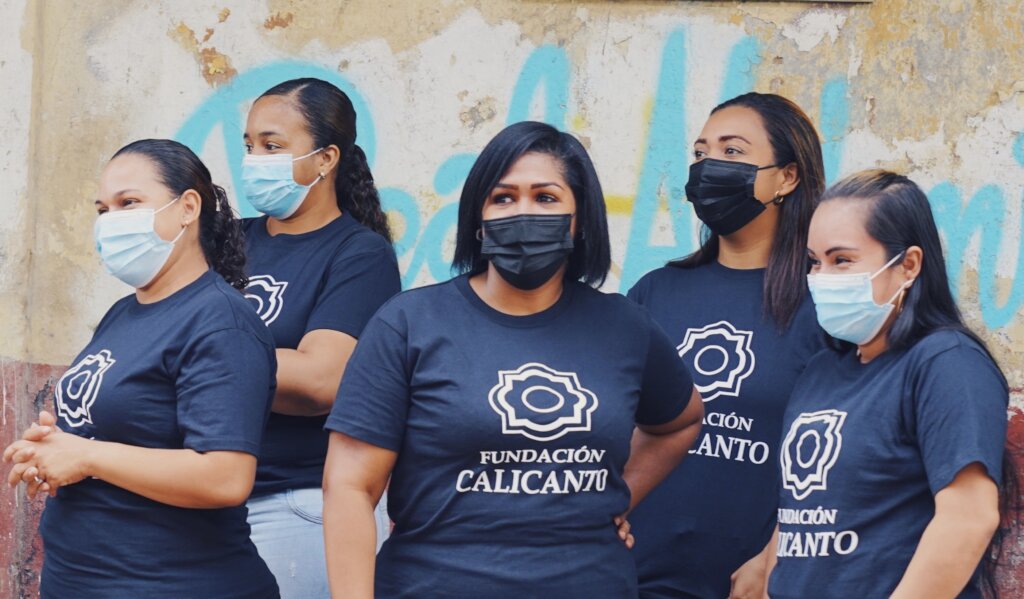 Through the course of the year, our personal and professional/vocational training program has been focusing primarily on psychosocial empowerment and economic resilience. Where women in social vulnerability not only have the opportunity to acquire vocational skills, but can also strengthen their entrepreneurial skills to access a certain level of economic autonomy.
Our beneficiaries admit that, to them, entrepreneurship is no more than a fancy description for what many have been doing their whole life by subsisting and sustaining their families through various forms of informal economy. Nonetheless, throughout the evolution of the program adaptation, they have also come to understand that to better provide for themselves (through revived or first-time informal businesses) they must learn and make use of current, more competitive skills.
The initial design of the program was focused entirely on empowering at-risk women to work in entry level positions. But as is the case globally, the pandemic has further exasperated economic and social inequalities and people already on the margins of society have been pushed even further still. To provide for their families, many women have revived or started informal businesses, selling food, baked goods, and other items in their communities for fast cash turnaround. Our organization became rapidly aware of this need and adapted the program to include digital entrepreneurship, business development and digital marketing.
By embracing e-learning, integrating the program to an online educational platform, and providing direct mobile data, 118 women have received access to emotional, social and technical skill-training to better advance their professional, academic plans and/or bolster their entrepreneurial ideas.
Through four different cohorts ranging from 29 to 33 women each, we supported and assessed their development through five competency categories and strengthen their technical skills while also focusing on supporting their independent projects:
Competency 1: Personal identity
Competency 2: Emotional skills (psychological and human)
Competency 3: Social skills
Competency 4: Job skills
Competency 5: Vocational and technical skills
Through this year's adaptation, we not only verified that the program could have the same impact through a virtual format but we also had 30% more demand than the previous years. This could be directly related to the pandemic crisis but it sends us a clear signal about how vulnerable populations have been greatly affected by lockdowns and rapid digitalization. Combined with the additional pressures of providing care in the home which in most cases, has halted their personal and professional development.
Our 2022 looks towards strategically increasing our impact by leveraging from this rapid digitalization while continuing to closely assess our beneficiary's trajectory to better understand our empowerment model.
We now face a good problem to address which is being able to meet this increasing demand as more vulnerable women in Panama are drawn to our program to strengthen their abilities and seek economic resilience.