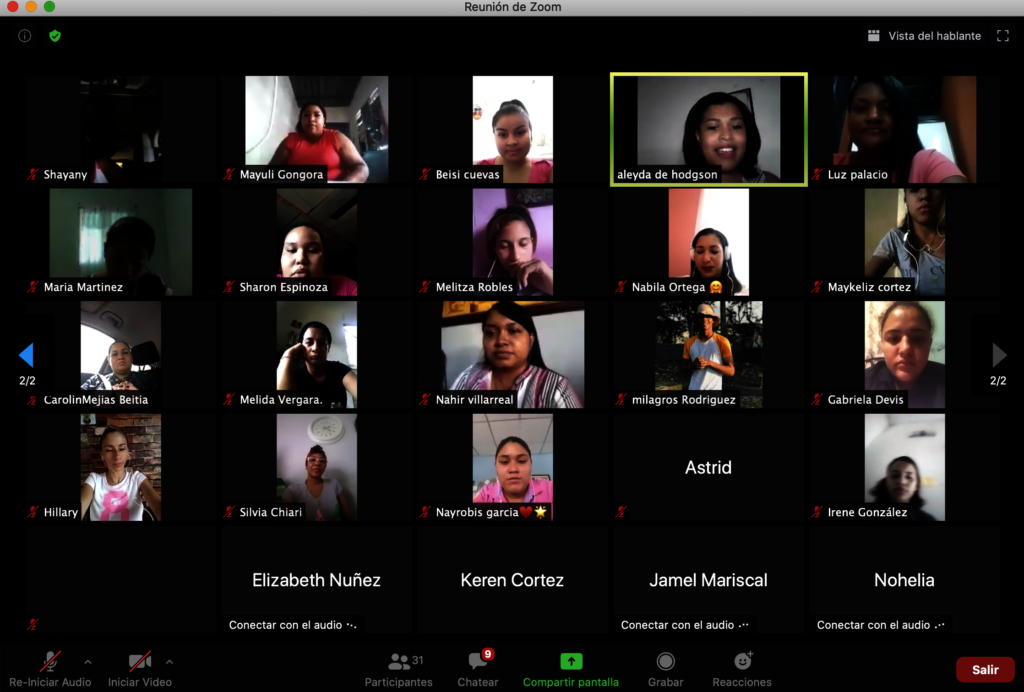 We have been working non stop since Covid-19 striked us in march. As many other non profits, our first response was to help as many of our beneficiaries as possible. We educated, gave emotional and monetary support to the ones in most need, but our goal was to keep doing what we do best: Change lives through our educational program.
That was something we had been planning before Covid-19, how to reach as many women as possible and how to do it in an easy and accessible way?
Thanks to these uncertain times, we focused like never before and finally we have created a program that is 100% virtual and structured to give tools to all those women who have an entrepreneurial mindset to give them the tools they need to reach their goals and economic stability.
It hasn't been easy, the digital gap in our country is very real and we had to think out of the box to overcome that obstacle.
We are starting a new challenge and we wanted to share this great news with you, this wouldn't be possible without your support.
Also we have been receiving support from companies and small businesses who want to give back to the community.
In the last few weeks we delivered more Gift Cards for grocery shopping, our beneficiaries had a sweet treat in the form of delicious cookies and face masks from Wellys Kitchen and also received brand new sneakers from Adidas and Reebook.
We won't stop:
-We kept our vow to give tools to women to become financially independent and we started a program with 6 beneficiaries to make face masks for sale in collaboration with Fundamorgan.
-We had been working in alliance with almost 30 non profit organizations in a shared effort to collect funds in a campaign denominated #RecuperaPanama (Recover Panama)
-We are giving 2 weekly sessions of Espacio Positivo, trough Zoom and IG live
All of these efforts wouldn't be possible without your support, we want to thank you for believing in our cause and being part of the change in the lives of panamanian women.