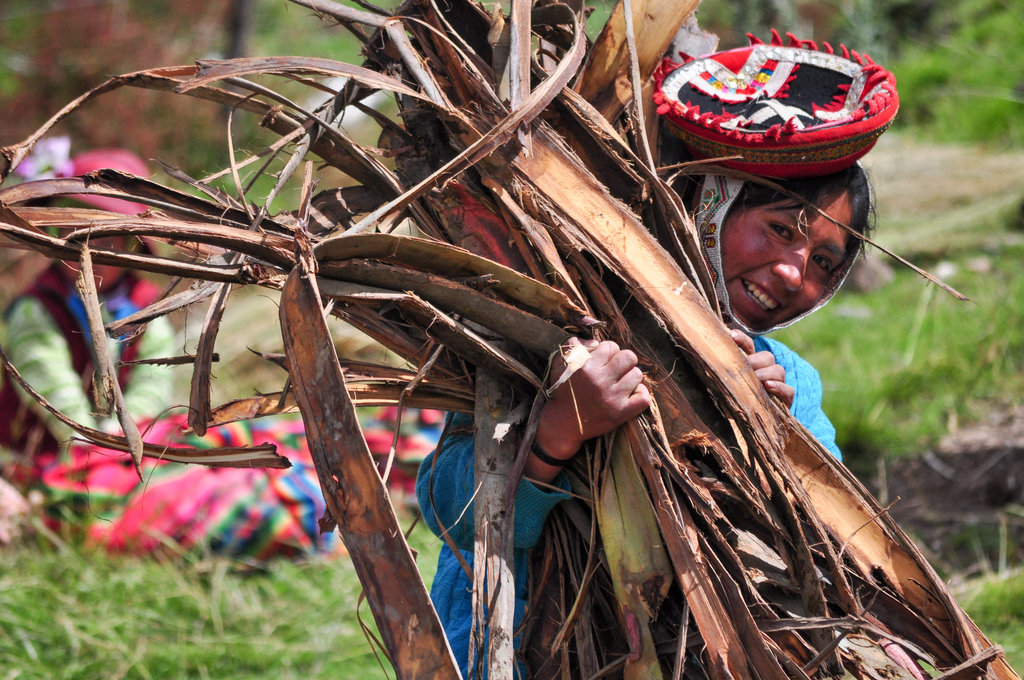 "Queremos trabajar libres" (We want to work free)
– Felicitas Rios Cjuro, explaining why the weaving group wants to build a new weaving center, free from the pressures of local men who own the land on which they worked in the past.
Happy GlobalGiving Bonus Day! Today we have special update for you.
You might remember from our #FailForward project report that one of our weaving groups was having issues with the local man who, years ago, donated the land where they built their weaving center. In our last update, we told you that the group had decided to leave the center we had built with them. They were using a local community center to meet and host tourists.
Now, we have some exciting news. The weavers, inspired by the crafts centers of other Awamaki cooperatives, and emboldened by the leadership and business trainings that you fund, decided to buy their own land to build a center they can call their own.
The weavers found land and a willing seller, and put together a payment plan. Each of the 40 women will pay $5 per month for two years to pay off the land.
This is a strong statement to a powerful community leader and to other men in the community that the women will own and manage their own business. The women need a space where they can work, share their art, run their business and express their opinions free from outside pressure. They will call this space their own. They will, in their words, "work free."
They have already gotten started building their own center. Last month, working with visiting high school interns, they broke ground. They cleared land, stripped logs and prepared thatch that they gathered. The women also led their very first weaving lessons at the new site.
But they have a ways to go. Thatch is free to gather, and the women and their husbands are doing all the construction work they can. But buying materials to build a bathroom and small indoor shelter, transporting materials up to the site, and hiring a skilled construction supervisor will be costly.
That is why we need your help. This bonus day, we are trying to raise $500 to help the women build. This $500 will go towards a proper bathroom for the center. It will have a modern flushing toilet and—wait for it—even a sink for handwashing! This is by far the most expensive part of the construction, and we hope that you will help us make it happen. The bathroom will allow the women to host tourists and other visitors in comfort.
*Definitely no hot water though. Let's not get carried away.