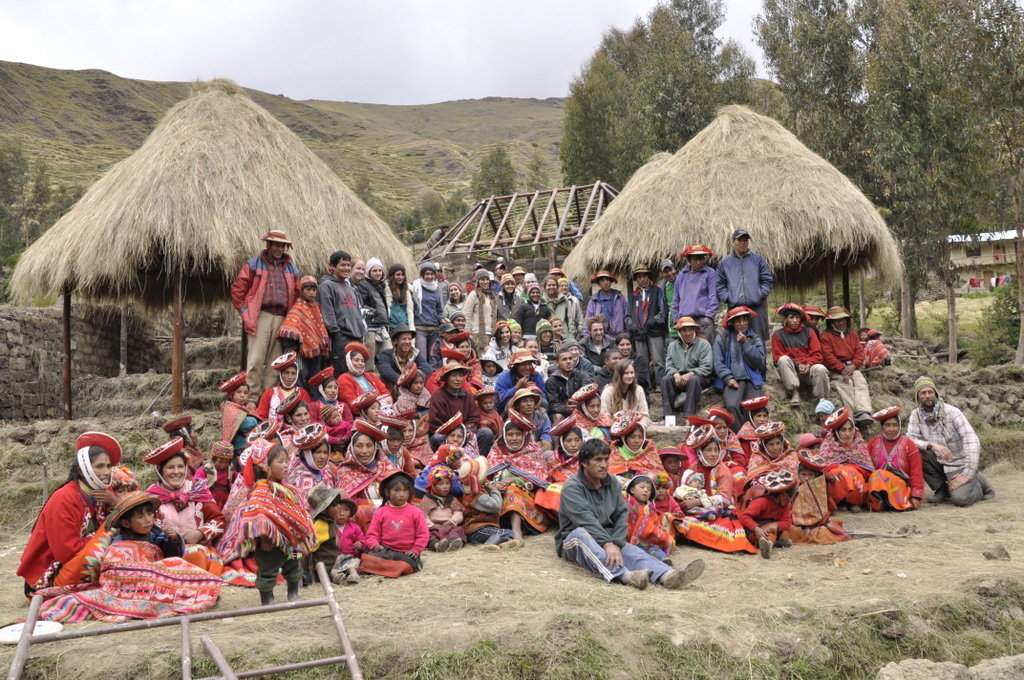 This month, GlobalGiving has invited us to submit #FailForward stories. Since we have enough failure stories to easily fill 12 project reports per year, we thought we'd take the opportunity to share one with you! Here is our major #FailForward from the past year.
Rewind to nearly six years ago. Awamaki was brand new. We were a couple of committed volunteers and ten weavers with the idea to sell weavings in our tourist town so the women could earn an income. We didn't have much money, but we spent every sol we had to build a weaving center with the women, who called their group the Songuillay cooperative. The center would be a place to hold trainings and meetings, and importantly, it also served as picturesque destination for tourists who paid us a (whopping!) $10/head to take them up to visit the women and learn about weaving. Over the years, Awamaki brought on 90 more artisans in four other communities, but the center remained the face of Awamaki, a retreat-like setting filled with traditionally-dressed artisans, crawling babies, and colorful weavings.
Earlier this year, the husband of one of our artisans came into our office and introduced himself as the president of the Songuillay cooperative. It is an understatement to say this came as a shock. Women's leadership and economic empowerment are the principles behind every program we run and every decision we make. Thanks to a U.S. State Department grant, we had been running intensive capacity-building in women's leadership with this cooperative for eight months. How had they elected a man president of the women's cooperative? Had they just been tuning us out for five years? It was one of those not-so-fun moments that makes you question the point of your existence.
What we learned was worrisome. When we built the center, the husband of one of the weavers donated the land for its construction. We learned that over the years, as the cooperative became more financially successful, he had increasingly attempted to influence the cooperative so that his family members benefitted more than others. He told the women that he was the legal president of the group, and that Awamaki had built the center on his land and thus worked through him. He influenced who received weaving orders and who attended tourists' visits. The women artisans are mostly illiterate and few have been to school. They don't know their legal rights and couldn't read their association's bylaws. In Peru, it is common for institutions to say one thing and do another. They feared that while Awamaki paid lip service to women's empowerment, we knew and approved of the situation and this husband's control.
While we talked about women's leadership, the women were being intimidated by a man we had inadvertently empowered. As a rule, we try to stay out of community politics as much as possible. However, this situation threatened the women's progress and the popular tourism program, right in the middle of high season during which thousands of visitors come to the Sacred Valley. We had dozens of tours scheduled, a center in contention, and the cooperative dividing into factions.
Through lots of hard work, the situation has improved. We phased out the center, and the women have found a new space. We will be able to bring much of our furniture and equipment with us, so our investment in the old center isn't lost. We brought a Quechua-speaking lawyer to meet with them and explain their options. It turned out they hadn't tuned out the skills-building; in fact, the women have been much more assertive in using those skills since we helped them restructure their leadership and made our values clear.
This was a learning moment for us at Awamaki. When we started working with Songuillay, we didn't realize how important it was that the women fully understand their constitution and bylaws. We also didn't require that the women take strong leadership in their cooperative business. In fact, it was our new emphasis on these principles with Songuillay that resulted in the airing of some of these issues. We already require more active leadership and responsibility from all our cooperatives. When our knitters approached us about building a center last year, we required that they obtain the land in the legal name of their association. They organized fundraisers, took out a bank loan, and bought a small plot of land to build their center. We are sure that no one will ever convince them it isn't theirs.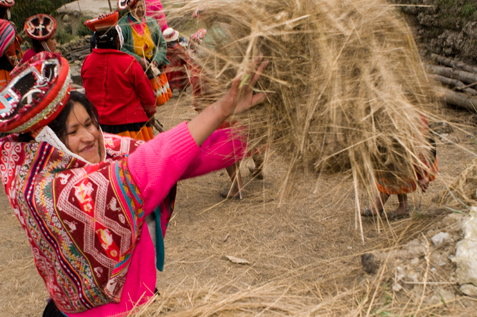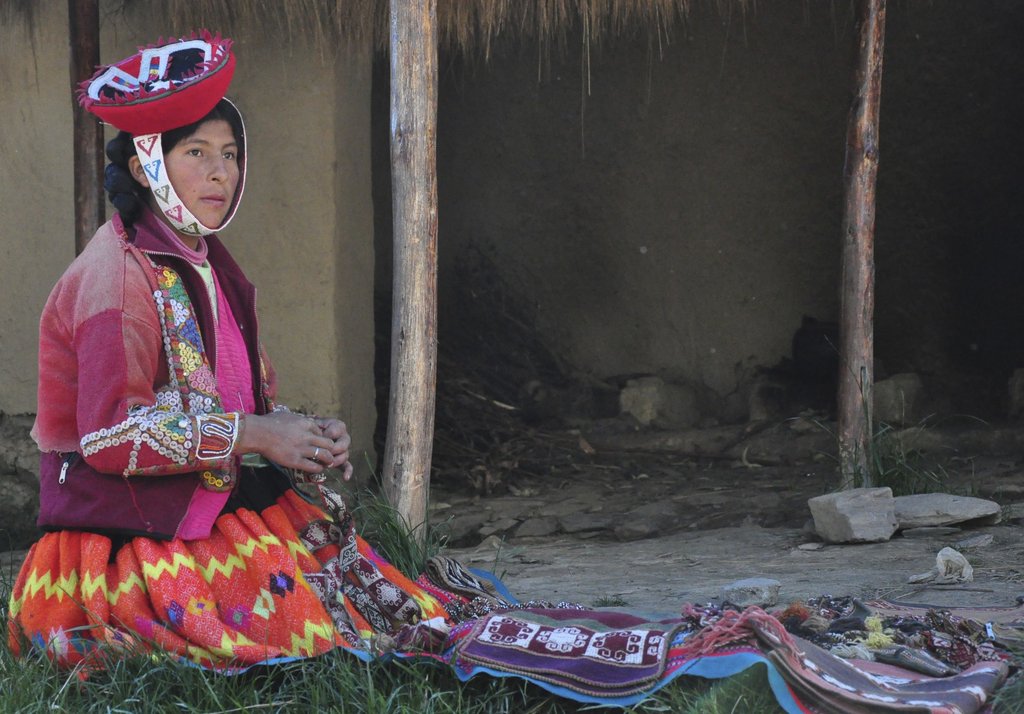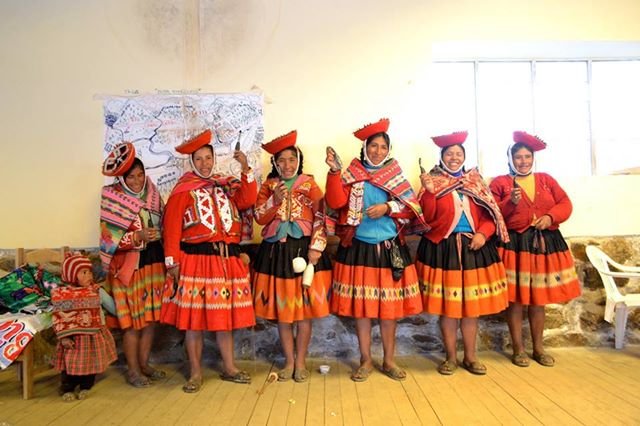 Links: