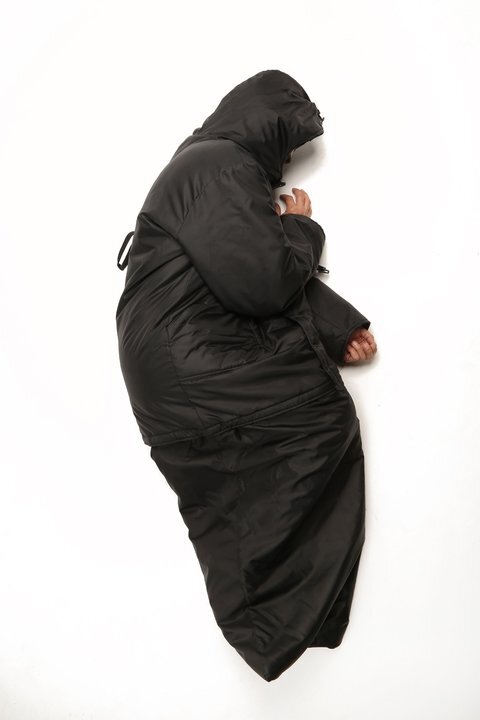 (Spanish below - Español abajo)
This project is centered on the production of jackets that turned into a sleeping bag for homeless people in the winter season and, at the same time, provide with work to those who are taking part in our Employment Traning Center, as a part of the crafts training workshops.
We have started a sewing workshop on our Employment training Center (ETC) but we still need special machine to produce the amount of CAMPS we are aiming to.
Last year we designed a new model with certain details that allow users to be easily seen at night, and identified the jacket as our project. If we can get the specific machines in time, we wont need to depend on an external provider to make the whole batch of CAMPS.
Help us out to be able to buy the equipment and give our users the chance to train their skills and help homeless people!
-------
Versión en español
Este proyecto tiene como objetivo la producción de camperas que se transforman en bolsas de dormir para que personas en situación de calle pasen el invierno de una mejor manera. Al mismo tiempo, les genera oportunidades laborales a la spersonas que estan en nuestro Centro de Formación para el Empleo.
Comenzamos un Taller de Costura en el CFE, pero todavia necesitamos maquinas especiales para producir la cantidad de CAMPS a la que queremos llegar.
El año pasado diseñamos un nuevo modelo con detalles que permiten que quienes las usan sean visibles de noche, e identifican facilmente la campera como proyecto de Multipolar. Si llegamos a conseguir la maquinaria necesaria podriamos comenzar a producir independientemente para este invierno.
Ayudanos a que podamos equiparnos y darle a las personas que transitan nuestros procesos entrenar sus habilidades y a la vez, ayudar a las personas que aún están en la calle.