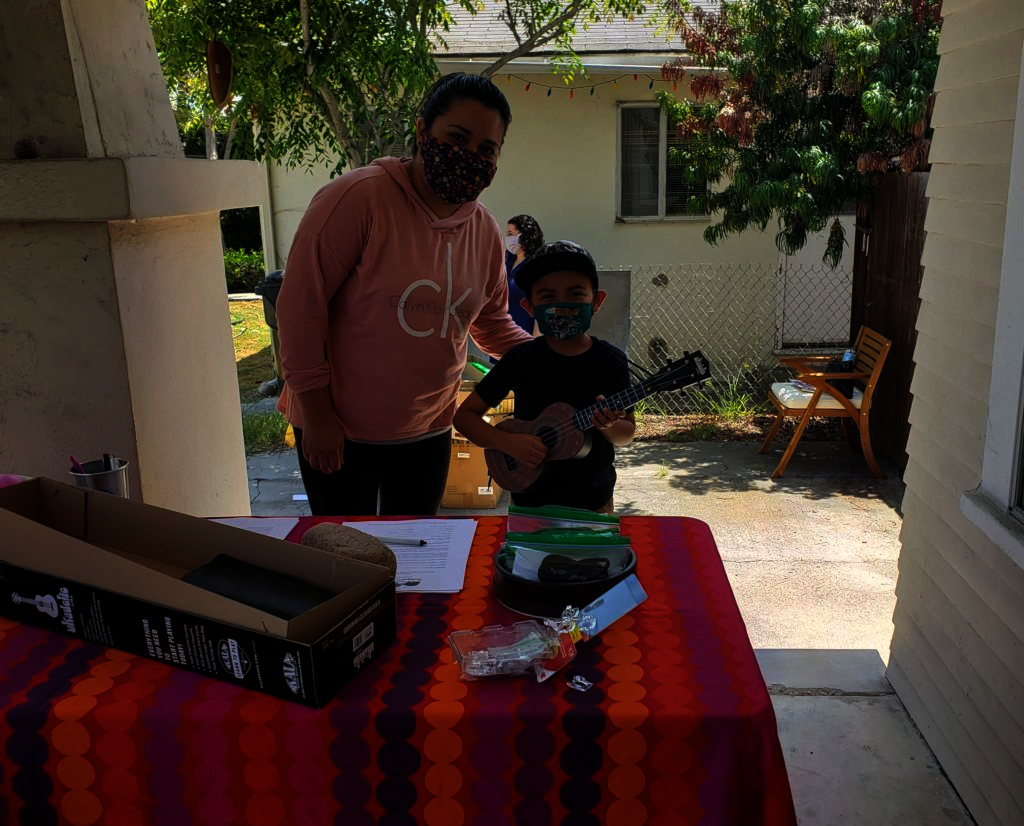 While the worldwide pandemic and subsequent lockdowns have drastically impacted the entire GlobalGiving community, we've been hard at work listening to the needs of our nonprofit partners and donors. The GlobalGiving Disaster Recovery Network recognizes that for communities already hard-hit by previous disasters and fighting to recover from damaged homes, lost wages, and ongoing trauma, the effects of the COVID-19 virus lockdown have been especially difficult.
We reached out to our trusted nonprofit partners in California who were attuned to the voices in their community long before the 2018 wildfires and are continuing to respond to the current crisis. From Chico, Northern California, to San Diego, these incredible organizations are meeting the needs of vulnerable populations, filling the gaps in state funding, and preparing Californians for the upcoming 2020 wildfire season.
Your generous support of the 2018 Wildfire Relief Fund is fueling the following community-led responses to the economic, health, and emotional impacts of COVID-19:
Sheltering the Unhoused:
The town of Chico, California received thousands of survivors from the nearby Camp Fire with open arms, and nonprofits such as Safe Space Winter Shelter have helped house those who lost their homes in the fire. When California issued their shelter-in-place order, Safe Space developed a plan to house 145 medically vulnerable community members experiencing homelessness in local motel rooms. Many of these guests have been identified as having a high risk of developing complications from COVID-19. "They have been managing medical conditions like diabetes, chronic lung disease, heart disease, kidney disease, and cancer while living unsheltered, and it is clear to us just how critical shelter is in a person's ability to address medical needs." Beyond simply having access to a bed, a bathroom, and a shower, guests receive full case management and support to shelter-in-place.
United Way of Northern California has expanded its 2-1-1 operations in response to the spike in calls from residents in search of food, utility and rent assistance, and COVID-19 sample tests. By targeting support to displaced workers, senior citizens, and those facing homelessness, this United Way team is committed to addressing the needs of disadvantaged communities as California enters phase three of re-opening.
Local News in Native Languages
Mixteco/Indigena Community Organizing Project (MICOP) launched a COVID-19 task force to provide rapid response information to Spanish monolingual, Mixteco, and Zapoteco community members at a time when the usual high-touch, door-to-door strategies are unavailable. The organization is working to ensure that Indigenous language-speaking communities have access to stable internet connectivity to keep them informed on the latest public health updates in Santa Barbara, one of the counties with the highest infection rates in the state.
Fighting Financial Instability
The Ventura Community Foundation launched the Ventura County Rapid Response Fund for COVID-19 to bolster the efforts of nonprofit organizations addressing the needs of individuals and families with food and housing support, childcare, wage replacement, and mental health services through a partnership with Give an Hour. The Fund is also filling in the gaps in federal and state funds by supporting small businesses through this crisis so they will be able to re-open as key providers of employment, connection, and development in their local communities.
The North Valley Community Foundation has been working nonstop for residents in Butte County still recovering from the Camp Fire in 2018. Their nonprofit network has prioritized COVID-19 testing through local labs, food, shelter, children's services, and personal protective equipment for first responders. Looking ahead, they are gearing up to ensure that students in rural areas will have access to internet connectivity and other resources they need for virtual education in the fall.
Partnership for the Advancement of New Americans operates in San Diego, a city with one of the country's largest resettled refugee communities. Recognizing the immediate impact on a community where many work in the restaurant, tourism, and small business sectors, PANA activated a response to provide small, one-time grants for resettled individuals to cover rent, utilities, childcare, food, and other emergency needs.
Emotional Wellness for All
During such draining and stressful times, Give an Hour has adapted its programs to reach essential workers, undocumented families, and all Southern California residents who are looking for mental health resources through its phone and web-based support lines, offering guidance and healing six days a week. Through English and Spanish resources, Give an Hour even hosted a wonderful Emotional Wellness session with the GlobalGiving team that left us feeling seen, and refreshed to continue directing relief efforts to communities impacted by COVID-19 across the world.
In this era of uncertainty, we are grateful to GlobalGiving donors like you who believe in the power of local, community-led responses to disasters. Thank you for standing with those affected by the frequent California wildfires. We'll be back with future updates on how your contribution is building state-wide resilience.
With Gratitude,
Andrea + the GlobalGiving Team