California Wildfire Relief:
What's Happening and How to Help
Wildfires have spread rapidly through both northern and southern California, destroying homes and prompting evacuations.
Several of GlobalGiving's local nonprofit partners are preparing to respond and have asked us to help fund any necessary relief and recovery efforts on the ground.
The projects below, as part of GlobalGiving's California Wildfire Relief Fund, will provide emergency funding to locally driven relief efforts, providing food, medicine, and other essential supplies to help people impacted by the fires.
We believe that organizations that are deeply rooted in local communities are often in the best position to provide long-term support for disaster victims. By funding the relief efforts of local organizations, donations to this fund have the potential to build stronger disaster response capacity so that these organizations are better equipped to face future disasters. GlobalGiving will post reports about how funds have been used and will email these reports to donors and subscribers.
Projects responding to California Wildfires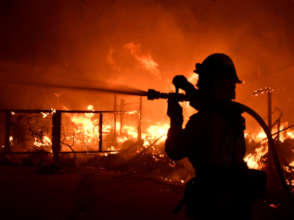 The 2018 California wildfire season was the deadliest and most destructive on record. Wildfires spread rapidly through both northern and southern California, destroying homes and prompting evacuations. This fund supported immediate relief efforts for people impacted by the fires in the form of emergency supplies like food, water, and medicine, and is now funding long-term assistance to help residents recover and rebuild. All donations to this fund will exclusively support wildfire recovery.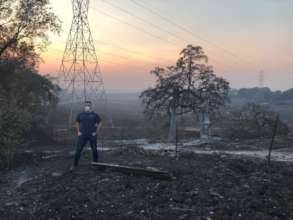 IsraAID will deploy an Emergency Response team to Chico, California, following the recent devastating wildfires. At the request of local communities, IsraAID's team will conduct a needs assessment of the population in the affected area; distribute relief items to families currently staying in temporary accommodation after losing their homes in the fires; operate a Child Friendly Space to provide a safe environment for affected children; and promote community resilience and recovery.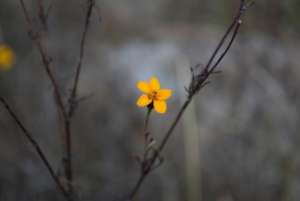 The Hill Fire and Woolsey Fire have already destroyed dozens of homes. Ventura County Community Foundation has set up the Hill Fire/Woolsey Fire Sudden and Urgent Needs Effort Fund as a vehicle to collect the generous donations from our community. This Fund is designed to support the immediate needs of community nonprofit organizations serving those affected by these wildfires. VCCF continues to monitor the status of these fires and is in communication with government and public safety officials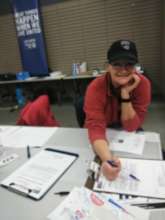 As of November 21, the Camp Fire has burned 153,336 acres, destroyed 13,503 homes, 514 commercial buildings, and claimed 81 lives. United Way of Northern California is currently accepting donations to provide relief and recovery to those impacted by the Camp Fire. UWNC is providing emergency cash assistance to verified families and individuals who have lost their homes, as well as providing help for survivors through other United Way activities and programs.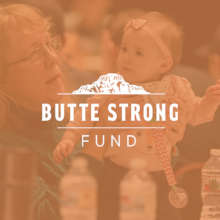 The Camp Fire took less than 24 hours to devastate the Butte County communities of Paradise, Concow and Magalia. It will take years to recover. The Butte Strong Fund will be a catalyst to start the rebuilding process. The fire on Nov. 8, 2018, quickly became the most destructive wildfire in state history. It killed 85 people, displaced tens of thousands and destroyed nearly 19,000 homes, businesses and other buildings. The response from the community and around the country was rapid, with thou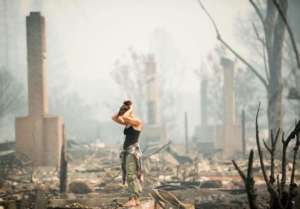 California Wildfires devastate communities and incur loss of human life. When we think about disaster response and recovery, we tend to think about hunger, homelessness, and clean water. Diapers are an overlooked, yet crucial, basic need. All babies deserve to be clean, dry, and healthy. This fund exists to serve communties hit by wildfire disaster in California, including, but not limited to the following fires: Camp, Woolsey, Hill, Ranch, Carr, River, County, Tubbs, Wine Country, and beyond.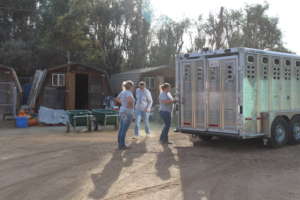 On November 8th, 2018, Southern California was hit again with another fire emergency and the Humane Society of Ventura County went into action. We rescued over 70 horses, cows, goats, and pigs using the new horse trailer that GlobalGiving kindly funded. We were able to bring these animals, some of them severely injured from the fire, to our Ojai facility. These animals will stay here for as long as necessary until they can be safely reunited with their owners. We are forever grateful!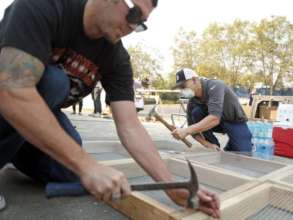 Do Your Part is responding to the devastating wildfires in both Northern (Camp Fire) and Southern California (Hill Fire/WoolseyFire) with critical emergency relief supplies, and assisting displaced families with disaster case management and financial grants to help them begin their lives over.