Project Report

| Feb 10, 2020
End-of-Summer Social & New Initiatives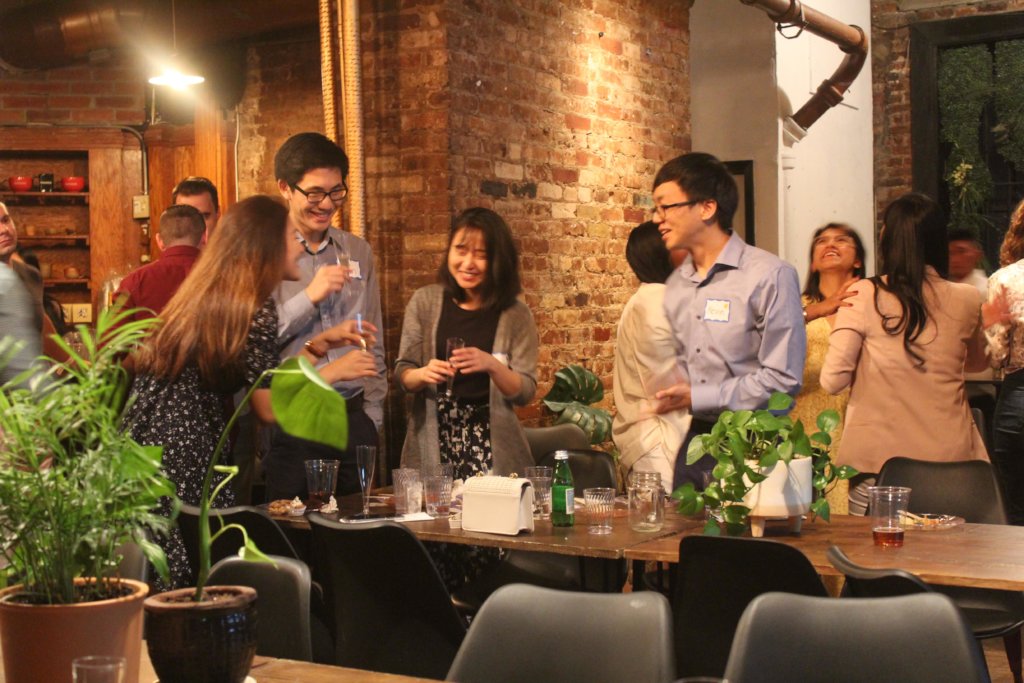 "Although we came from diverse backgrounds, we were all trying to accomplish the same goal." - Catherine

Catherine, along with nearly 30 others, attended our first ever End-of-Summer Social held in New York City on September 21st. Catherine is a current student at RPI. At the social, she eloquently spoke on her experiences working with Bwenzi, her trip to Africa, and the meaningful connections she made along the way.

"I want to go to school like you. I want that choice," a young girl from the village of Luwanje told Catherine. Student leaders like Catherine would not be able to lead without the help of our generous support system and donors. This event was our way of saying thank you to our current/past donors, and welcome new partners.

As Adrian, Vice President of Business Development with Bwezni, reflected -

"Volunteering doesn't always mean boots on the ground. There's a lot that goes into a project beyond the actual trip and any contribution you can make towards that end goal is meaningful in its own way."

We are incredibly thankful to have spent a night of laughter, giving, and happiness with our team! Every single person that attended or donated to the event has truly made a difference in the world and impacted the lives of others. Post-event, our efforts have shifted to planning for our learning center rehabilitation project and upcoming trip to Malawi. Our Malawi Polytechnic students and a team of professional engineers are currently working on plans to rehabilitate a community center in our partner villages, which will serve as a safe space for children to gather and learn, packed full of educational resources and support. Our students on the ground will use this center to hold programming during village visits as well.
The idea for this learning rehabilitation center did not come from us alone. While in Malawi last year, we asked village leaders what the primary needs of their villages are. We were informed that since our first visits, cases of malaria have become rare, and most, if not all, families have access to nets and prevantitive care. Lack of proper educational tools, and a place where children can gather for school was one of their top concerns. As a team of US students, Malawi students, and Malawi villagers, we collectively decided to shift our focus to education now that we have tacked the most threating health issues.
"As we plan for the work that lies ahead, we want to prioritize three goals:
To expland our impact - both by working with more students and universities in the US, as well as reaching more villages in Malawi.
To begin working on education initiatives, the next step to empower communities adter ensuring good health.
To finalize out key metrics and accountability standards - what good is the work we do if we can't prove it to ourselves and to the public?"
- James, Founder and Executive Director
In the past few months, we have made great strides in reaching these goals. We have taken the initial steps towards this new education initiative and begun work with professional engineers on building plans. We are also delving into a new program evaluation method which will allow us to quantitatively measure the impact we are making, and assess future needs with ease. We are so excited to see what this coming year has in store for us.