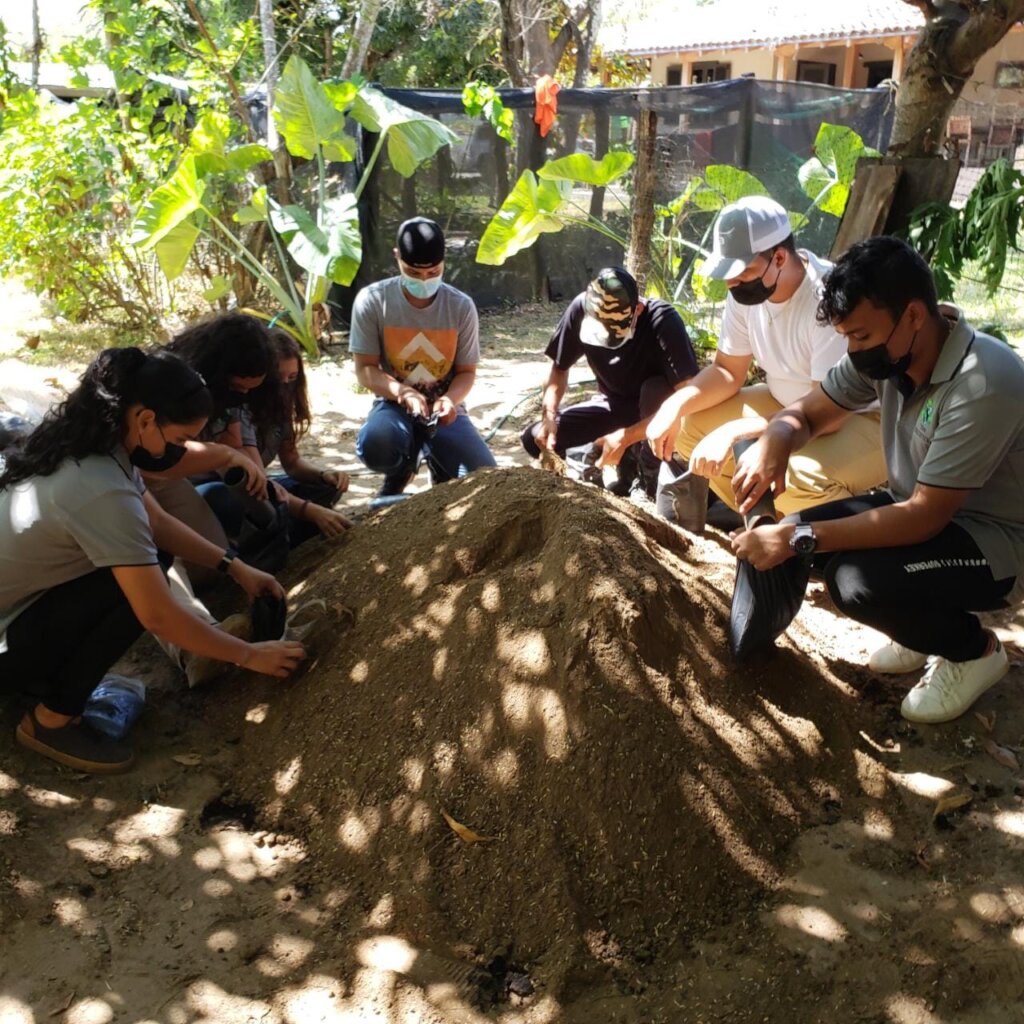 Dear Friends,
So much has been going on these last few months in Azuero. The summer finally arrived, the trees are losing their leaves, and the forests of Azuero feel like they are sleeping. They are recharging their batteries to wake up again with the first few rains of the season in May.
2022 was a GREAT year for Pro Eco Azuero. Our partnership with Earthshot Labs to scale up our reforestation efforts was very successful. Also, with the help of Earthshot Labs we were able to implement our Spider Monkey School Initiative in 20 schools across Los Santos. This year, we were able to teach more than 2000 kids about climate change and the importance for advocacy. At the end of the school year, we had a theatre and movie night at each one of the schools. The play was about the importance of making the right decisions and taking care of our existing forests that are home to so much biodiversity like our spider monkey of Azuero. The movie,"To the Arctic" taught kids in our side of the world about the importance of the poles, their conservation, and what we can do locally to impact globally.
We were also awarded with the FORD environmental grant (Donativos Ambientales FORD) "which aims to empower communities toward a more sustainable future, by encouraging the multiplication of collective efforts that serve as catalysts for change to achieve a better planet." With the help of FORD and yourself we were able to keep building climate resilient communities in Azuero. We have supported the creation of 10 regional Environmental Committees and local tree nurseries so that we can source as many saplings for our reforestation season from local families. This provides the local families with an income and further fuels conservation of habitat and biodiversity while creating more usable farmland for future generations.
It is our goal to listen to the needs of our communities and to think deeply about ways to meet these needs sustainably in a way that benefits local people, animals, and forests. We then aim to support them in creating these systems that they will eventually take ownership of, increasing the resilience of our region as a whole.
In January, we had the honor of being nominated for the ISTF (International Society of Tropical Foresters) Yale Innovation Prize. Sandra Vásquez, our executive director, had the opportunity of presenting Pro Eco Azuero's work in the ISTF conference that took place just last week.
Since January we have started to prepare for the reforestation season. We've been working in our in-house nursery, collecting seeds, and starting to produce the new saplings. We are also preparing for the school year that starts in March. We have designed new games and activities for our school kits, and we can't wait to visit the schools.
We are hosting a "summer camp" for the local kids in our Pro Eco Azuero, Jay Chiat's environmental center. Pro Eco Azuero's team, with the help of community guests, are offering the kids different activities and training them to be the real environmental leaders for the future. Around 35 kids from three different municipalities (Las Tablas, Pocrí, Pedasi) of Los Santos are participating.
We want to thank you for your donations and support. Without you, Pro Eco Azuero could not meet our goals. We hope that this 2023 will be even better than 2022 and that with your help we will continue to build climate resilience in our communities.