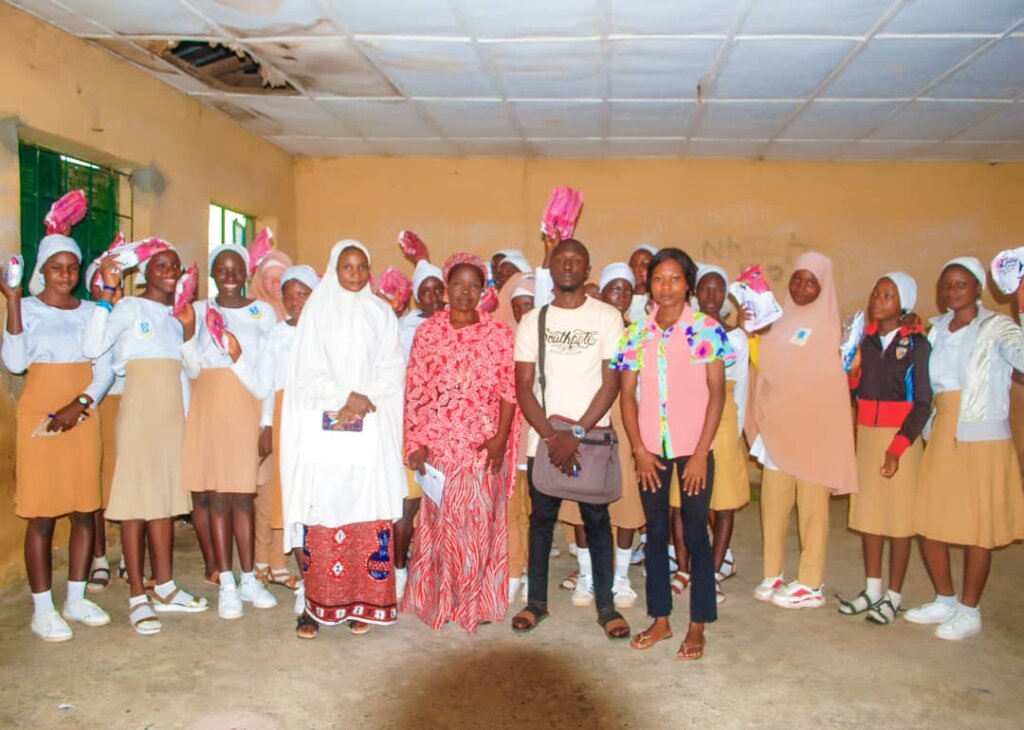 Menstrual Hygiene Management (MHM) is a major health issue affecting women and girls of reproductive age worldwide. A good percentage of the female population is of reproductive age and most of them are menstruating every month
The transition into reproductive age for some girls is often met with fear and anxiety due to poor knowledgeabout menstruation and a lack of access to resources about the changes that are occurring in their bodies. School-aged girls in marginalised communities face the largest barriers to MHM with a lot of myths surrounding them.
In addition to poor knowledge and lack of access many girls who are in school also face challenges accessing and maintaining quality MH practices because most schools do not have the necessary facilities, supplies, knowledge, and understanding to appropriately support girls during menstruation. This negatively impacts their education and ability to stay in school. Furthermore, schools often have inadequate water and sanitation available, making menstrual hygiene almost impossible to maintain, causing stress, school dropouts and embarrassment for female students. Also, communities hold cultural beliefs related to menstruation like menstruation is an unclean and secret issue which should not be discussed, you can't get pregnant from having sex during menstruation and these affects the girls' wellbeing.
Another barrier that prevents MHM in schools and hinder girls' access to equitable education, robs them of their dignity and empowerment opportunity is poor access to sanitation products.
In this quarter, we promoted the rights and wellbeing of girls in several ways.
One of which is that we visited girls in schools and provided 50 In-school girls from Rido, Nassarawa and Karatudu communities in Kaduna state with reusable sanitary towels and menstrual health information that they would utilise to promote their wellbeing . This wouldn't have been possible without your support and donations. Thank you for ensuring that Girls remain in school.
"I feel so happy that somebody loves and cares a lot about women, I am so happy. I just started seeing my monthly flow last month, as a matter of fact I had fears on how to take care of myself but with this knowledge my fears are gone." - Mangal
"Today feels like Christmas for me. I am so happy, what even gladdens me more is the knowledge I got which I will use to educate my peers." - Lariya
"This was a learning opportunity for me, I am excited because I learnt that I should always change my sanitary towel and not go a whole day with just one on" – Lami