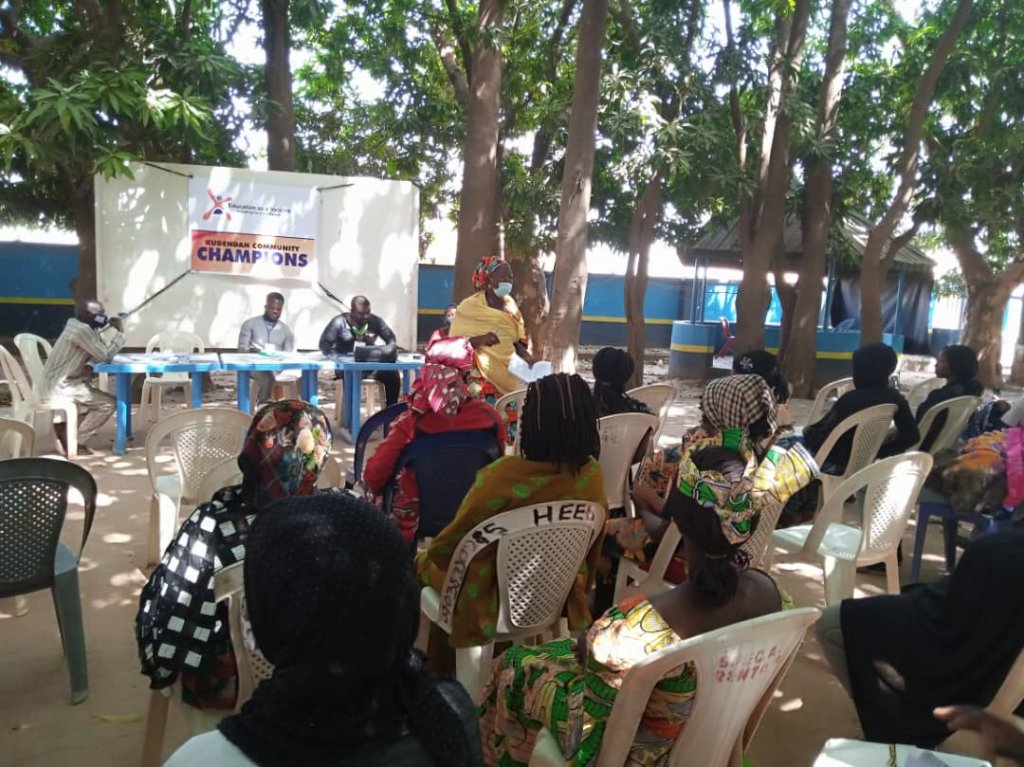 Yes! through your generosity, we have secured resumption for three(3) girls and have reduced the drop out rate by 3 in Nassarawa Community, Kaduna State Nigeria as part of our community efforts at promoting educational recovery post pandemic/school closure.
According to UNESCO, in 2020, the pandemic resulted in an unprecedented global learning disruption and school closures that affected over 1.6 billion learners in over 190 countries. As the virus resurges, around 1 billion students continue to be affected by the full or partial closure of schools and universities, increasing the risk of learning loss, dropping out of education and social isolation. UNESCO is scheduled to release new comprehensive data, that shows an average loss of 100 school days for students globally.
The Pandemic has certainly highlighted the ills of not investing in modern educational strategies. Limited access to distance learning initiatives are stopping many children from continuing their studies at home and this has further tipped the scales against children from poor and vulnerable households. It has also dealt a huge blow to the strides gained in making education accessible to all and improving school enrolment rates for young girls in particular who face many barriers to education which includes the gender bias that prioritizes boy's education over girls'.
While we realize that government and institutions have a huge road to play to build back more resilient and inclusive education systems, allocate increased financing and best practices in equitable education funding that effectively serves the most disadvantaged, our work in the community has shown us over time, that there are individual and community level factors that stand as barriers to school enrollment rates for girls even if other enabling institutional and systemic gaps are bridged..
Thus EVA has channeled efforts to support community influencers and key authority figures in 3 communities to hold dialogues and sensitizations in small groups where they are able to sensitize parents and guardians on the need to not only engage their wards in creative learning alternatives during this period, but to stimulate their commitments and actions to ensure educational recovery, increase inclusion and reduce drop-out rates after schools reopen.
In the aftermath of the dialogues and sensitization, the community champions have intervened in and mediated in the case of Three (3) adolescent girls between the ages of 13-16, who had been betrothed forcefully as an alternative to schooling. Among the champions are religious leaders whose influence had a huge impact in the reorientation of the parents involved and especially in these communities who hold strong religious beliefs and sentiments. For Aisha, Bilkisu and Rabia, that would have been the end of formal schooling since they will have to settle into their new roles as wives and possibly caregivers /mothers, we are grateful for your support that has changed this narrative for them.
With your generous donations, we can keep supporting our champions with the resources and materials they need to ensure that no child is left behind in these communities as the world over strives on our collective education recovery journey