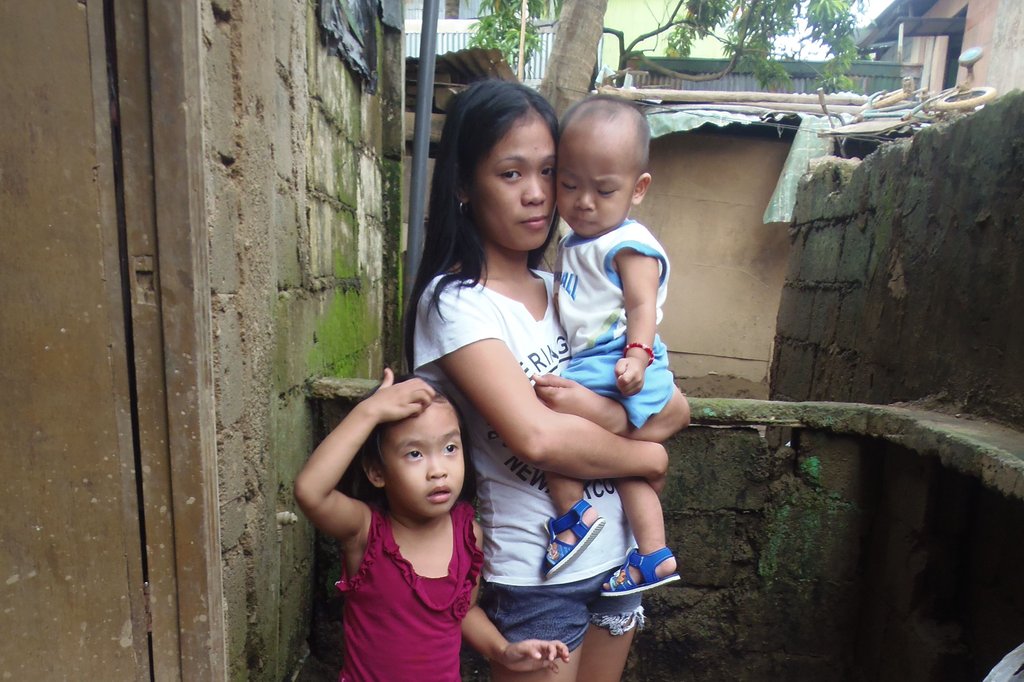 In early December of 2014 Manila was threatened by the approach of typhoon Hagupit, known locally as typhoon Ruby.
As every year, the Philippines had already been hit by around twenty typhoons in 2014, but Ruby was shaping up to be the worst of the year.
Many people were scared about how Ruby would affect the center of the country, which is still struggling to recover from typhoon Haiyan in 2013. But residents in the community of Banaba, just outside Manila, were also very scared for themselves.
In Manila over 500,000 people are forced to live along dangerous rivers which flood during typhoons. Banaba itself is surrounded by three rivers and over 2,000 of its residents are in life-threatening danger during the worst storms. As Ruby approached, Banaba's residents followed the typhoon's progress with mounting dread.
But thanks to your amazing support we were there to protect Banaba's vulnerable families once again, and to help calm their fears.
Throughout 2014 community based rescue boats, funded by your donations, have stood ready to respond to floods. During 2014 their crews, made up of local residents, also received training in the latest life-saving techniques thanks to your support.
In just one previous typhoon, last September, our boats and their crews rescued 185 people. Those rescued during that typhoon included Marvien and her children Mico and Mary Ann.
Marvien had this to say about her previous rescue:
"I was so scared because the flood waters rose very ,very fast… [But] we knew we were being rescued together with my children; and we are very thankful that there is a boat always nearby"
Because of past experience Marvien was understandably scared about Ruby's approach, and what it would mean for her family. But also because of past experience, she knew she wasn't alone should the worst happen.
In the end Banaba was spared the worst of Ruby. The rains came and the rivers swelled, but they did not burst their banks. The typhoon's passage was still scary, but Marvien, Mico and Mary Ann all breathed a little easier knowing help was nearby.
Thanks to your generosity we've helped Marvien's family, and all of Banaba's vulnerable families, to weather the worst typhoons of 2014.
This year will undoubtedly bring even more typhoons, but thanks to your kindness Banaba's boats and crews will continue to stand ready. As a result, thousands of people in Banaba will sleep a little more easily knowing help is at hand because of you.
As always, if you ever have any questions about how we're using your donations, please don't hesitate to email Andy@IDVolunteers.org. I would be delighted to hear from you.